North Las Vegas rally honors shooting victims in South Carolina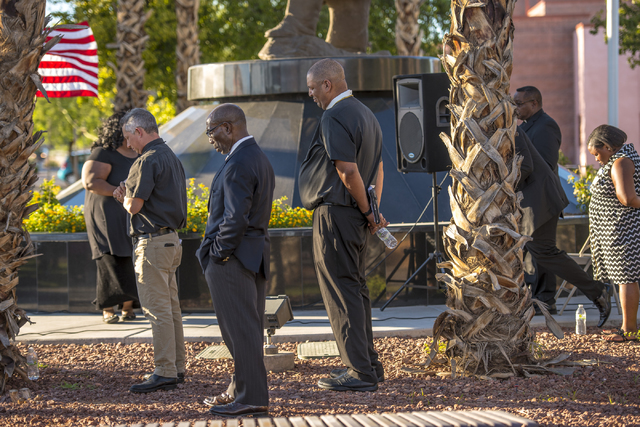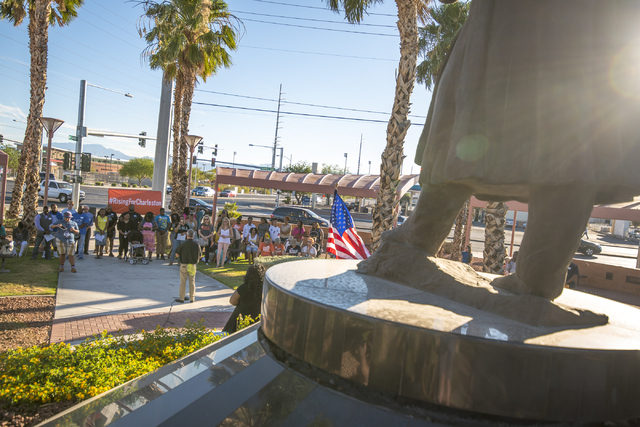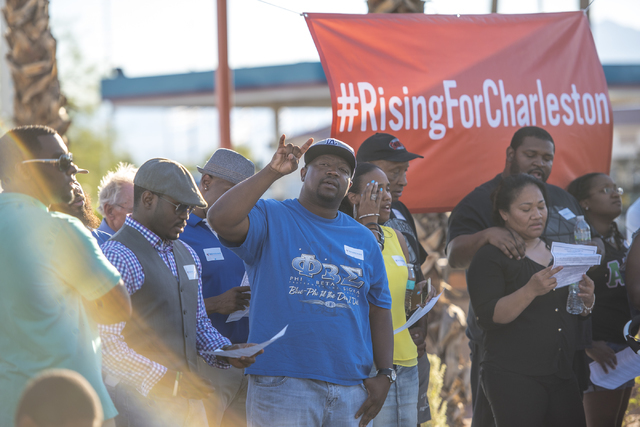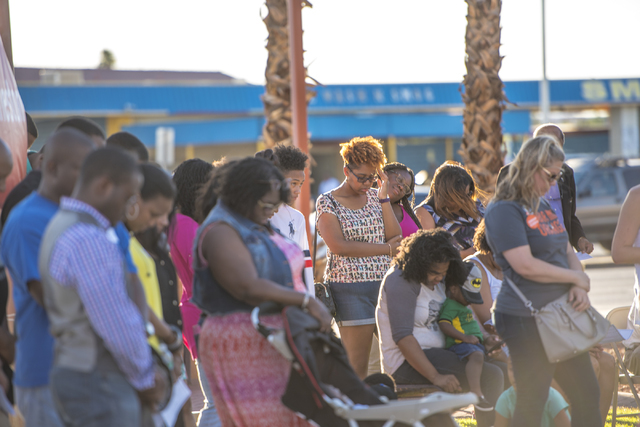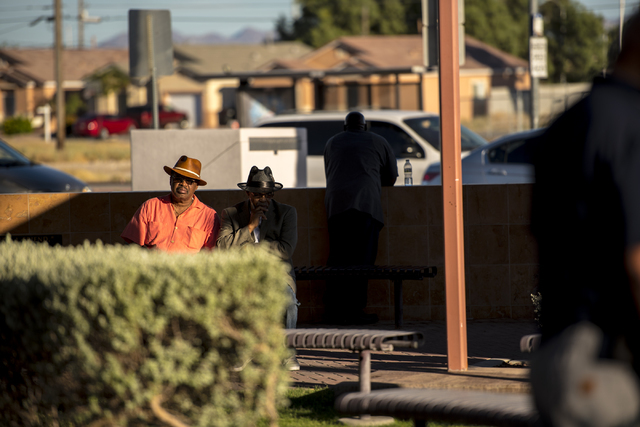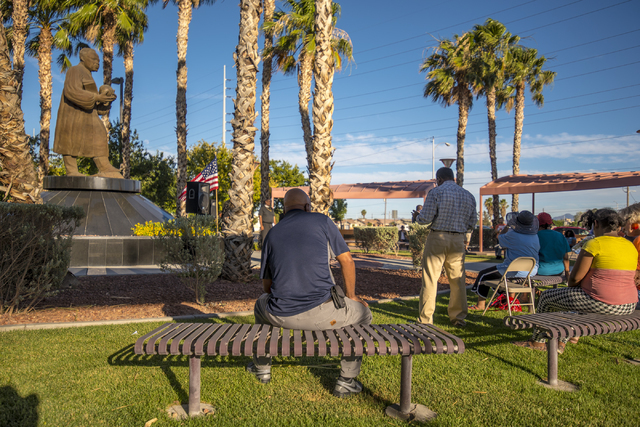 About 75 people rallied at a North Las Vegas statue of Martin Luther King Jr. to remember the Charleston nine, people who were gunned down at a black church in South Carolina last year.
The tragedy on June 17, 2015, at Charleston's Emanuel African Methodist Episcopal Church — called Mother Emanuel — went beyond the lives lost: Authorities are prosecuting the shooting as a hate crime, that the victims were targeted because they were black.
The marathon prayer session and political rally came less than a week after 49 people were killed and 53 others wounded in Orlando, Florida. Early Sunday morning a lone gunman targeted a gay nightclub, and the incident has become the deadliest multiple victim shooting in recent U.S. history. Reports have suggested that although the shooter claimed an allegiance to the Islamic State Group, the victims were targeted because they belonged to lesbian, gay, bisexual and transgender communities.
Event organizers Nevadans for Background Checks said the Orlando shooting weighed on their minds as they prepared for the rally, because in each instance, innocent people were gunned down in what should have been a safe space for that community, whether a church or a nightclub.
"It just struck a tone," Rev. Eugene Lewis, 41, said of the Mother Emanuel shooting, "and we're 25,000 miles away from Charleston. It hit a vein."
Mother Emanuel was the first AME church in the South, Lewis said. It was built by slaves, and it's in the community's blood.
"The black church has always been the center of the community."
His wife and co-pastor LaVona Lewis, 43, emceed the rally near the statue on the corner of Martin Luther King Boulevard and Carey Avenue. She shared her personal story about gun violence.
Three of her family members were gunned down during a robbery at their home during the holidays. On the night of Dec. 7, DeAndre Leggett, 38, was found dead in an apartment kitchen along with Charlita Lashunda Carroll, 35, and Morty Cornell Young, 37.
The only suspect, Gerald Pointer, 38, was arrested March 16 and is now an inmate at High Desert State Prison for violating parole.
"He had no business with a gun," LaVona Lewis said. "I'm not anti-gun, I'm just anti-guns in the wrong hands."
Nevadans for Background Checks, which, along with its national partners Everytown for Gun Safety, is advocating for the passage of a ballot question that would extend firearm backgrounds checks to private party sales and transfers.
The National Rifle Association had not responded to a request for comment on the rally as of 8 p.m. Thursday, but Chris Cox, executive director for the association's institute for legislative action, spoke out this week about the shooting in Orlando.
"The NRA believes that terrorists should not be allowed to purchase or possess firearms, period," he said in a statement. "Anyone on a terror watchlist who tries to buy a gun should be thoroughly investigated by the FBI and the sale delayed while the investigation is ongoing. If an investigation uncovers evidence of terrorist activity or involvement, the government should be allowed to immediately go to court, block the sale, and arrest the terrorist. At the same time, due process protections should be put in place that allow law-abiding Americans who are wrongly put on a watchlist to be removed."
Nevadans for Background Checks has been reaching out to Las Vegas valley faith groups since the Emanuel AME shooting, saying that states that have expanded background checks have seen reductions in domestic violence homicides with guns, gun trafficking, and gun suicides.
The National Rifle Association has said that universal background checks wouldn't do anything to stop the high-profile examples of multiple-victim shootings.
Nevada voters will decide the issue in November.
Contact Wesley Juhl at wjuhl@reviewjournal.com and 702-383-0391. Follow @WesJuhl on Twitter.