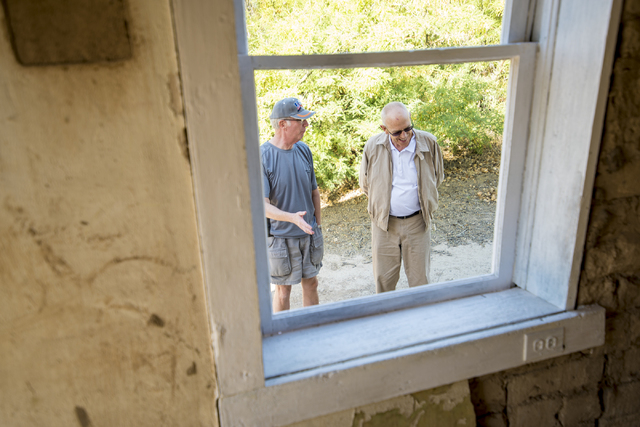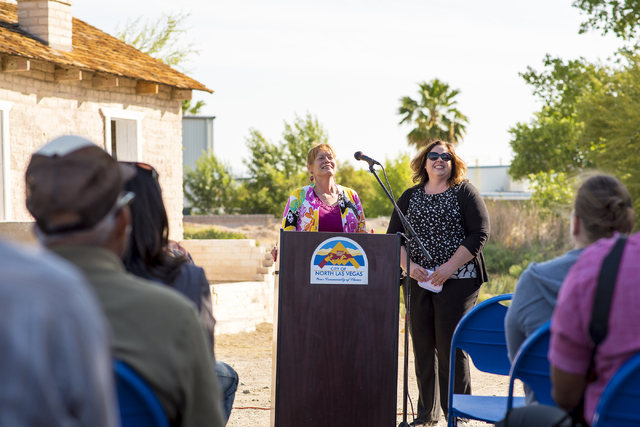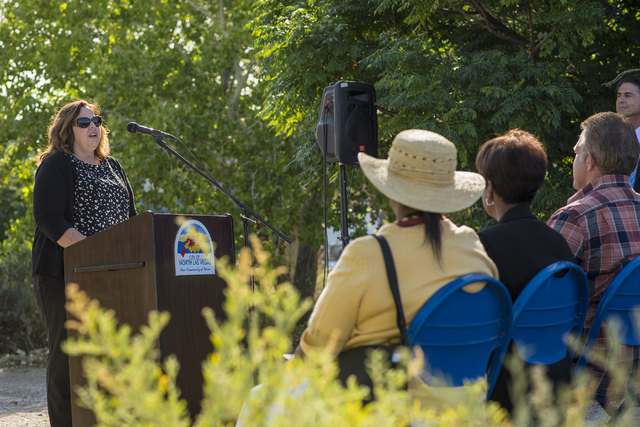 With more than $2 million to spend on the project, North Las Vegas officials celebrated the first phase of construction at Kiel Ranch Historic Park on Wednesday.
The 7-acre historic site near the corner of Carey Avenue and Commerce Street is the last remnant of the original 240-acre homestead settled by Conrad Kiel in the mid-1800s, according to the city's news release. Records indicate that Mormon missionaries established the land as an "Indian Farm."
A groundbreaking ceremony on Wednesday brough city officials to the site, and visitors toured the site that will eventually include the preserved historic site, a park and open space area.
Construction funding was made possible in part by the Southern Nevada Public Land Management Act and Land & Water Conservation Fund grants totaling more than $2 million.
Kiel Ranch was placed on the list of the National Register of Historic Places in October 1975. The present-day site contains an adobe structure that is one of the oldest buildings still standing in Nevada (c.1880s-1900), a shed referred to as the Doll House," and a natural artesian pond.