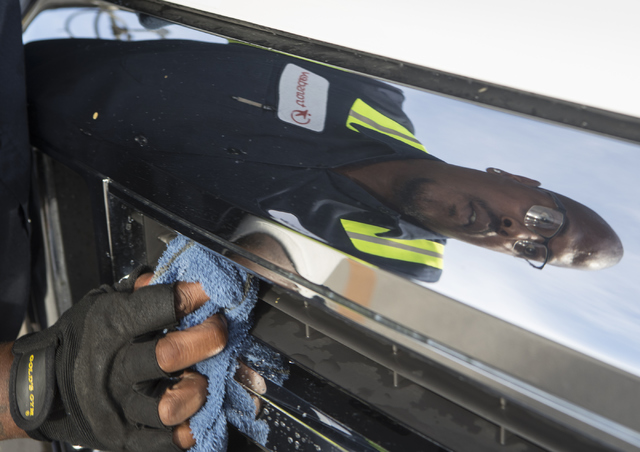 Questions about criminal conviction history will be removed from job applications at North Las Vegas City Hall, potentially making it easier for ex-convicts to become gainfully employed, city officials announced on Friday.
North Las Vegas is the first government agency in Nevada to adopt the practice, known as "banning the box," aimed at helping former prison inmates successfully re-enter society and reducing recidivism rates.
City Councilman Isaac Barron said that he hopes other public agencies follow the city's lead.
"By not giving people a fair chance at employment, by not giving them the opportunity to support themselves and their families in a productive way, we are in effect pushing them to reoffend," Barron said. "That serves nobody and, in fact, does a grave injustice to our communities and all of our residents by working against public safety."
Twenty-four states and about 150 municipalities nationwide have approved legislation or enacted policies that remove questions about criminal convictions from applications for government jobs, according to the National Employment Law Project in New York.
Several private-sector companies in Nevada also have adopted similar policies, but government agencies across the state still require job-seekers to disclose criminal backgrounds.
Assemblyman Tyrone Thompson, D-North Las Vegas, tried to change that last year, sponsoring a bill that would have mandated all state and local government agencies in Nevada to "ban the box." That measure stalled.
In North Las Vegas, applicants still may be asked whether they have a criminal history during or after an interview, city spokeswoman Delen Goldberg said. And the city will continue its practice of performing background checks for job candidates.
Contact Art Marroquin at amarroquin@reviewjournal.com or 702-383-0336. Find @AMarroquin_LV on Twitter.
RELATED
Revised job applications may offer Nevada ex-convicts shot at second chance