Northeast valley shooting leaves one dead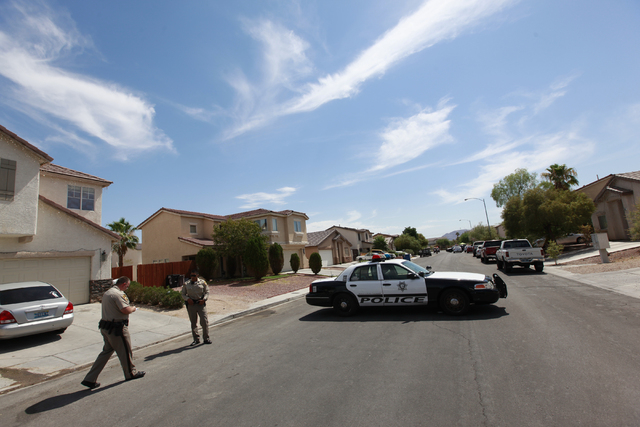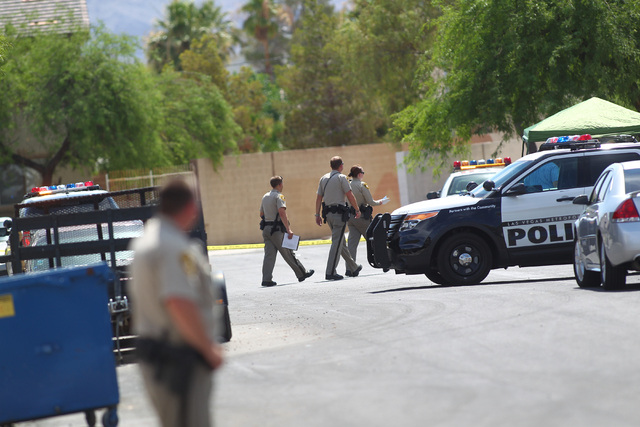 Two home invaders were shot by a resident in the northeast Las Vegas Valley Tuesday morning, leaving one dead and another in critical condition, Las Vegas police said.
Officers responded to the 3800 block of King Palm Avenue, near Alexander and Pecos roads, just after 9 a.m. after a man reported that two people had broken into his home, Metro homicide Lt. Ray Steiber said.
The resident exchanged gunfire with the two robbers, a man and a woman, Steiber said. It's unclear how many shots were fired.
Both intruders were hit, Steiber said.
The man and woman took themselves to North Vista Hospital, where the man died. Police said the woman was later taken to University Medical Center, where she is in critical condition.
The resident was not hurt, Steiber said.
Police said they do not know whether the home invasion was random.
Contact reporter Colton Lochhead at clochhead@reviewjournal.com or 702-383-4638. Find him on Twitter:@ColtonLochhead