Not just another birthday for North Las Vegas
April 30, 2015 - 10:29 am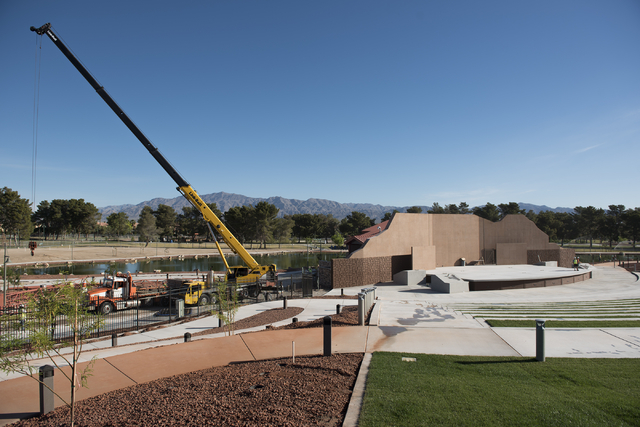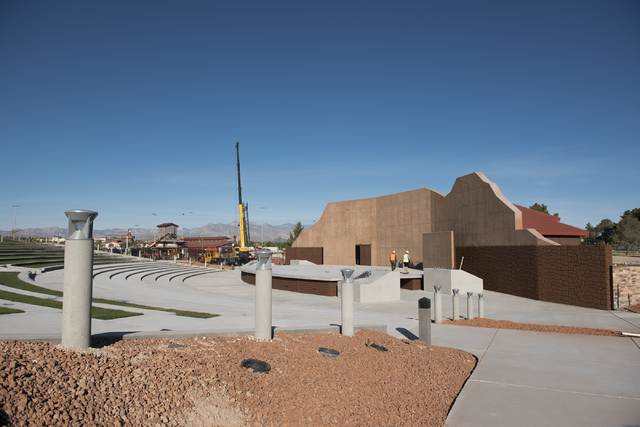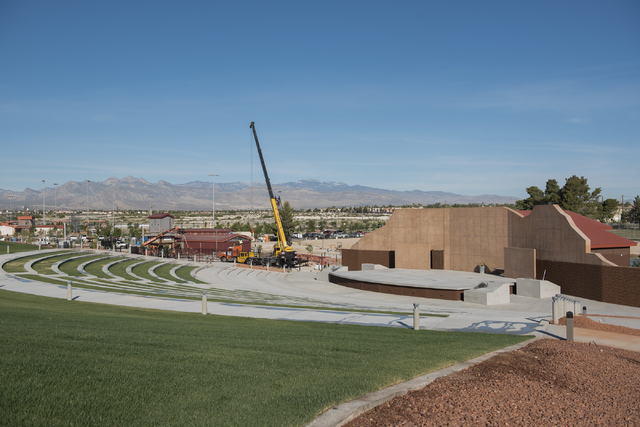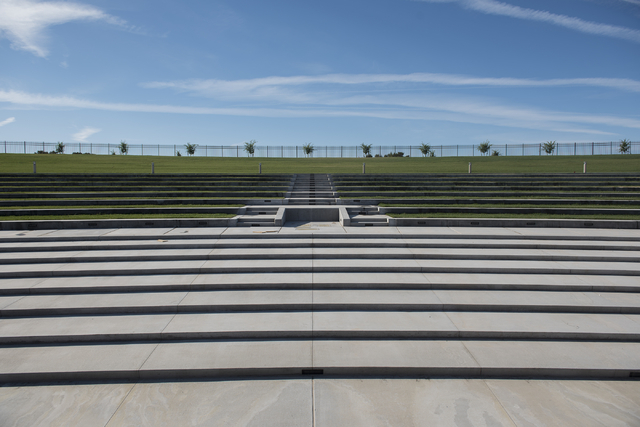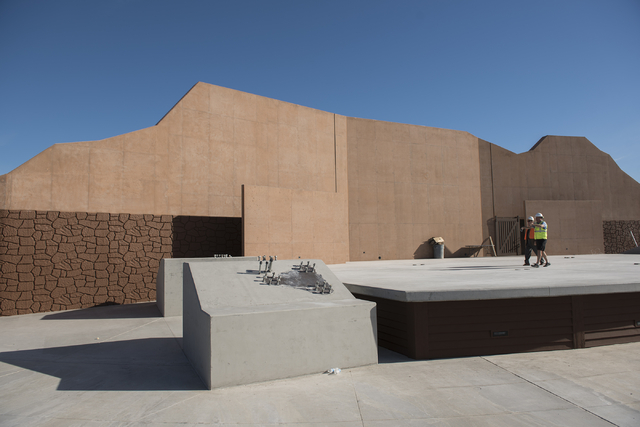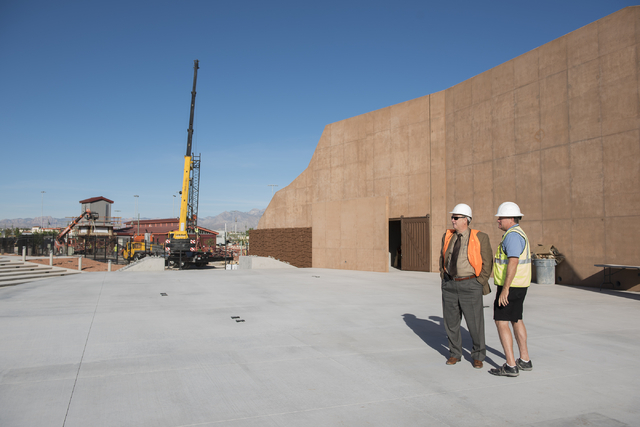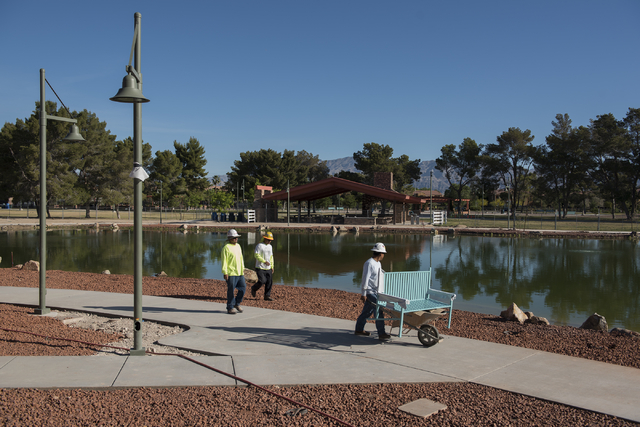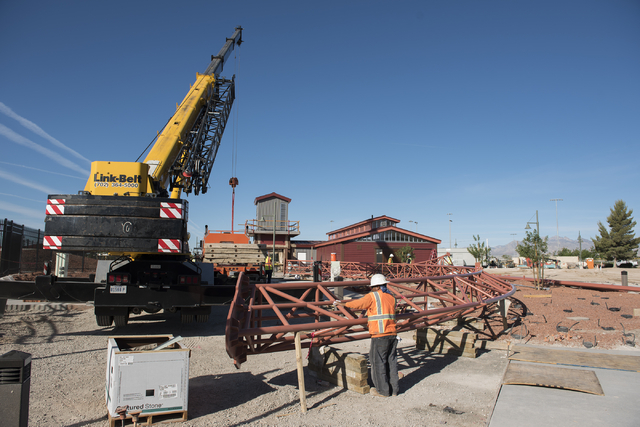 Call it the birthday that almost wasn't.
This month North Las Vegas will mark another year as a city. For many municipalities the anniversary of incorporation is just a date, but for Nevada's fourth-most populous city that date carries meaning.
Just existing is a big achievement.
About a year ago North Las Vegas' financial woes had the state eyeing a takeover. There was talk the city would go belly up. But in April 2014 the city reached agreements with its unions, balancing its budget. Over the past year the city has been working like mad to stay on track and it plans to balance its budget again this June.
The conversation around City Hall is often about "saving the city," or in its more massaged talking point version, "preserving the city."
So to celebrate its birthday, North Las Vegas is bringing back an event that got axed in the aftermath of the deep recession: Tastes &Tunes, a daylong party in the city's newest park that will, as its name implies, include food and music.
"It's a positive sign, and look, we're optimistic that the community is turned around," said Cass Palmer, director of Neighborhood and Leisure Services. "We're by no means out of the woods but it's our city's way to let our citizens come out and enjoy our new regional park. Craig Ranch is awesome and it's gorgeous."
Palmer said the city is hoping to attract a crowd of 10,000. Tickets are $10, though children under 3 get in for free. Palmer estimated it will cost around $20,000 to host the celebration.
The birthday party is also a way to attract residents to the $130 million park, which opened in October 2013. An amphitheater for the park is under construction and expected to open in October, Palmer said.
Paying for Craig Ranch Regional Park has been a concern, with the City Council debating offsetting its costs by charging for use of its skate park.
Although this is a comeback for Tastes &Tunes, which was held from 2003 to 2009, the city has held summer events in the past and the birthday party is being done instead of the Independence Day celebration the city held last year, Palmer said.
Tastes &Tunes will include local bands, craft and food vendors, cooking demonstrations, mixed martial arts matchups and a carnival and car show, according to a city news release. The fanfare will end with fireworks.
So just how old is North Las Vegas turning? Well, it's impolite to ask a lady her age and, as it turns out, that question doesn't have an easy answer.
What we know is the city was founded in the month of May. From there it gets complicated.
The city is going with May 1, 1946, after chasing red herrings of May 2 and May 16. At one point the year 1949 came up. Palmer said the city dug up its official incorporation papers, which show the May 1, 1946, date.
Trying to nail down the seemingly easily verifiable fact sent historian and director of the Clark County Museum Mark Hall-Patton on what he called a "merry chase." Hall-Patton said everything he had found mostly had the May 16, 1946, date, which is also the date on the city's own website. But he found the Nevada Revised Statutes have 1971, which he said could be because of an update to the city's charter.
To further confound things, back then cities often incorporated, disincorporated and then reincorporated, which can make it tough to pinpoint a birthday, Hall-Patton said.
"I don't know if we're going to win this argument," Palmer said on the conflicting facts. "As far as North Las Vegas is concerned, internally, we've all agreed it's May 1."
The party will be held on May 2, a true test of residents' allegiance as it is up against the much-hyped Mayweather vs. Pacquiao fight, the 20th Annual Susan G. Komen of Southern Nevada Race for the Cure and the nationwide celebration of Free Comic Book Day, when several local comic shops will be handing out free comics.
Contact Bethany Barnes at bbarnes@reviewjournal.com or 702-477-3861. Find her on Twitter: @betsbarnes.
IF YOU GO:
What: Tastes & Tunes, a celebration for North Las Vegas' birthday
When: Saturday from 11 a.m. to 10 p.m.
Where: Craig Ranch Regional Park, 628 W. Craig Road
Details: Tickets are $10 per person. Children under 3 will get in for free. Free shuttle services will be provided by the Cannery, 2121 E. Craig Road.