Number of fatal drownings in Las Vegas Valley rising
Updated July 23, 2018 - 9:15 pm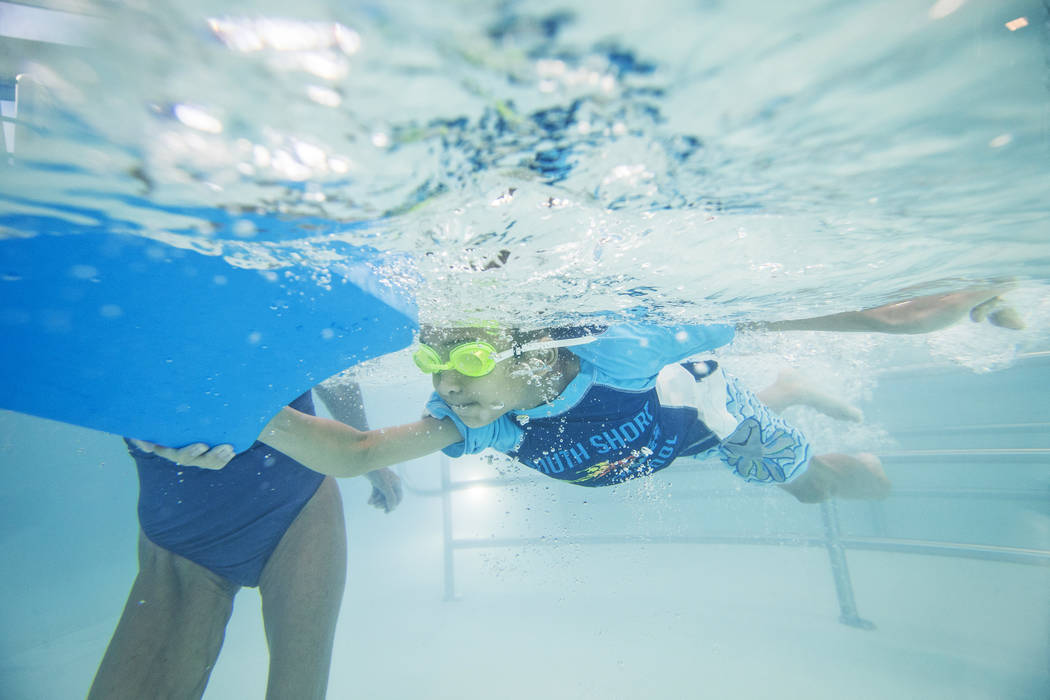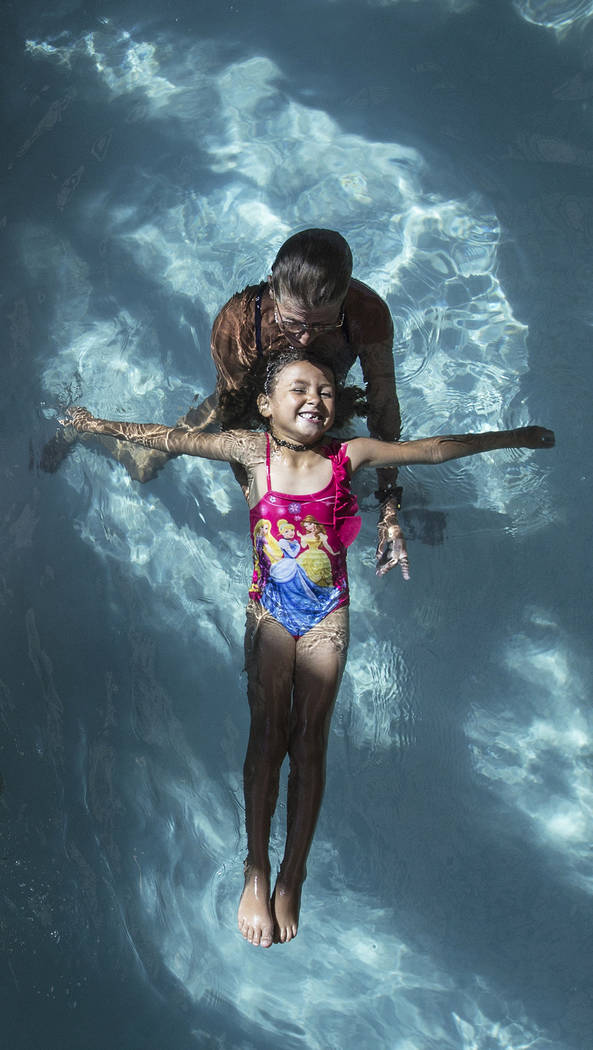 Christopher Sebastian Martinez would have turned 4 on Tuesday.
But on the morning of the Fourth of July, just weeks shy of his birthday, Christopher drowned after wandering into a neighbor's pool.
It was shortly after 11 a.m. that day, Las Vegas police said, when he was found in the water in the 5300 block of Supai Drive, less than two miles from Clark County Fire Department Station 22 on West Flamingo Road and South Rainbow Boulevard.
On Monday, nearly three weeks since Christopher's death, 10 county firefighters, who, in just over two weeks responded to four drownings in the Spring Valley area, gathered at Station 22 to remind the public "of how difficult these calls are to the entire community and certainly the loved ones who have felt those losses," Deputy Fire Chief Jeff Buchanan said.
Between May 1 and Friday, first responders in Southern Nevada responded to 55 calls related to drownings and near-drownings, according to Clark County officials.
The Southern Nevada Health District reports that drowning is the leading cause of unintentional injury and death in Clark County for children 4 and under. Data released by the county show that the number of fatal drownings in the valley has trended upward in recent years, peaking in 2017 at 39 deaths.
So far in 2018, there have been 19 drownings in Clark County.
"Officials fear that the Las Vegas area may be on the way to another record unless precautionary measures are taken seriously," the county said in a statement.
With roughly 111,000 residential swimming pools and about 3,400 commercial pools and spas across Clark County, officials say the drowning risk for young children is "ever-present."
"Prevention is worth more than being reactionary," Buchanan said. "The reality is that it's one of the most difficult things that we respond to."
A "water watcher" should always be assigned to look after children during water-related events, whether it be at a pool, a large body of water or a bathtub, Buchanan said. Residential pools also should be gated off, and families should have a plan in place if a drowning or near-drowning happens, he added.
Few details surrounding Christopher's death have been released, although Las Vegas police have said he was in the care of family members when he drowned.
Neither Christopher's parents nor the family members who were watching him at the time have a history with Child Protective Services, a Clark County Department of Family Services report shows.
"You can never anticipate tragedies," Irene Luaulu wrote in a GoFundMe campaign created to assist with Christopher's funeral costs, "and what our family has gone through is exactly that."
Contact Rio Lacanlale at rlacanlale@reviewjournal.com or 702-383-0381. Follow @riolacanlale on Twitter.
The three P's for drowning prevention
— Patrol: Always designate an adult to actively watch children in the water, including in pools, bathtubs, or other bodies of water.
— Protect: Install barriers between your home and pool to ensure safety, including fences, door alarms, locks and spa safety covers. Lock doggie doors so that children can't crawl through them.
— Prepare: Create a water safety plan for your family. Enroll children in swimming lessons, take adult CPR classes and be sure to equip your pool with life jackets, personal floatation devices and rescue tools. If an emergency happens, have a telephone nearby to call 911.
Source: Clark County