OB-GYN claims unfair portrayal as 'sex fiend' as hearings end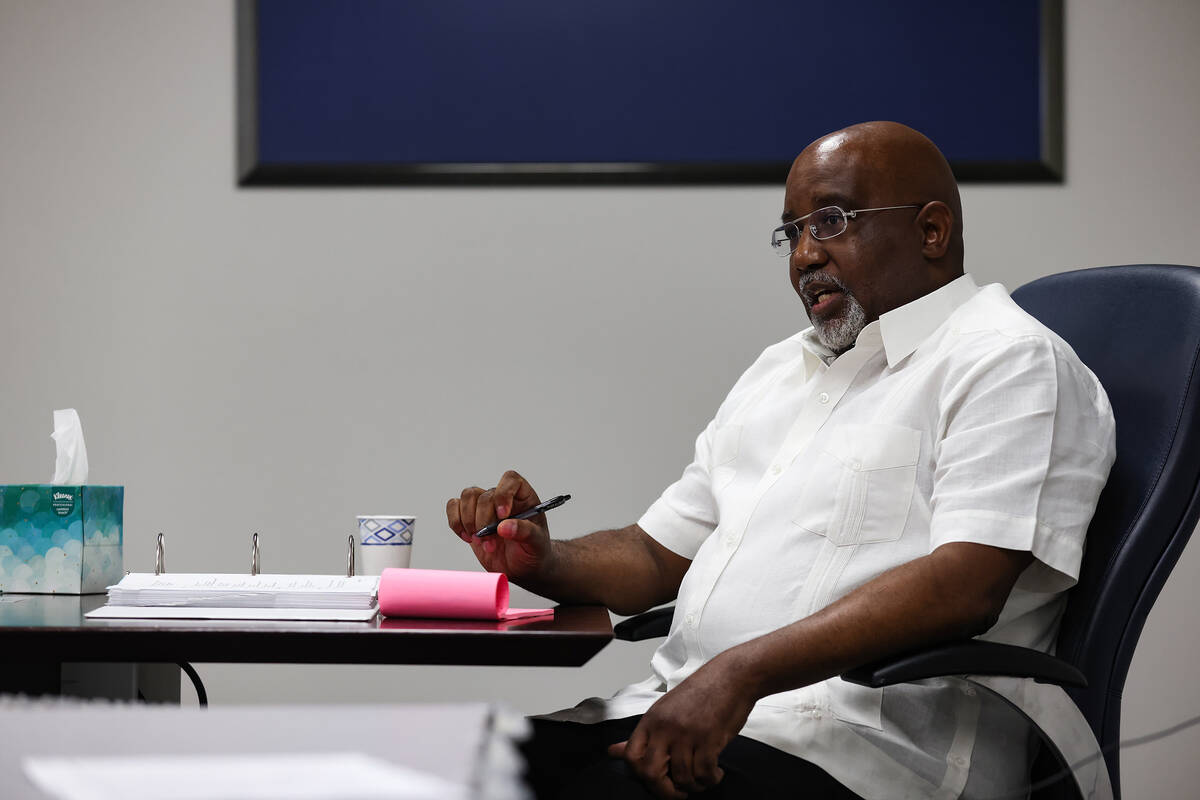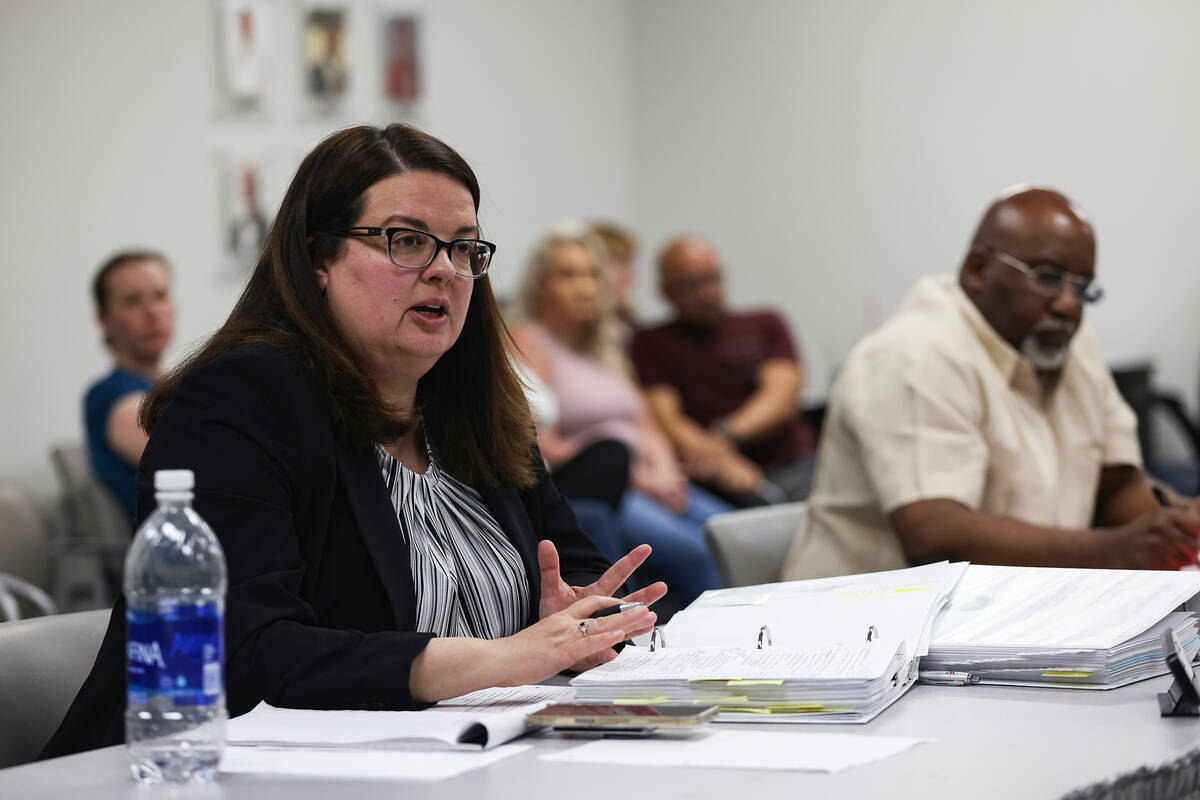 The final hearing into a Las Vegas OB-GYN accused of misdeeds with his patients ended with the state accusing him of a form of sexual misconduct, while the doctor claimed he was unfairly portrayed "as a sex fiend."
The investigative committee of the Nevada State Board of Medical Examiners on Friday completed about 20 hours of hearings in three sessions into a complaint filed last year against Dr. George Chambers, based on statements by three of his former patients.
Patients A, B and C — as are they are called for privacy reasons — each claimed they endured demeaning and exploitative behavior by Chambers while seeking gynecological care at his office at 7220 S. Cimarron Road.
In his closing argument, Deputy Board Counsel Donald White reviewed the main allegations against Chambers in the board's administrative law complaint, which included Chambers offering patients money to pose nude, and in one case, taking photos of a woman's vaginal area for no known medical-related reason.
"Doctor Chambers' behavior with Patient A, Patient B and Patient C was sexually suggestive, disrespectful of patient privacy and sexually demeaning and therefore were sexual improprieties constituting sexual misconduct," White said.
White said that, as a physician and as a licensee for the board, Chambers was placed into a position of trust, which he violated "egregiously and repeatedly."
In a statement, Chambers highlighted his long career in gynecological medicine and as a surgeon.
"Being a physician is my identity," he said.
Chambers called the allegations questionable and said he had an exemplary record that refutes an allegation of sexual misconduct or sexual impropriety.
Complaint alleges trust violated
White cited testimony from Patient A, who visited Chambers in November 2021 in hopes of addressing long-term pain, but who walked out "traumatized physically and mentally by what occurred."
Chambers took photos of Patient A's vaginal area with her own cell phone, "which humiliated and sexually demeaned her and thus adversely affected the quality of care rendered to her," according to White.
Patient A also stated that Chambers used a vulgar term while describing how he attempted to insert his entire hand in her vagina, leaving her "humiliated and demeaned by this discussion," White said.
White also pointed to testimony by Patients B and C that said Chambers attempted to interest them in modeling naked for photos, which he said goes against state regulations prohibiting licensed doctors from violating a patient's trust and engaging in conduct that exploits the relationship with the patient for financial or other personal gain.
Regarding the photographs of Patient A, Chambers said he asked her to text him two of the photos, while she kept the other 10. He said he printed the two photos she sent, filed the prints into her chart and deleted the digital versions from his phone before she left his office.
"I did not distribute the two photographs, she was the one who distributed them," he said.
Chambers denied that he used a vulgar term to describe the insertion of his hand into Patient A, and disputed her testimony that he attempted to use his fist.
About the offers to pay Patients B and C to model nude, Chambers said he did not misrepresent himself and made it clear to them the photos would not be used for the purposes of medical examination or treatment.
Chambers said that while not specifically accusing him of sexual misconduct, the board complaint incriminated him and painted a lurid picture of him as a "sex fiend" preying on patients.
"My name has been besmirched, my professional reputation has been stained, my life has been turned upside down," he said.
The complaint accuses Chambers of engaging in disruptive and deceptive behavior; engaging in conduct that violates the trust of a patient and the relationship with a patient and exploits the relationship with the patient for financial or other personal gain; continual failure to practice medicine properly, engaging in disreputable conduct and failing to maintain accurate records.
The board's Hearing Officer Nancy Ghusn now has 60 days to make her recommendation on the compliant to the state medical panel. Ghusn said she hoped to complete it before the Aug. 1 deadline.
Contact Jeff Burbank at jburbank@reviewjournal.com or 702-383-0382. Follow him @JeffBurbank2 on Twitter.