Officer arrested in attempted sexual assault
October 24, 2014 - 3:25 pm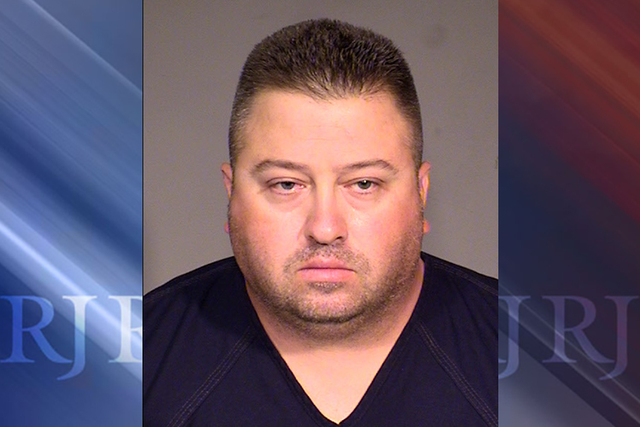 A Bullhead City police officer was arrested in connection with an attempted sexual assault that occurred outside a Laughlin bar Wednesday morning, Las Vegas police said.
Jesse Hoag, 37, faces charges of attempted sexual assault, police said. He posted bond Thursday and was released from the Laughlin Detention Center.
Police said Hoag met a woman in a bar in the 2300 block of Casino Drive. The woman told officers that she and Hoag had a conversation and then went to his vehicle.
She told police a struggle ensued in the vehicle when Hoag tried to attack her, but she was able to escape. Police said Hoag, who had earlier identified himself as a Bullhead City police officer, fled the scene.
The woman called police from the bar, and Hoag contacted police to turn himself in, police said.
Hoag, a sergeant and 11-year veteran of the department, had been suspended just a few weeks before the alleged assault for a similar incident involving another woman, Bullhead City police spokeswoman Emily Fromelt said.
Fromelt said Hoag was placed on paid administrative leave on Oct. 3, after the Kingman Police Department launched an independent criminal investigation related to an Oct. 2 incident involving Hoag.
The scenario that was investigated was similar to what allegedly happened in Laughlin, Kingman police Deputy Chief Rusty Cooper said.
Cooper said the police report of the Oct. 2 incident in the Bullhead City area is under review by the Mohave County attorney's office.
In addition to the separate criminal probes conducted by Las Vegas and Kingman police, the Arizona Department of Public Safety has been asked to conduct an internal investigation involving Hoag, Fromelt said.
Anyone with information on the recent incident may call the Las Vegas police sexual assault unit at 702-828-3421.
Ricardo Torres contributed to this report.