Officials investigate fatal crash on US 95 north of Las Vegas
January 12, 2018 - 5:55 am
Updated January 12, 2018 - 10:39 am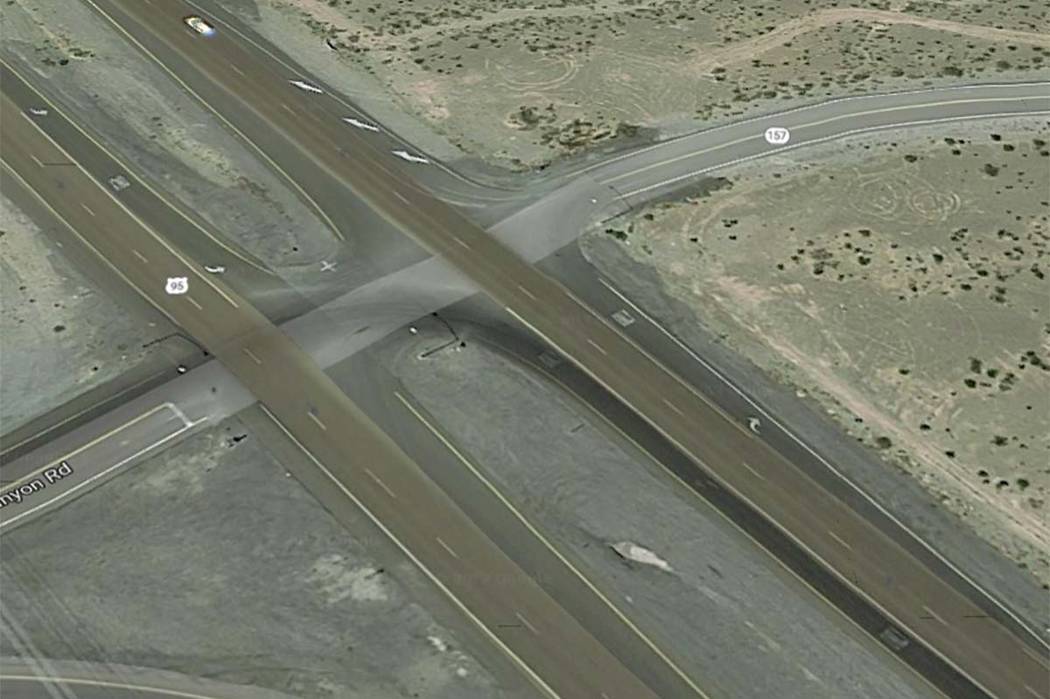 One person and died and two were hospitalized after a crash Friday morning on southbound U.S. Highway 95, north of Kyle Canyon Road, according to the Nevada Highway Patrol.
NHP troopers were called just after 5 a.m. to U.S. 95 at Paiute Drive, north of Kyle Canyon Road, where investigators believe a man driving a 2000 Ford Explorer fell asleep at the wheel.
The driver woke as the SUV drifted to the left and over-corrected the vehicle to the right, causing it to roll over.
The driver, who was wearing a seat belt, was pronounced dead at the scene of the crash. A female passenger in the front seat was airlifted to University Medical Center with non life-threatening injuries.
A 15-year-old girl who was in the backseat was not wearing a seat belt and was thrown from the vehicle, the release said. She was taken to UMC in critical condition.
"This appears to be a family, mom, dad, and daughter," NHP wrote in the release.
The ages of the driver and front-seat passenger were not immediately available.
The Nevada Department of Transportation said on Twitter that all lanes were reopened just before 10:30 a.m.
The Nevada Department of Transportation had scheduled to reduce a 3-mile stretch of U.S. 95 to a single lane in both directions starting Thursday so crews could build freeway bridges between Skye Canyon Park and Paiute drives.
It's unknown if the crash is related to the lane reduction.
This is a developing story, check back for updates.
Contact Max Michor at mmichor@reviewjournal.com. Follow @MaxMichor on Twitter. Contact Kimber Laux at klaux@reviewjournal.com. Follow @lauxkimber on Twitter.