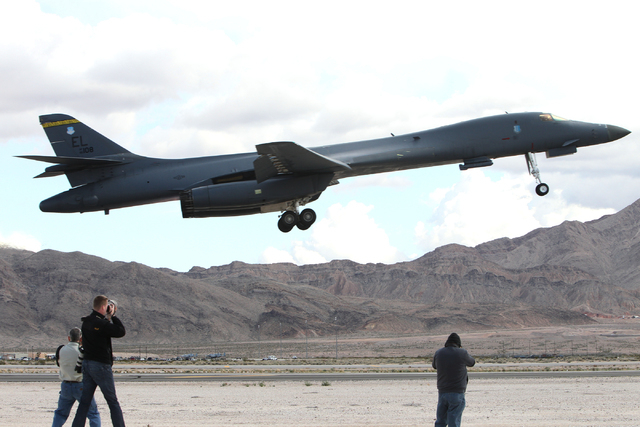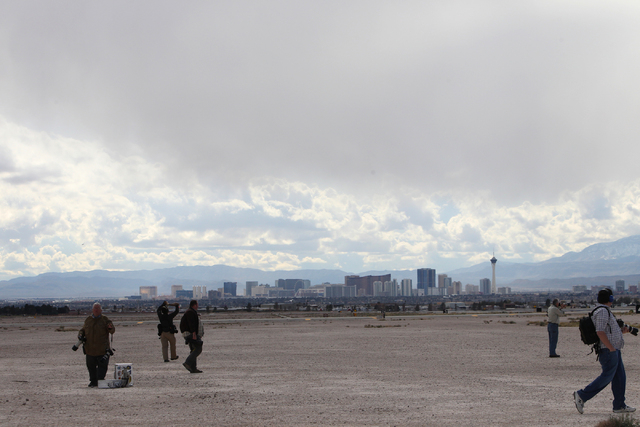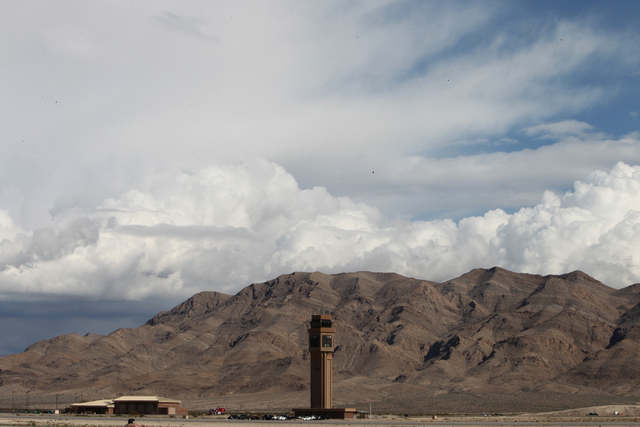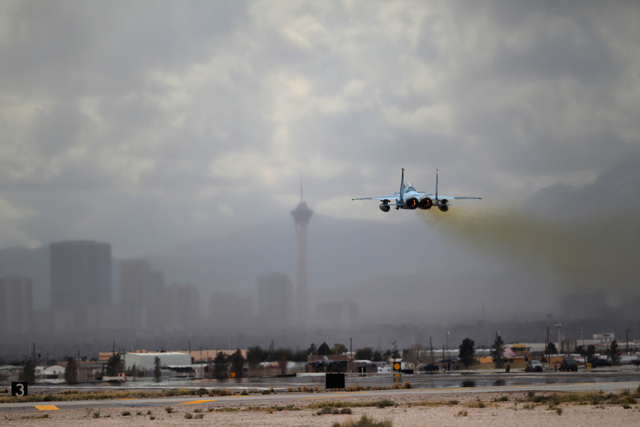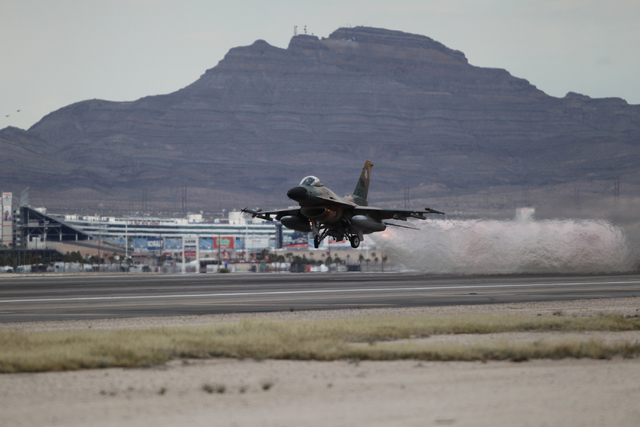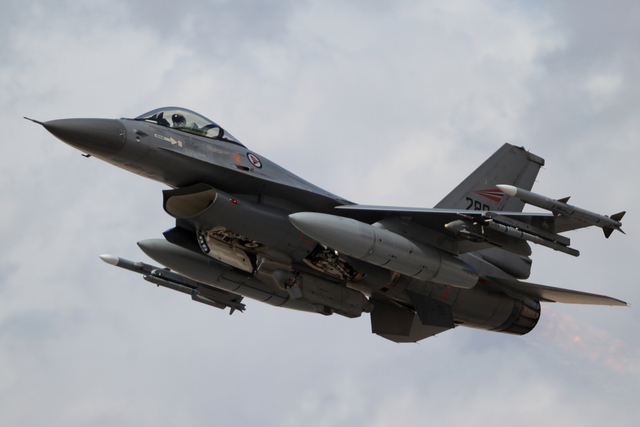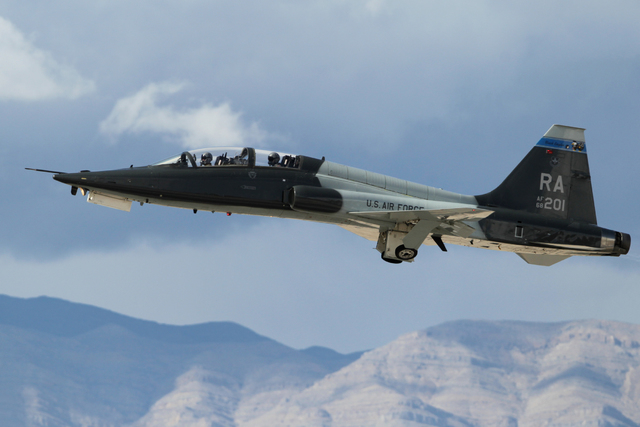 Venerable B-52 bombers and T-38 Talon trainer jets thundered through cloudy, gray skies over Nellis Air Force Base on Tuesday for this year's second Red Flag air combat exercise.
The old dogs, like the B-52s, were built before some pilots in this Red Flag were born.
And the T-38s, though they've been around the block, are part the Air Force's new tricks to stretch dollars and fill in the gaps created when a squadron of F-15 aggressor aircraft was deactivated last year, leaving only a squadron of F-16 aggressors to play would-be enemies.
Another new Red Flag trick is to put pilots in simulators at Kirtland Air Force Base, N.M., and feed them live action scenarios from the sprawling range north of the Las Vegas Valley where more than 85 aircraft are heading twice a day for combat training sorties through March 13.
"This is the first Red Flag where we're going to integrate Red Flag with virtual flight," said Lt. Col. Phil Stodick, an Air Force leader in the 57th Operations Group at Nellis. "What that means is you'll have participants in simulators and they'll be flying various platforms. … We're incorporating more live, virtual and constructive elements into these exercises."
He said there are "a dozen to a couple dozen" flight simulators available for this Red Flag.
Stodick said there are "a lot of reasons" for putting more emphasis on simulators.
"If you don't have the money or the schedule doesn't allow, you still get folks getting that training without actually having to bring airplanes on ramp," he said.
Another reason is more pilots can encounter what he described as "constructive threats."
"For example, we'll build a threat in there that comes out over the air waves that looks like perhaps a threat to the various systems that the aircraft are dealing with but is not an actual piece of metal flying through the air," Stodick said.
Another difference between this Red Flag and the one last month involving stealthy F-22 Raptor jets is the addition of U.S. Army Patriot missile crews that are positioned on the ground of the Nevada Test and Training Range to defend threats against friendly forces.
"This is the first time in three years that the Patriots have had a chance to participate in the exercise. That's a big difference," he said.
This year marks 40 years since the Nellis base began hosting Red Flag exercises at the end of the Vietnam War.
Spearheaded by Gen. Robert Dixon, who commanded the Tactical Air Command, Red Flag was established in 1975 for pilots to hone their skills and reverse the declining air-to-kill ratio trend that had fallen from about 10-to-1 during the Korean War to less than 2-to-1 during the Vietnam War.
Since its inception, airmen from 28 foreign countries have flown in the exercise, and several others have participated as observers.
Contact Keith Rogers at krogers@reviewjournal.com or 702-383-0308. Find him on Twitter: @KeithRogers2.