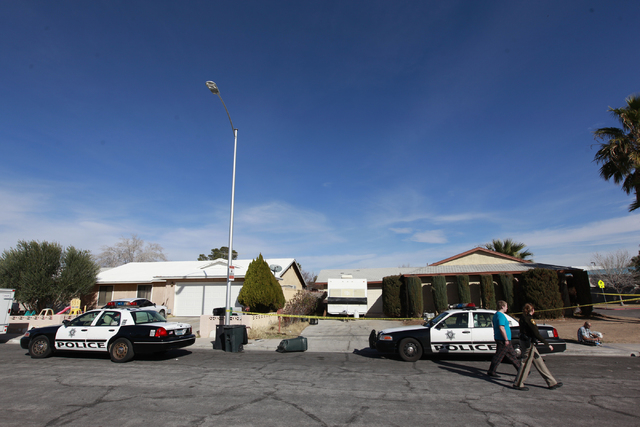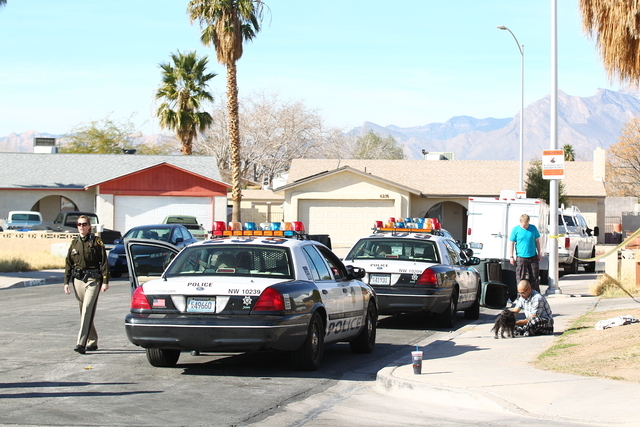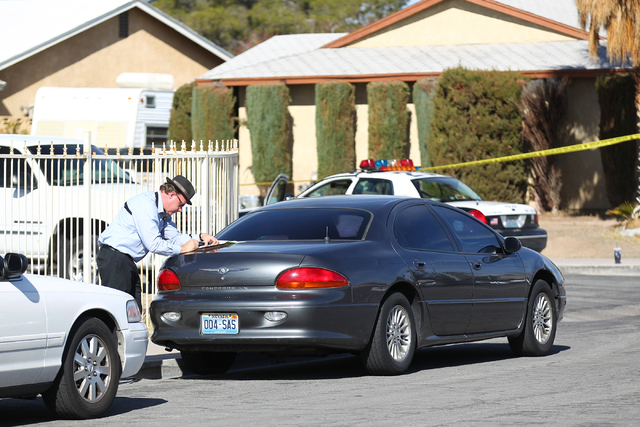 A man was shot in the leg in northwest Las Vegas on Tuesday morning, Metro said.
Las Vegas police responded to a house in the 6200 block of Robin Hood Circle, near Smoke Ranch Road and Torrey Pines Drive, just before 8:30 a.m. after receiving calls about a person being shot, Metro spokeswoman Officer Laura Meltzer said.
The man knocked on the door of the house and apparently was shot by someone inside the home, Meltzer said.
An officer on the scene said the residence is a known drug house that Metro has investigated several times in recent months.
The officer said the three people inside the home as well as the victim are not cooperating with the investigation.
It is still unclear what lead to the shooting, police said.
The man, who has not been identified, was taken to University Medical Center. His condition was not immediately available.
Contact reporter Colton Lochhead at clochhead@reviewjournal.com or 702-383-4638. Find him on Twitter: @ColtonLochhead