'Our fallen heroes': Ceremony honors those who died in military service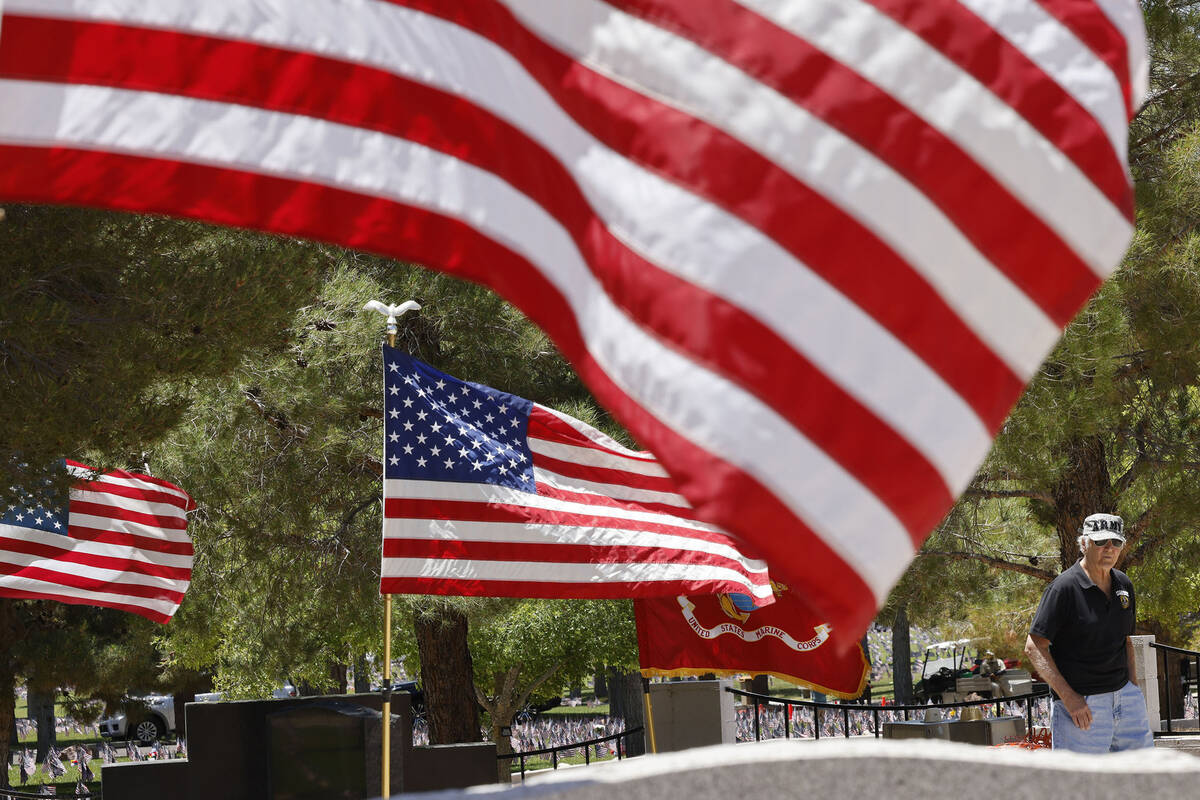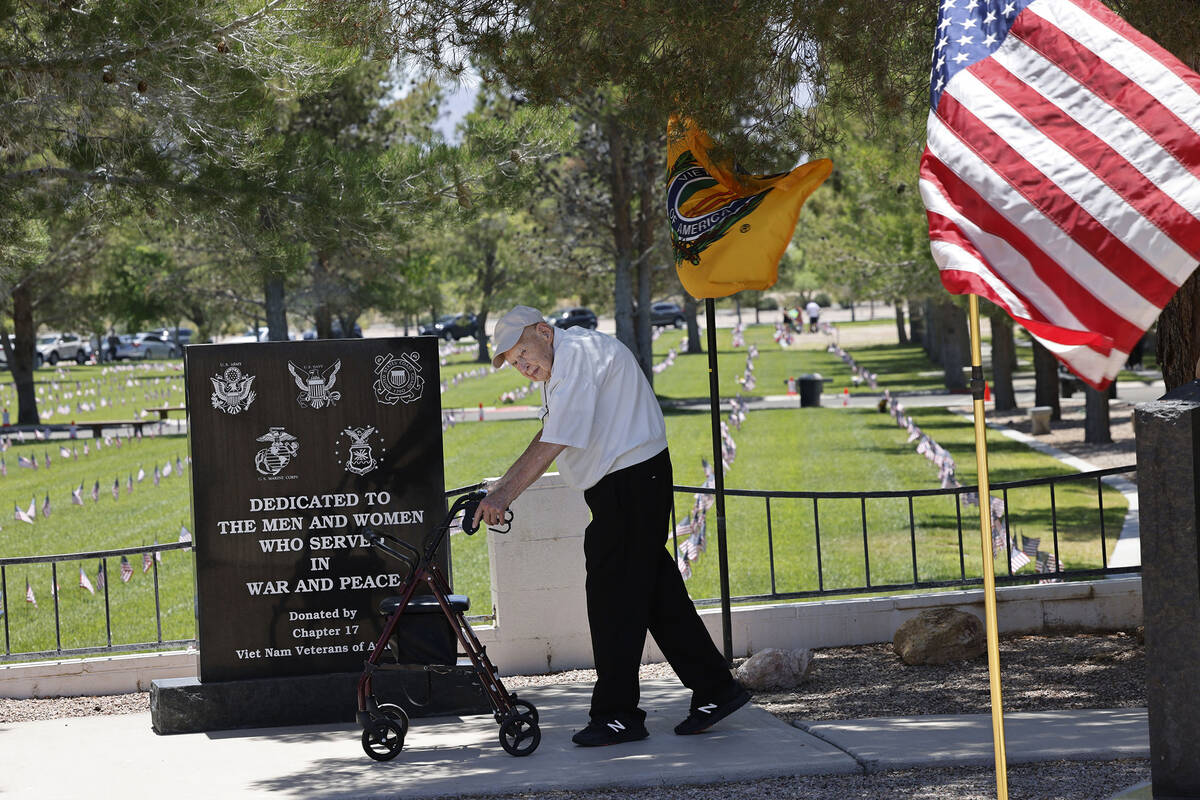 Wendell Blaylock sent a clear message as he kicked off his Memorial Day keynote speech during a Boulder City ceremony.
"Today is Memorial Day. It is not Veteran's Day. Today is not a celebration. Today is a solemn contemplation over the cost of our freedom," said Blaylock, an Air Force veteran and vice chairman of the Nevada Veterans Services Commission.
Blaylock spoke during the Memorial Day ceremony Monday afternoon at the Southern Nevada Veterans Memorial Cemetery.
Reverend Carl Fogg, state chaplain of the Veterans of Foreign Wars Department of Nevada, led the chapel in a short prayer after the ceremony's emcee, retired Senior Master Sgt. Bobi Oates, gave an opening address.
Following the presentation of colors, Blaylock took the stage. In his seven-minute speech he stressed the importance of remembering fallen soldiers and honoring their memories and the families they left behind.
"Our fallen heroes all came from vastly different backgrounds. They each had their own unique hopes and dreams," he said. "Still, each and every one of them had this in common: Their valor and their love of country."
Those in attendance at the chapel had lost loved ones to the service as did many attendees outside of the chapel around the various gravestones honoring soldiers from World War II all the way to the war on terror.
One attendee described the experience of being at the cemetery as "humbling" and important as a matter of respect and honor toward those who paid the ultimate price.
"Our courageous military men and women agreed to embark upon a life they knew may one day call upon them to lay down their own," Blaylock said. "They knew this was a choice and they were willing to make it."
A moment of silence was held for Gold Star families — those who have had a family member die while in the service — in attendance at the event.
Blaylock paid his respects to them, saying,"We stand beside you today as we also acknowledge there will never be a ceremony or tribute that will ease the pain of losing a loved one, but we hope today's gathering fills you with hope and the love and gratitude that we have for you."
After Blaylock's speech,Oates acknowledged special members in attendance, including Sen. Jacky Rosen; Congresswoman Dina Titus; Boulder City Council Member Cokie Booth; William Caron, medical center director of the VA Southern Nevada; and members of the staff of Sen. Catherine Cortez Masto and Rep. Steven Horsford.
After all were recognized, the ceremony continued with the retiring of colors, a 21-gun salute, and the playing of "Taps."
Oates, who is also the national director of the west area of the Air and Space Forces Association, closed the ceremony with a stark reminder that brought the event full circle.
"Memorial Day has one purpose and one purpose only: To pay homage to those who died serving our country."
Contact Kiara Adams at kadams@reviewjournal.com or 702-380-0399. Follow @kiadams101 on Twitter.