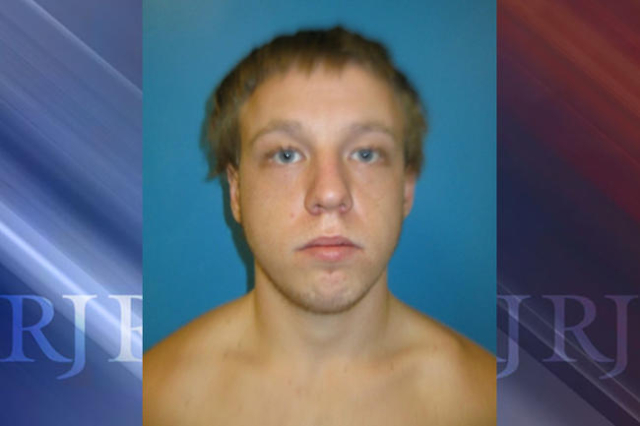 A 21-year-old Pahrump man was arrested Monday after he confessed to a shooting New Year's Day that was meant to avenge his mother's dog, the Nye County sheriff's office said Wednesday.
Officers in Pahrump were called about 8 p.m. Jan. 1 to a home where several shots had been fired into the building's front wall and window, the sheriff's office wrote in a release.
The residents' dog had killed another dog in November 2014 and the woman whose dog died was still very upset, neighbors told detectives Monday.
In an interview with detectives and his mother, 21-year-old Paul Allen Applegate confessed to shooting into the neighbors' home, two doors down from his own, in retaliation for the dog attack that happened more than a year earlier.
"He expressed a desire to kill the residents for the anguish his mother suffered over the loss of her Pomeranian," the release said.
Applegate said he fired several rounds of his mother's .38-caliber handgun into the air but didn't feel satisfied, so he reloaded the gun and fired several more rounds at the house.
Applegate was arrested Monday and taken to a jail in Pahrump where he faces one charge each of attempted murder, assault with a deadly weapon and discharging a firearm into an occupied building.
No one was hurt in the shooting, the release said.
Contact Kimber Laux at klaux@reviewjournal.com or 702-383-0381. Find her on Twitter: @lauxkimber