Pedestrian dies in school bus crash in central Las Vegas
Updated November 4, 2021 - 10:16 pm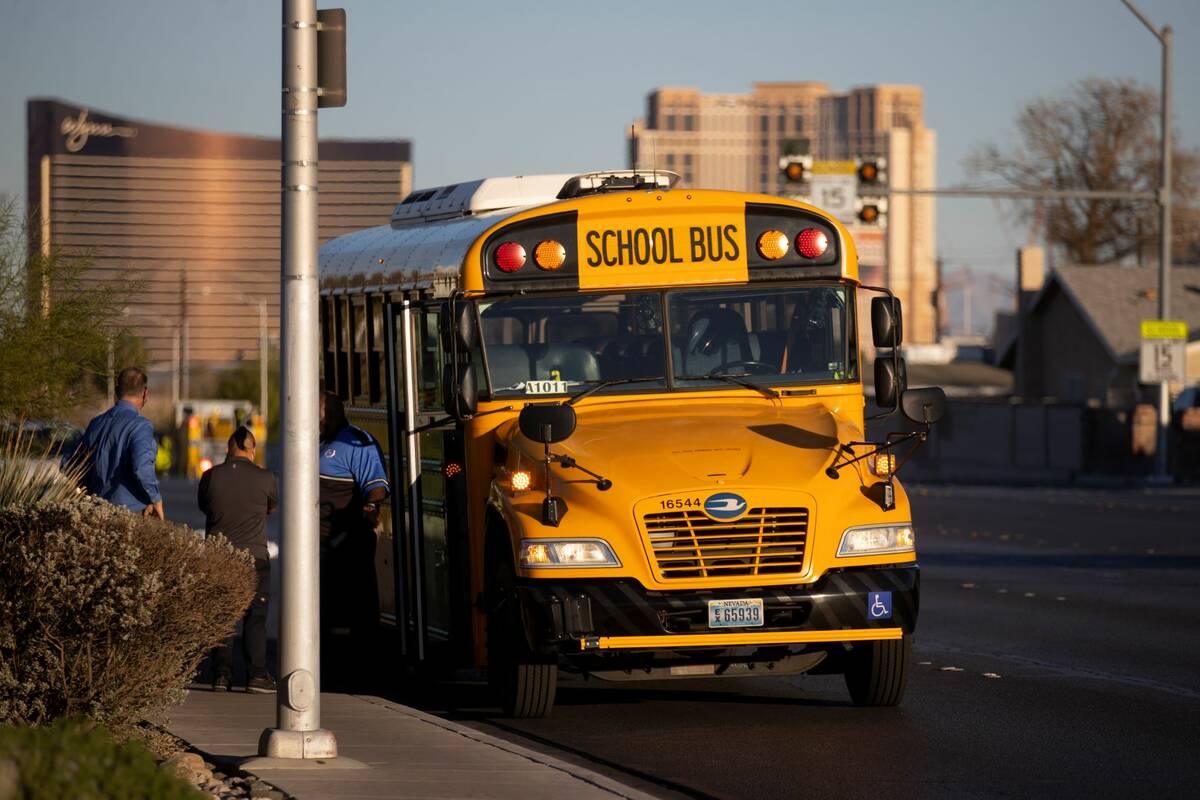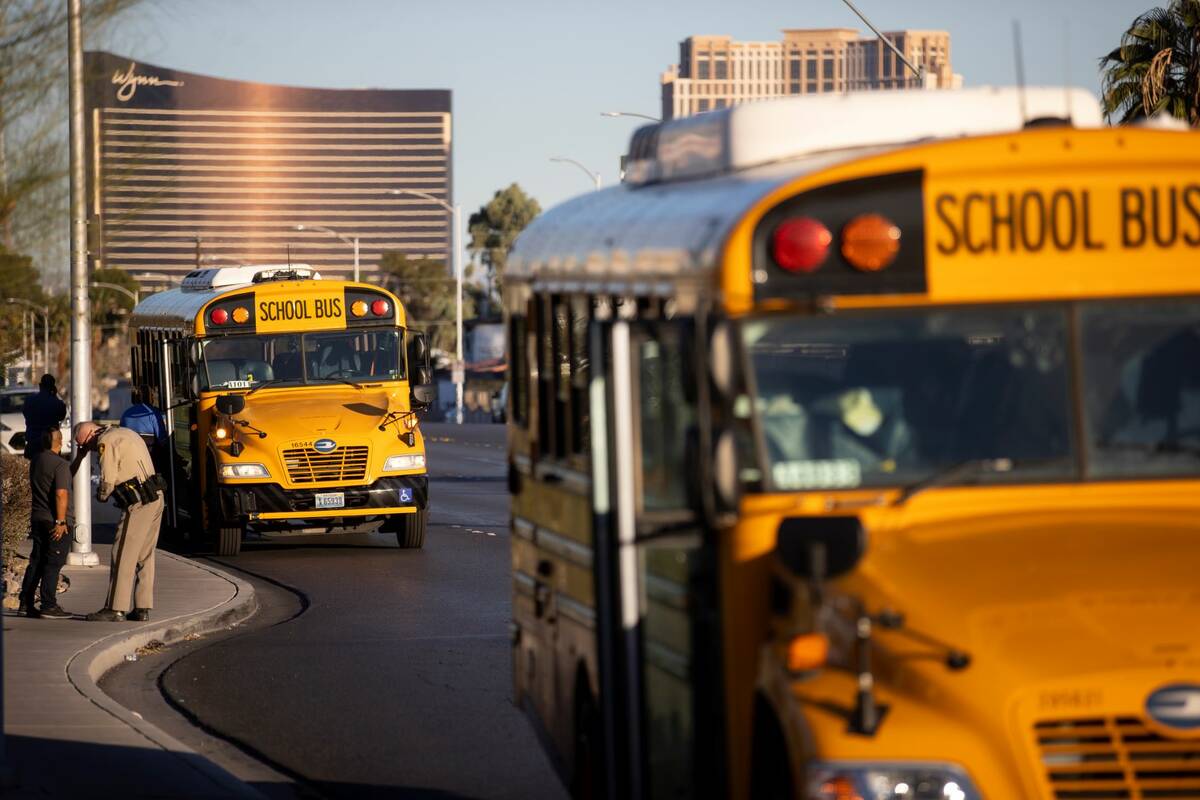 A 65-year-old woman died after being struck by a school bus Thursday afternoon in central Las Vegas, police said.
Police were called to the area at 3:41 p.m., according to dispatch logs. The woman was crossing Warnock Road at Desert Inn Road while the school bus was stopped a stopped sign, according to a Metropolitan Police Department news release.
As the woman crossed in front of the school bus, the driver, a 58-year-old woman, started to turn the bus and struck the woman, knocking her to the ground before she was run over.
The woman was pronounced dead at the scene. It was unclear how many people were on the bus at the time.
Contact Jonah Dylan at jdylan@reviewjournal.com. Follow @TheJonahDylan on Twitter.