Pedestrian killed in Saturday crash near Moapa ID'd
November 23, 2015 - 2:52 pm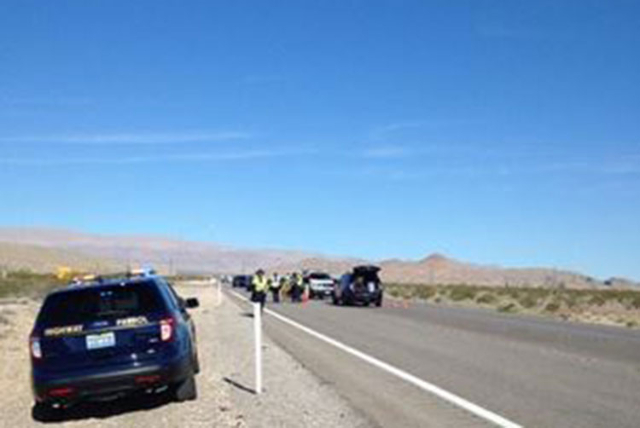 A man who died Saturday night in a crash on Interstate 15, between Moapa and Mesquite, was standing on the freeway when he was hit by a car, according to Nevada Highway Patrol.
Charles Cedric McCormick, 53, who was identified by the Clark County coroner's office, had walked onto southbound I-15 about 10 miles northwest of Moapa and was standing in the middle of the right lane about 8:30 p.m. when he was hit by a white Toyota Prius, NHP Trooper Chelsea Stuenkel said Monday.
The 43-year-old driver of the Prius swerved to try to miss the pedestrian, but still hit him.
McCormick died at the scene, she said.
The driver of the Prius stayed at the scene and cooperated with officials, Stuenkel said. The driver and occupants of the Prius — a woman and a girl — were not injured in the wreck.
Stuenkel said it was unclear why McCormick was standing in the middle of the road.
The coroner's office said the man's city of residence was not available.
Contact Kimber Laux at klaux@reviewjournal.com or 702-383-0381. Find her on Twitter: @lauxkimber