PETA offers $5K reward in Las Vegas rabbit deaths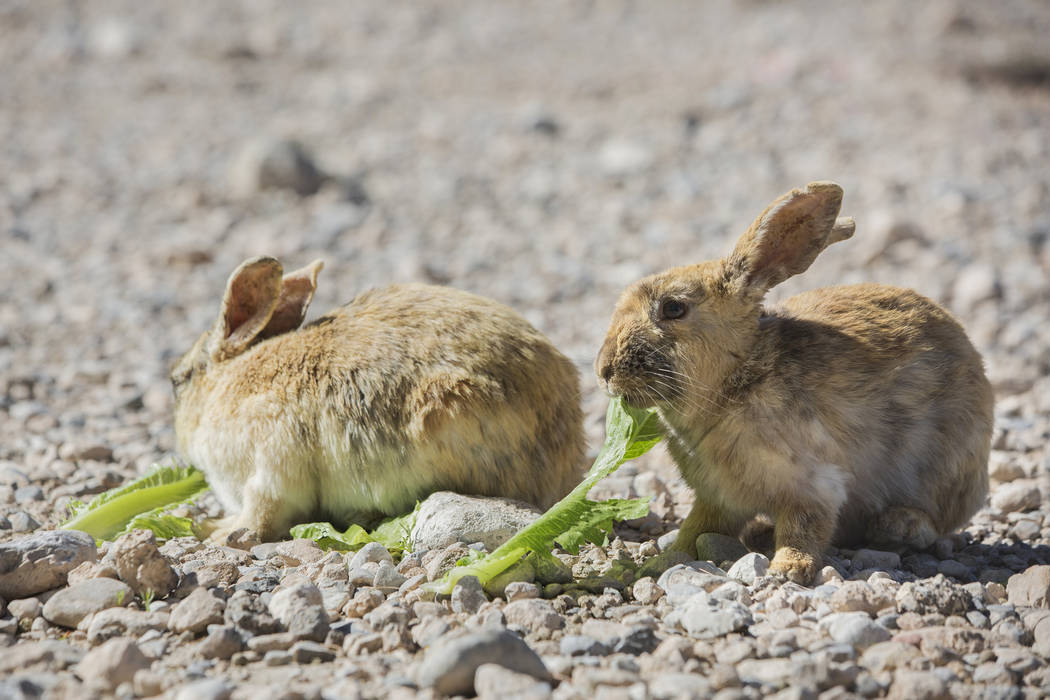 PETA is offering a reward of up to $5,000 for anyone who supplies information that leads to identification of the person or persons responsible for the deaths of about 50 domesticated rabbits outside a state mental health facility in Las Vegas.
"These rabbits died violently at the hands of a dangerous person, and it's urgent that whoever did this is identified, held accountable, and stopped from hurting anyone else," Colleen O'Brien, vice president of People for the Ethical Treatment of Animals, said in a news release issued Monday.
Local rabbit rescuers suspect the bunnies, which lived on the grounds of the State of Nevada West Charleston Campus at 6171 W. Charleston Blvd., were poisoned. Preliminary examinations of the animals by Las Vegas veterinarian Nicole Smee found the animals suffered cracked ribs due to blunt-force trauma.
Most of the rabbits remaining at the site were captured and sent to shelters around the country. Stacey Taylor with the rescue group Bunnies Matter in Vegas Too said several are available for adoption locally.
More information on rescue efforts can be found on the Bunnies Matter in Vegas Too Facebook page or by contacting the organization via email at bunniesmatter@gmail.com.
Contact Jessie Bekker at jbekker@reviewjournal.com or 702-380-4563. Follow @jessiebekks on Twitter.