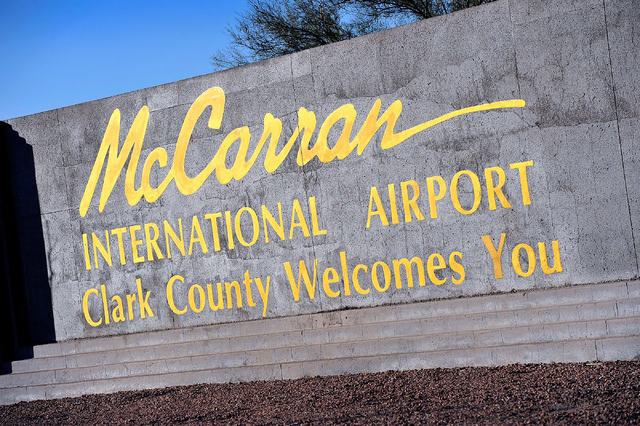 An outbound flight headed for Miami returned to McCarran International Airport because of an in-air emergency Wednesday afternoon.
Clark County Fire Department gave the pilots permission to taxi into the airport at 12:55 p.m., but it is unknown if passengers have been allowed to exit the aircraft, according to airport spokeswoman Christine Crews.
American Airlines flight 1476 departed Las Vegas airport about 11:15 a.m. with 120 people on board and landed safely back at McCarran at 12:50 p.m., Crews said.
The Boeing 737 experienced a flight control issue, but Crews gave no details.
The airline will inspect the aircraft for damage.
This is a developing story. Check back here for details.
Contact Kimberly De La Cruz at kdelacruz@reviewjournal.com or 702-383-0381. Find her on Twitter: @KimberlyinLV.