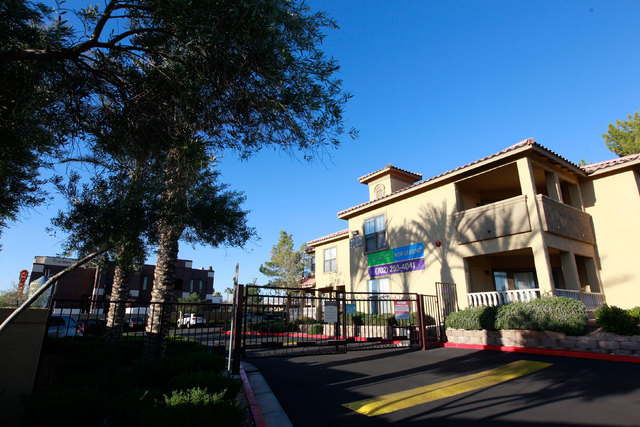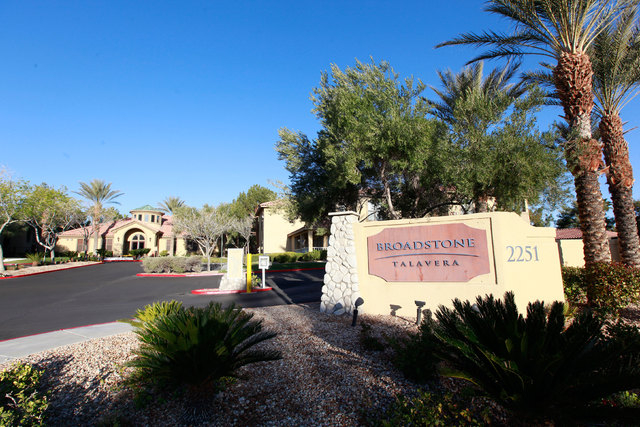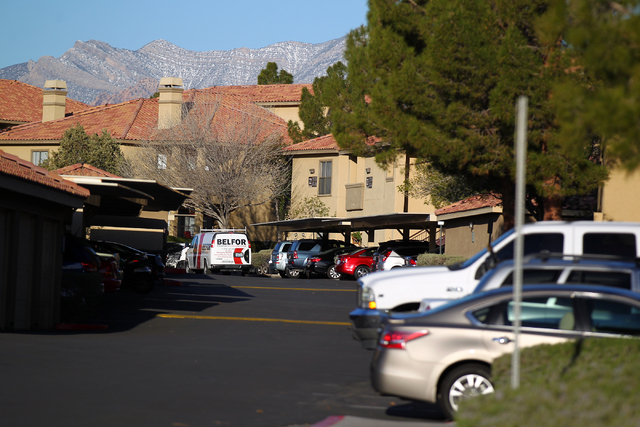 Las Vegas police said a man killed three people before shooting himself in the head Tuesday night.
Police dispatchers received numerous calls about gunshots and three people on the ground in front of the Broadstone Talavera apartment complex at 2251 S. Fort Apache Road, near West Sahara Avenue, about 10:15 p.m.
In a walkway outside of an apartment, arriving officers found a man, 21, and two women, ages 33 and 18, who had been shot, police said.
Capt. Christopher Tomaino spoke to reporters Wednesday afternoon and gave additional details about the incident.
The 33-year-old woman was the 18-year-old woman's stepmother, he said, and the 21-year-old man who died at the scene was the stepdaughter's boyfriend.
One of the women was pronounced dead at the scene, and two other people died at University Medical Center.
Police believe the shooter was a 21-year-old man who was married to the stepmother. Police found him inside the apartment suffering from what was described as a self-inflicted gunshot wound to the the head.
He was taken to UMC and is not expected to survive. If he does, Tomaino said, he will be charged in connection with the deaths.
"He'll be held accountable one way or another," Tomaino said, adding that the shooter was off the streets.
The shooter followed the three running victims out of the apartment and shot them, police said.
He then returned to the apartment and shot himself.
Just before the shooting, police said, there was a domestic disturbance between the attacker and at least one of the victims. Police said officers have not responded to other domestic disturbances at the address.
Tomaino told reporters that there are no living witnesses who could describe the events leading up to the shootings.
Additional details were not immediately available Wednesday afternoon, including the names of the people involved. The victims' identities will be released by the Clark County coroner's office once their families have been notified.
In an unrelated event, police said a patrol vehicle was struck by another vehicle driving near the scene.
Someone from the vehicle was treated at the scene for minor injuries, and the officer was not hurt, police said.