Police: Burglars-turned-killers terrorized neighborhood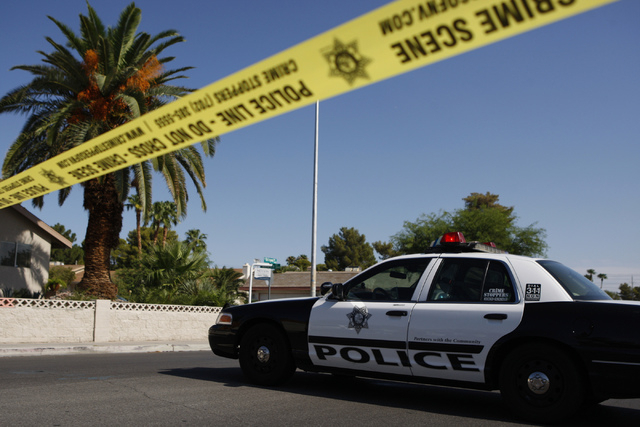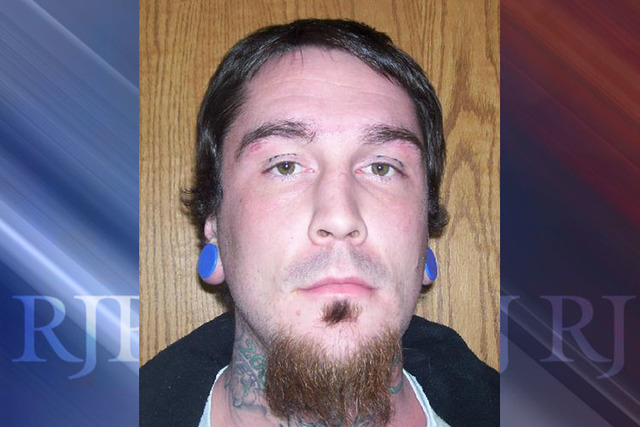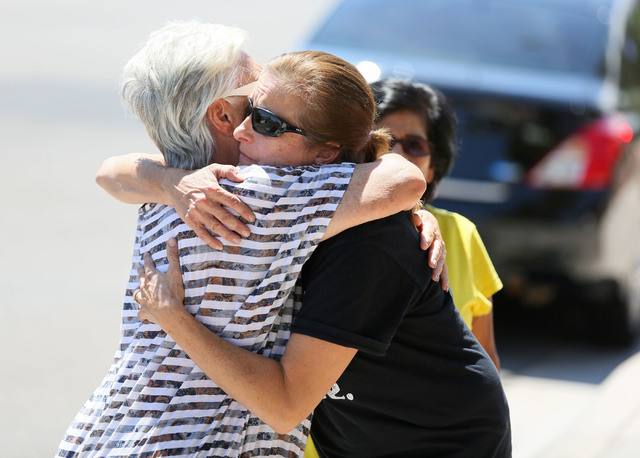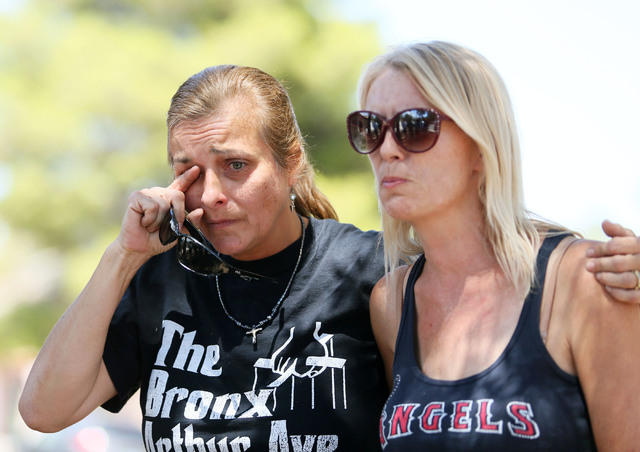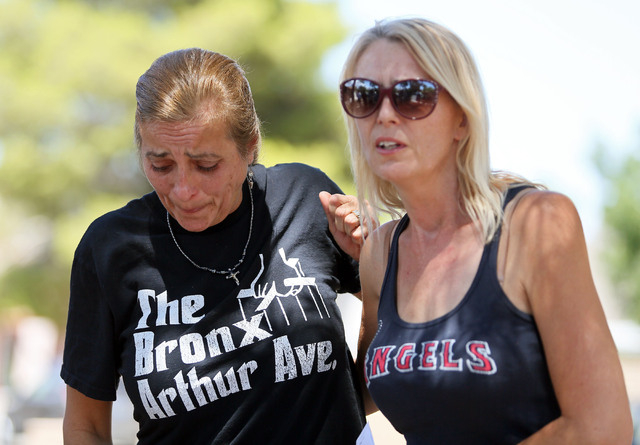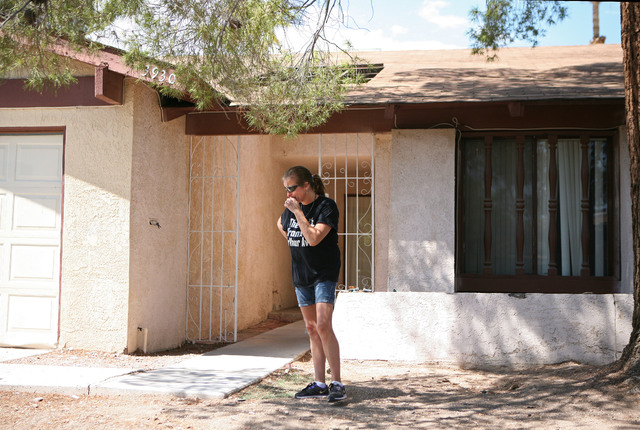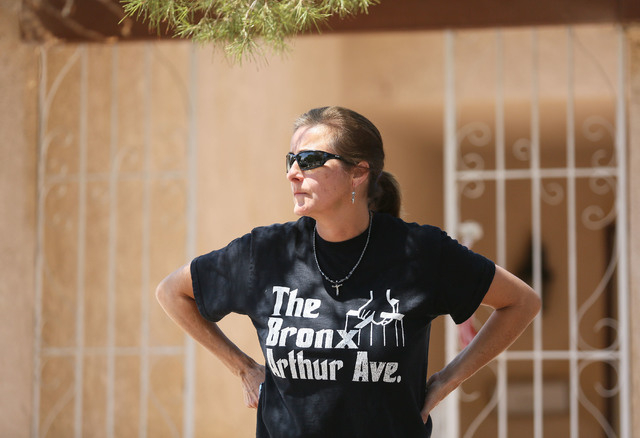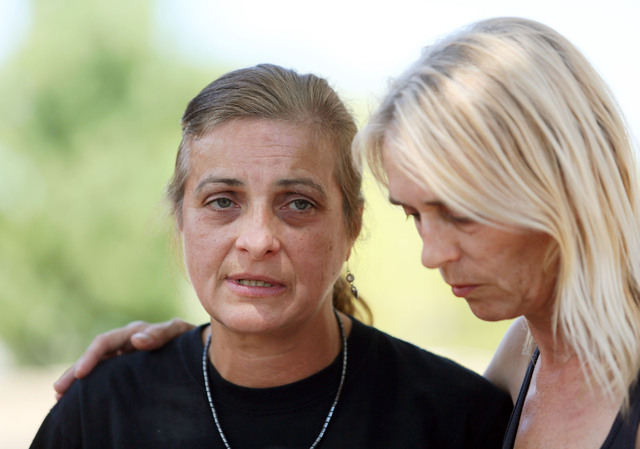 Police say they were professional burglars who quickly became cold-blooded killers.
Cody David Winters, 27, also known as "Havoc," and Natasha Galenn Jackson, 35, terrorized a southeast Las Vegas neighborhood Tuesday, police said, choosing their victims at random in a frantic attempt to escape capture.
Richard Ramos, 59, tried to protect his family when Winters and Jackson tricked their way into his home, police said, and Winters shot and killed Ramos after the two fought for Winters' gun.
A few minutes later and a few houses away, a woman was shot in the stomach by Winters after he broke into her home to evade officers, police say. Her name has not been released, but she is in critical condition and not expected to survive, police said.
What prompted Winters and Jackson to go from theft to extreme violence remains a mystery, police said. Winters was a recent transplant from Idaho with a long criminal history of selling drugs and abusing alcohol, but there wasn't much violence in his background.
"We're in complete shock," said his sister, Trisha Gardner, 25. "I had no idea he was even in Las Vegas."
The deadly spree started at about 6:30 a.m. Tuesday after a Nevada Department of Transportation employee saw a white Nissan Altima on the side of U.S. Highway 95 near Tropicana Avenue and stopped to offer help, according to a police report released Wednesday.
The car had been stolen from a northwest valley neighborhood on July 8, however, and the couple using it had no intention of waiting on the highway for repairs, police said.
Police said Winters robbed the worker at gunpoint before transferring a bag of burglary tools, a television and several stolen items from the Altima to the NDOT vehicle.
The NDOT worker told the couple that his GPS would alert his bosses if he weren't in the car while it was moving, so the couple forced him to drive them to an apartment complex near Tropicana and Sandhill Road, police said.
But a missed turn took the group to Rollingwood Drive, where Winters and Jackson took the worker's phone and let him go, unharmed, police said.
"I don't know if they meant to kill anybody going into it," said a police official familiar with the investigation who asked not to be named because he was not authorized to speak to media.
That quickly changed.
FIRST ATTACK
After knocking on several doors, the couple walked west on Autumn Street, where they saw a car they hoped to steal in the driveway of the Ramos family home, police said. They knocked on the door, telling Richard Ramos they needed help.
On Wednesday, Julie Ramos recalled being jolted from sleep by her husband's last words.
"They need to use the phone," he said.
Then she heard a gunshot.
Julie said she staggered into the room, where she saw Richard on the floor being stabbed with a screwdriver and trying to fight off his attackers. She said she tried to help, but Jackson attacked her, slamming her head against the floor until her 19-year-old son pulled Jackson away.
Three of the Ramos' children — two teenagers and a 7-year-old — were in the home. The eldest children witnessed the attack.
Richard fought for his life, trying to get the gun, the police report said, but Jackson helped Winters pry Richard's hands from the weapon.
Winters, angry after being beaten and bruised, then shot and killed Richard in front of his family. He might have also killed Julie, the police official said, but his gun jammed.
Julie and her three children hid briefly in a bathroom before escaping out a window and running to a neighbor's house, she said. She had been stabbed four times in the neck and shoulder.
"It was survival mode," Julie said at her home Wednesday afternoon. "It's sickening. I don't want to be here by myself."
Winters and Jackson were on the move as Metro officers arrived in the neighborhood in response to the NDOT worker's call at about 6:45 a.m. They tried to break into several homes.
One was Antonio Amaro's. He was in his kitchen when he said he saw Winters climb over a back wall and approach his sliding-glass door. Angry, Amaro opened the door and demanded to know what the man was doing.
"Give me your keys," Winters responded and leveled his gun at Amaro's chest. Amaro stepped back inside and slammed the door, locked it and closed the curtains. Then he stood, waiting.
"I was just waiting for a bullet to come through that glass door," Amaro said, noting that his daughter, her boyfriend and their child were sleeping in the back of the house.
Instead, Winters pounded and kicked the glass door but moved on. Police said he and Jackson entered a nearby vacant house, where Jackson began making a barricade out of doors torn from their hinges — apparently preparing for a shootout with police. Officers at the scene said they heard her shouting at Winters, telling him to shoot the cops.
Police said the pair tried a ruse to get out of the house, with Winters using Jackson as a shield as if she were a victim and then releasing her to jump a wall into the yard of a home on Almondwood Drive. A Metro officer there fired several rifle shots at him but narrowly missed, police said.
Officers quickly determined Jackson was not a hostage and arrested her.
Winters broke a window to enter the home on Almondwood, waking the man and woman who lived there, police said. He demanded car keys, which the woman readily surrendered. But he shot her in the stomach, anyway, and dragged her outside as a hostage, according to the report and the police official.
When the wounded woman fell to the ground, several Metro officers shot and killed Winters.
PETTY CRIMINAL
The incident shocked Gardner, who said her brother had been a petty criminal his entire adult life. Court records show he was arrested at least 13 times in Idaho since 2006, including four drunken driving arrests.
Gardner said her brother's life was like a roller coaster that never went up. He never recovered from his first arrest, she said, which came after he sold drugs to an undercover cop.
"He's always had a hard time with drugs. He was always either doing them or selling it," Gardner said in a telephone interview from her home in Idaho.
Winters slashed someone in a fight once, she said, but that was the only violent arrest on his record, she said.
The family was from Ririe, a small town near Idaho Falls, where his dad worked as a truck driver and his mother was an accountant's assistant, Gardner said.
Winters was the oldest of three children, she said, but was never someone she could look up to.
"My little brother is 22 and in the Army. We're both on the straight path where we want to be going," she said. "My older brother never saw a clear tunnel, and he wouldn't take our help."
After his first arrest, Winters kept making decisions that burned bridges with his family.
His eyelids were tattooed: "F—- Idaho" on one, a reference to the state prison system on the other.
"He hates cops. … He said, 'Screw it, they (police) will always be out to get me,' " she said.
Winters didn't change even after fathering a child about five years ago. He was rarely in his son's life, Gardner said. The mother didn't want him around.
"Cody didn't want to grow up. Who'd want their son to be around someone who wants to get drunk, get high all the time?" Gardner said.
Gardner said the family doesn't know Jackson and isn't sure where Winters met her. He had left Idaho about a month ago.
Jackson, who was convicted of battery in 2004 and 2005, was booked Tuesday on charges including murder, burglary and kidnapping. She is being held without bail and has a court appearance scheduled for today.
She admitted helping Winters kill Ramos and showed no remorse, the police official said.
"F— Mexicans," she allegedly told officers. "I hate Mexicans."
The Ramos family continues to grieve.
Julie, 46, said her husband grew up in the Bronx neighborhood of New York City. He worked in sales for a packaging and display company, while she stayed home with three of the couple's four children.
The couple had their 20-year anniversary in March and planned to celebrate in San Diego in September. They had met in California through Julie's aunt, she said.
"He was my rock, and now he's dead," Julie said.
"He saved his family like the lion that he was."
Database Editor Brian Haynes contributed to this story. Contact reporter Mike Blasky at mblasky@reviewjournal.com. Follow @blasky on Twitter. Contact reporter Colton Lochhead at clochhead@reviewjournal.com or 702-383-4638. Find him on Twitter: @coltonlochhead. Contact reporter Annalise Little at alittle@reviewjournal.com or 702-383-0391.