Police detective turned Las Vegas zookeeper Pat Dingle dies at 71
Updated March 2, 2018 - 8:24 pm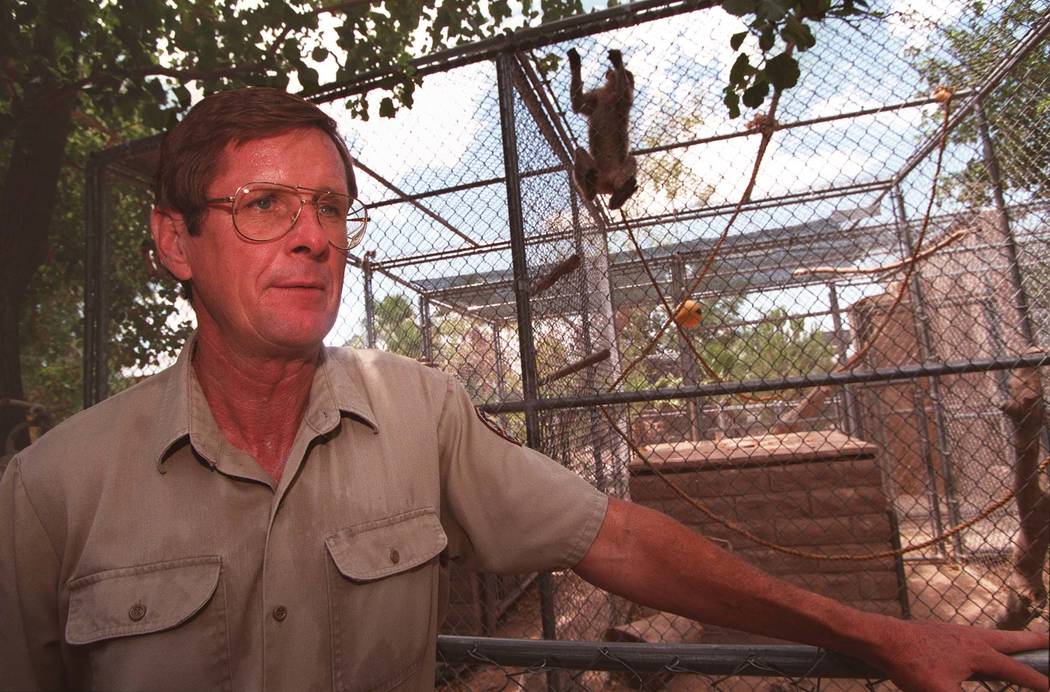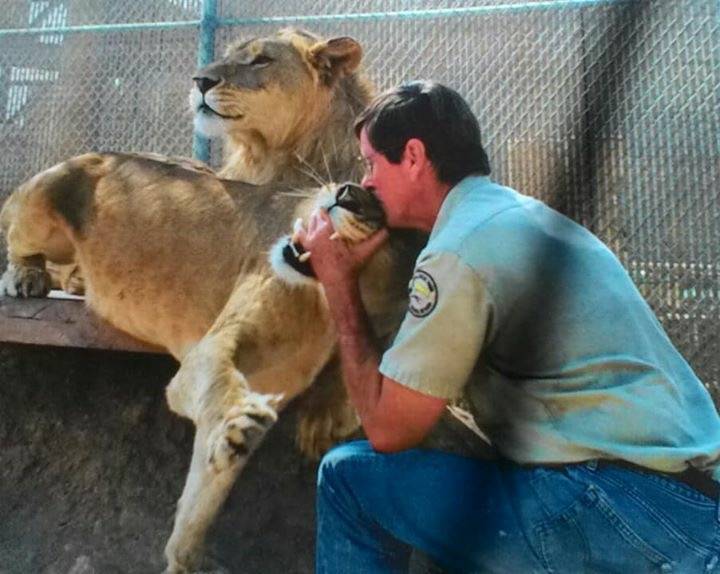 Pat Dingle capped his career as a North Las Vegas police detective by helping to catch a serial killer. Then he operated what everyone knew as the Las Vegas zoo on Rancho Drive for more than three decades.
The almost-lifelong valley resident died Feb. 15 after a long battle with cancer. He was 71.
Dingle was born April 25, 1947, in Alhambra, California. He moved to Las Vegas with his family in 1961 and attended Western High School before taking a job on the loading dock at Anderson Dairy. Though still too young to drive, drink alcohol or gamble, he used to ride his motorcycle to Binion's Horseshoe to cash his paychecks from the dairy.
Dingle enlisted in the Navy in 1964 and served in Vietnam. After the service, he returned to Nevada and joined the North Las Vegas Police Department, where he made detective at age 23 and eventually became unit supervisor.
He cracked his biggest case in 1978, when he helped apprehend Michael Dee Mattson, a serial rapist and murderer who died on California's death row in 2009.
Dingle was still working as a detective when he began collecting exotic parrots. His menagerie soon outgrew his apartment, so he opened a pet store near downtown Las Vegas.
He met his future wife, Muffye, when she came into the store with her two small children, Jenny and Jake. A month later, he retired from police work.
When his business outgrew its storefront, he and Muffye leased a 1.5-acre property on Rancho Drive near Vegas Drive with plans to open the largest bird store in Las Vegas.
'Hobby that got carried away'
The operation caught the attention of officials from the San Diego Zoo, who encouraged Dingle to build exhibits for rare and endangered species.
So began the Southern Nevada Zoological-Botanical Park, a place Dingle would describe decades later as a classic case of "a hobby that got carried away."
"It was interesting for sure," said Dingle's daughter, Jenny Douridas, who spent her childhood around wild animals. "It was probably the best upbringing a child could have, especially in this town."
The no-frills zoo survived for 33 years on admission receipts, gift shop sales and the occasional donation. Douridas said her parents poured their lives into the place. "For 30 out of 33 years they were in business, he never took home a paycheck," she said of Dingle.
At one time or another, they cared for more than 150 different species of animals, including African lions, Barbary apes, chimpanzees, flamingos, ostriches, emus, wallabies, eagles, rare Madagascar fossas and a sickly mountain lion cub rescued by a hunter from a road near Ely and relayed south to Dingle by a daisy chain of law enforcement officers.
The spartan, 1.25-acre attraction also saw its share of trouble, from occasional protests from animal rights advocates to a laundry list of minor violations uncovered by wildlife and workplace safety inspectors.
But the zoo filled a void in the valley, operating for years as Las Vegas' only exotic animal attraction not housed at a casino. By Dingle's count, more than 1.3 million people visited the place before it closed for good in September 2013.
A short time after he shut the doors, Dingle told longtime Review-Journal columnist John L. Smith about his plans for several boxes containing the cremated remains of animals that had died at the zoo over three decades. "Those ashes?" the detective-turned-zookeeper said. "They'll be mixed with mine."
Dingle is survived by his wife, Muffye; daughter, Jenny Douridas; stepson, Jake Landers; grandchildren, Joshua Douridas, Taylor Douridas and Emily Douridas; his sisters, Gail Martin, Sharon Geyer and Kim Dingle; and his dog, Wiley.
Services will be private. In lieu of flowers, the family is asking for donations to be made to Doctors Without Borders.
Contact Henry Brean at hbrean @reviewjournal.com or 702-383-0350. Follow @RefriedBrean on Twitter.