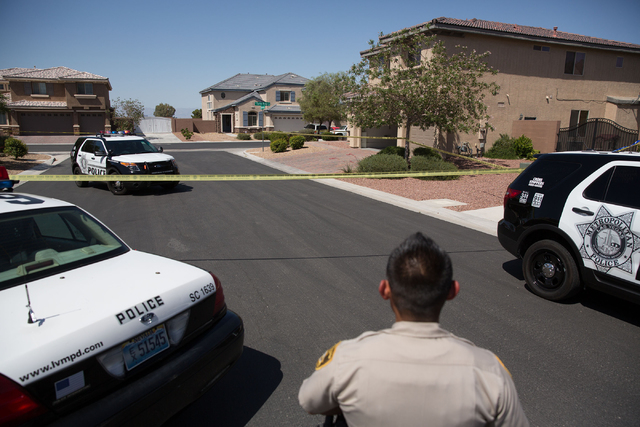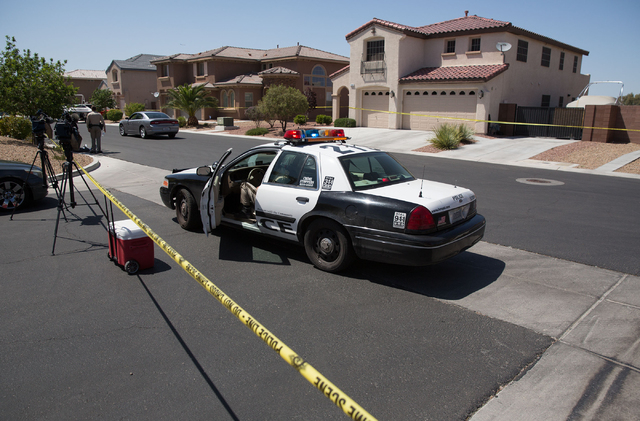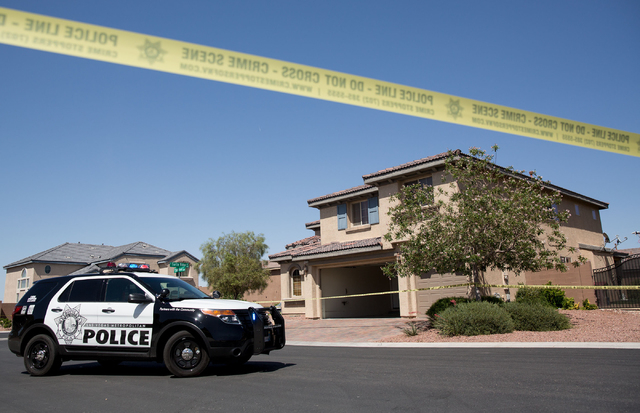 A person was found shot Monday in the south Las Vegas Valley, and police suspect it could be linked to a home invasion.
Police responded to a call in the 11000 block of Ethan Brook Street — near Las Vegas Boulevard and St. Rose Parkway — at 11:44 a.m., where they found a wounded person, according to Metro.
The person was shot four times and taken to University Medical Center. The person's injuries are not life-threatening, police said.
Gang detectives are investigating, police said.
This is a breaking news story. Check back here for updates.