Police hunting for prisoner who escaped from Metro command center in Las Vegas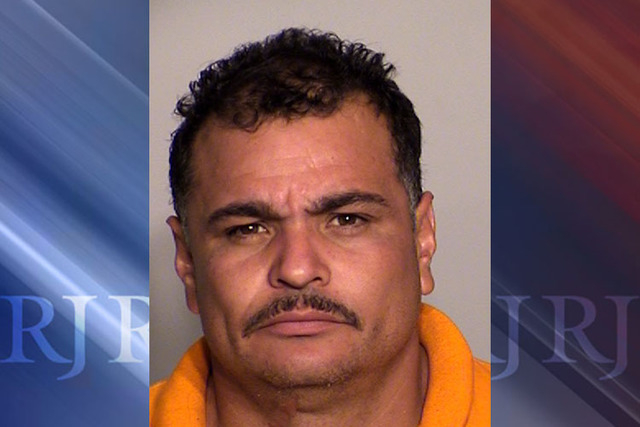 Detectives are seeking the public's help locating a man who escaped from custody Friday night, according to Las Vegas police.
Police are trying to locate Ivan Mayoral,39, after he slipped out of his handcuffs and left the interview room he was in for questioning, police said.
On Friday afternoon, police were conducting an investigation into a stolen vehicle in the 800 block of North Lamb Boulevard. When officers located the stolen vehicle and intiated a vehicle stop, the driver, Mayoral, took off on foot, police said.
After a short pursuit, Mayoral was taken into custody, police said.
As officers at the Northeast Area Command substation were completing his booking paperwork, they later discovered Mayoral was no longer in the interview room.
Due to the fact that there was access to weapons in the station and civilians were present, the decision was made to evacuate the station and to treat as a barricade situation until SWAT could complete a thorough search, police said.
SWAT and negotiators ultimatley determined that Mayoral was not in the building.
Detectives are seeking the public's assistance in locating Mayoral. He is described as a Hispanic male, 39, 5'9" tall and weighing about 200 pounds.
Anyone who has any information about the whereabouts of Ivan Mayoral is urged to contact the Northeast Area Command Investigations Section at 702-743-7193 or contact Crime Stoppers at 702-385-5555.
Contact Jessica Terrones at jterrones@reviewjournal.com and 702-383-0391. Find her on Twitter: @JessATerrones