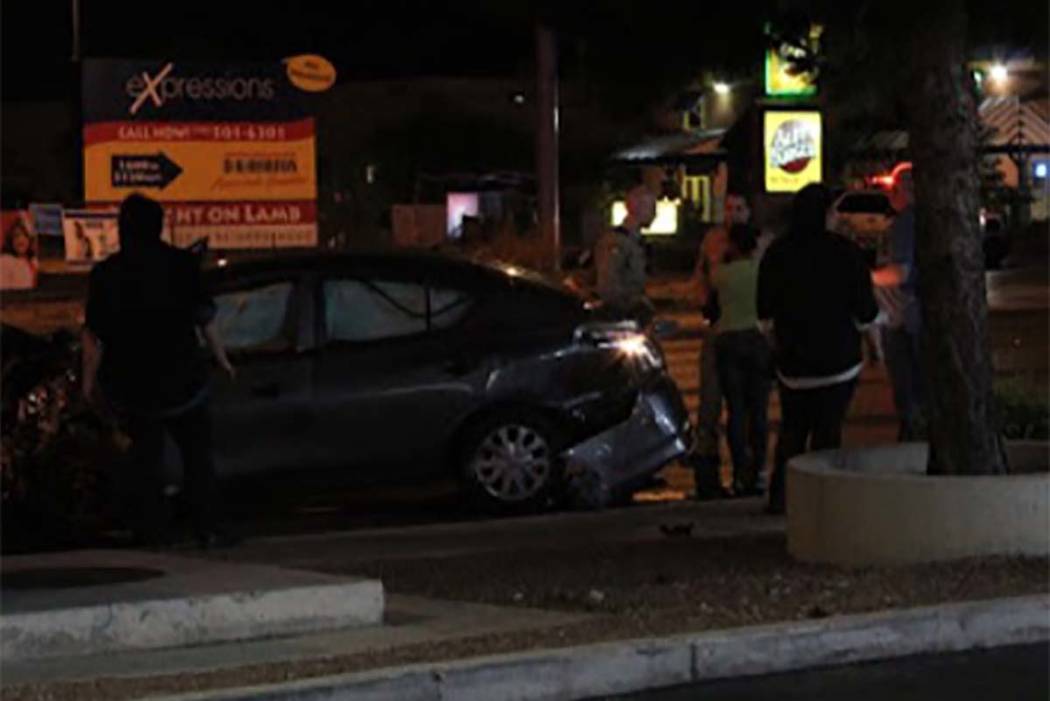 Las Vegas police blocked off a portion of Lamb Boulevard late Monday night after an injury crash in the northeast valley.
The crash was called in at 11:42 p.m. at Craig Road and Lamb Boulevard, according to the Metropolitan Police Department's traffic site.
At the scene, a sedan sat facing the wrong direction on Lamb Boulevard near a damaged SUV.
Metropolitan Police Department Lt. David Gordon said police were not investigating any fatal injury crashes at the time.