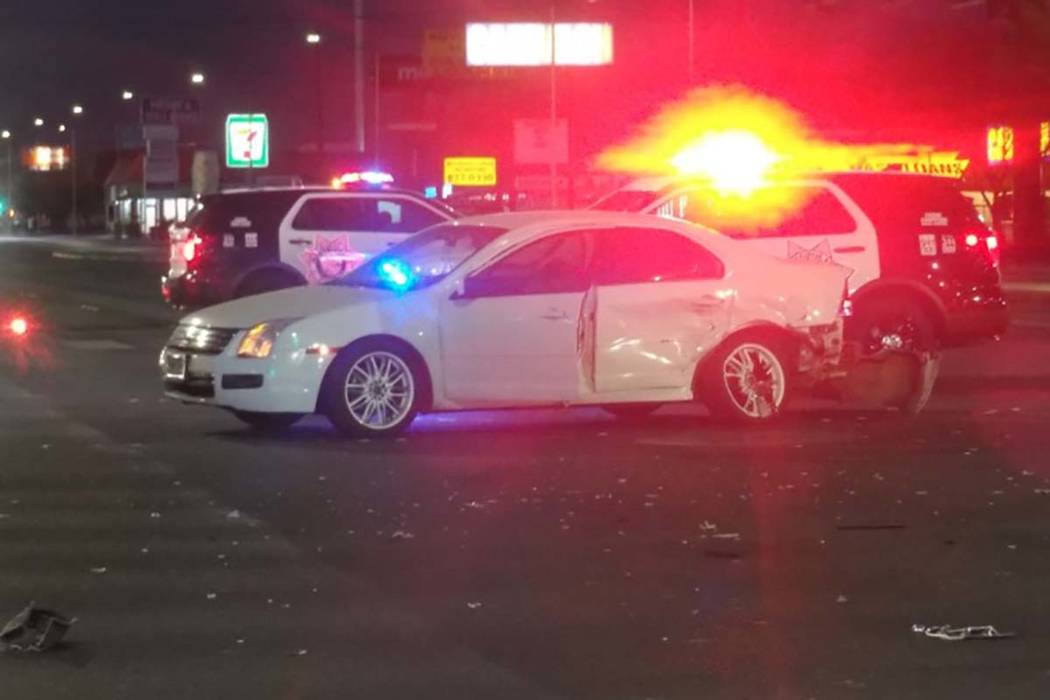 The Las Vegas Metropolitan Police Department is investigating a Monday morning injury crash involving a patrol vehicle in central Las Vegas.
The crash was called in about 5:20 a.m. at the intersection of Charleston and Decatur boulevards, according to Metro's traffic site.
At the scene, a white sedan was in the middle of the intersection surrounded by police vehicles as medical staff helped someone climb into the back of an ambulance.
This is a developing story, check back for updates.
Contact Max Michor at 702-383-0365 or mmichor@reviewjournal.com. Follow @MaxMichor on Twitter.
Decatur and Charleston, las vegas, nv