Police: knife-wielding man had history of mental illness
December 29, 2014 - 3:02 pm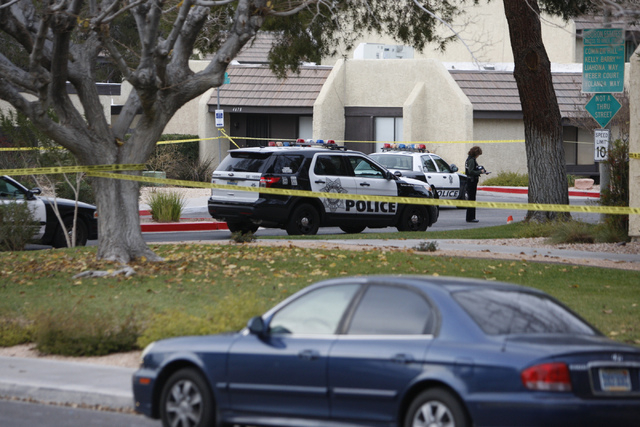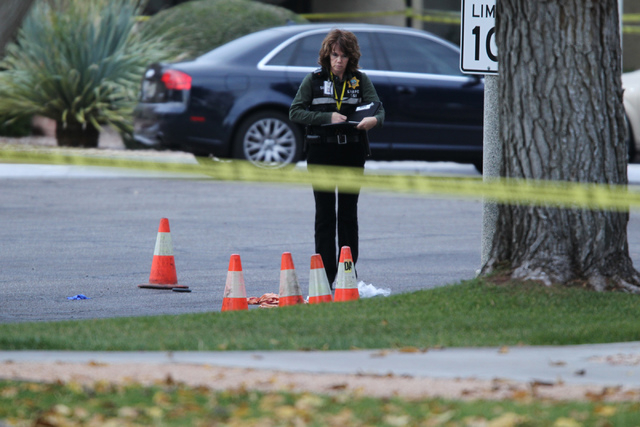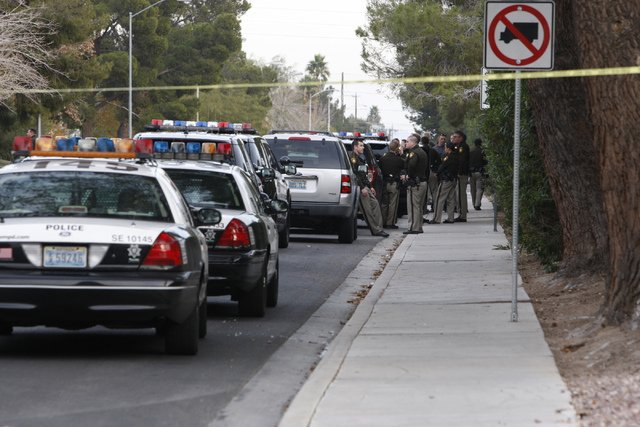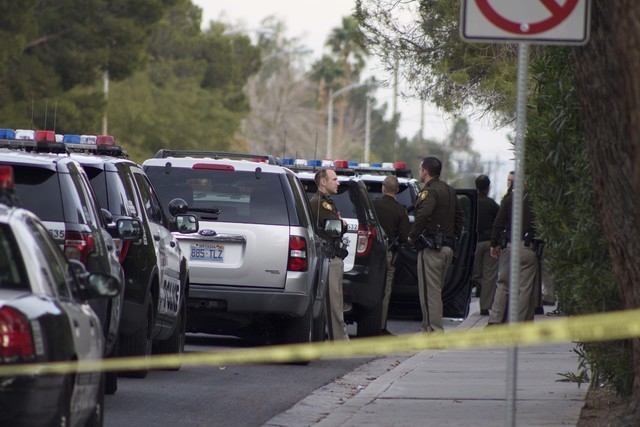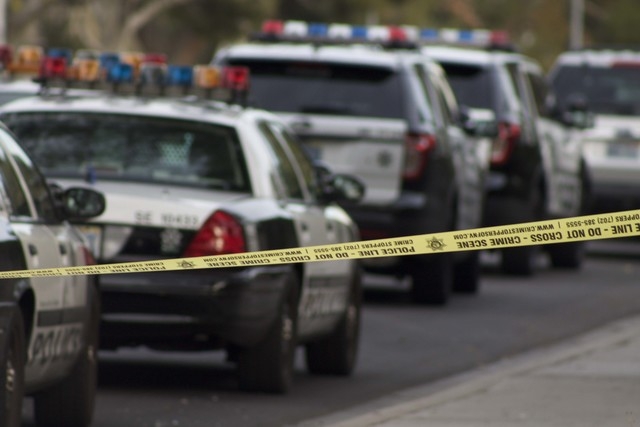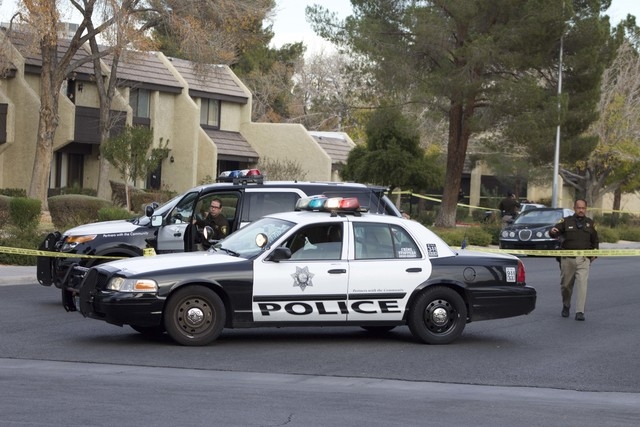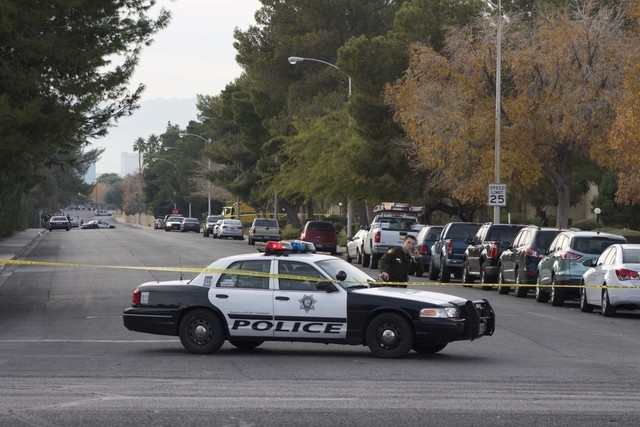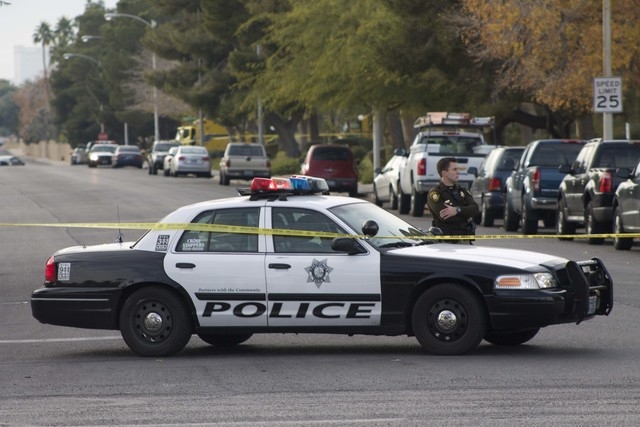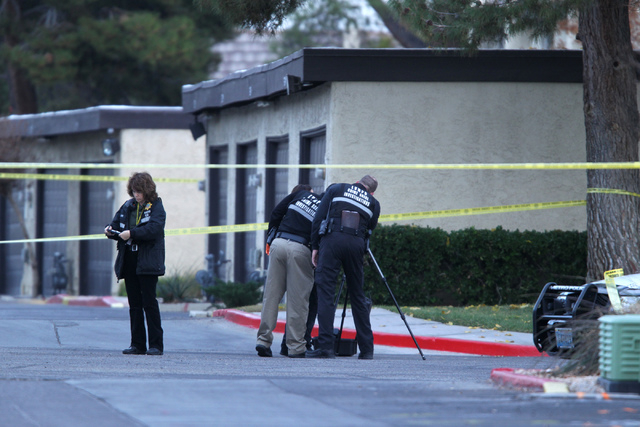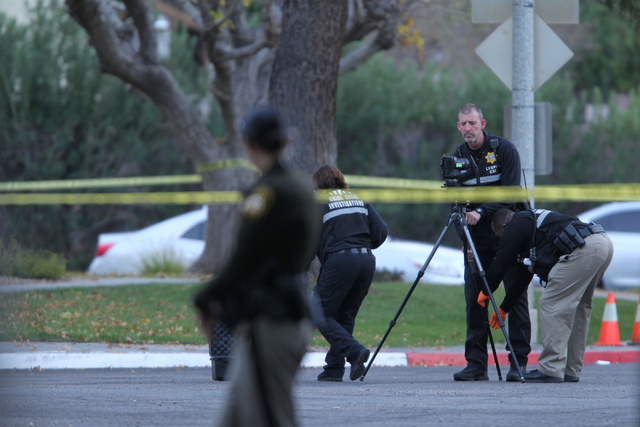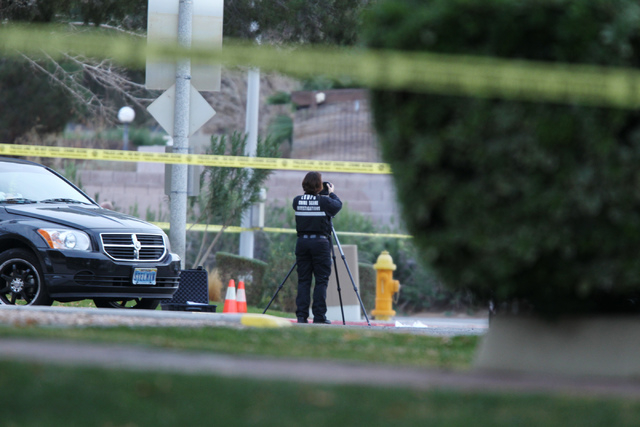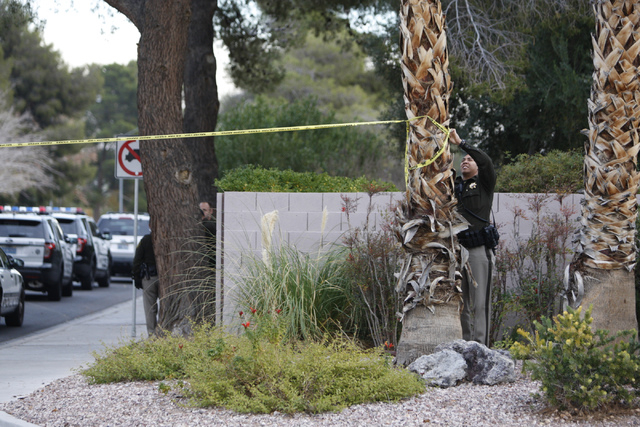 A knife-wielding man shot by police earlier this month had twice been referred to mental health services after recent domestic violence disturbances, Las Vegas police said.
Metro Undersheriff Kevin McMahill gave a briefing Monday afternoon about the December 21 incident, in which Paul Herron, 46, attacked his father in their condominium with two 10-inch butcher knives, police have said.
Herron has a criminal history dating back to 1989 in Nevada, California and Arizona, most related to drugs and alcohol abuse, McMahill said. Herron was involved in another domestic violence case in Nevada in 2009, but McMahill did not have information about that case.
More recently, police have been called twice to the east-valley home for domestic violence-related incidents involving Herron.
On July 7, police were called to the condo complex to find Herron running around naked and trying to get into vehicles around the complex. He was yelling that people were trying to kill him, McMahill said. He was sent for a mandatory observation, called a legal 2000.
"We take the individual and they go to an emergency room for mental health evaluation," McMahill said
On November 27, Herron's mom called police after Herron started throwing things around the home and threatened to commit suicide. Herron's mother told police he mixed his antideppressants with alcohol.
Herron was again sent to Desert Springs Hospital for an evaluation, McMahill said.
Then on December 21, Herron was drunk and again throwing things around the apartment. He cut himself across his chest before he lunged at his father, McMahill said.
He had several self inflicted stab wounds, including three cuts on his chest and one on his left forearm,

"Part of the remaingin investigation is to look into exactly what happened in those legal 200os and follow up and see what happened throughout that process with the mental health system," McMahill said.

Officer James Downing, 30, arrived at the scene about 2:30 p.m. and confronted Herron on a front lawn of the condo complex in the 3200 block of Liahona Way, near East Harmon Avenue and South Mojave Road.

"Just kill me, just shoot me," Herron yelled at police, police have said.

Herron was still holding a knife in each hand and ignored orders to drop them, police have said. McMahill played a brief recording in which Downing yells at Herron multiple times to drop the knives.

When he was within 5 yards of Downing, Metro said, the officer opened fire on the 5 foot, 10 inch tall man.

Herron was shot twice in the chest and once each in the arm and thigh. Officers disarmed him, put handcuffs on him and called for an ambulance.

Herron was taken to Sunrise Hospital and Medical Center. McMahill said Herron is expected to survive and remains in the hospital.

He is facing three charges, including felony assault with a deadly weapon against a person older than 60 and two counts of felony assault with a deadly weapon against a police officer.

Downing has been with Metro since January 2007 and is assigned to the southeast area command center's patrol division.

He has been placed on routine paid administrative leave pending the outcome of a review of the shooting.

It was the 16th officer-involved shooting in Metro's jurisdiction this year.

This is a developing story. Check back for updates.

Contact Wesley Juhl at wjuhl@reviewjournal.com and 702-383-0391. Find him on Twitter: @WesJuhl