Police: Man shot by Metro cop was armed, running away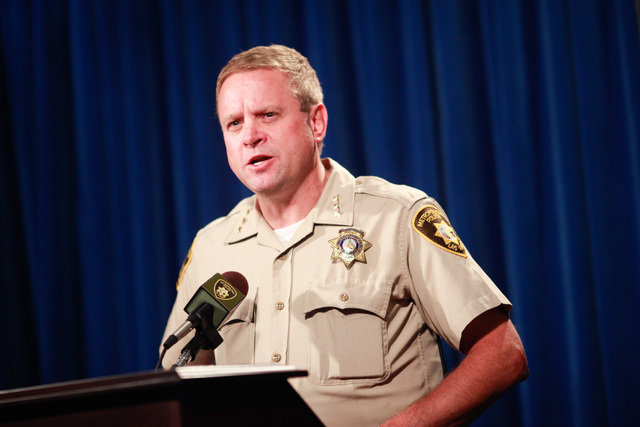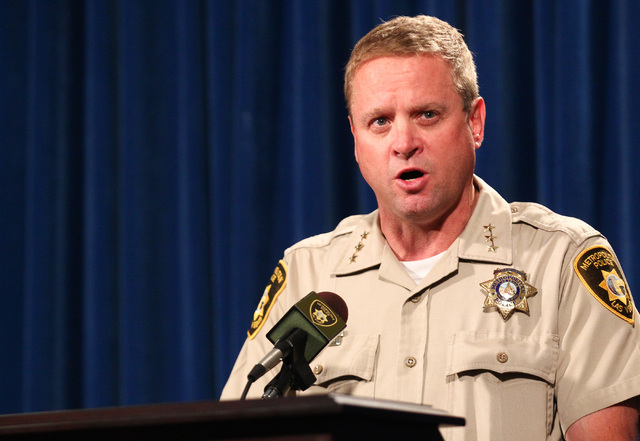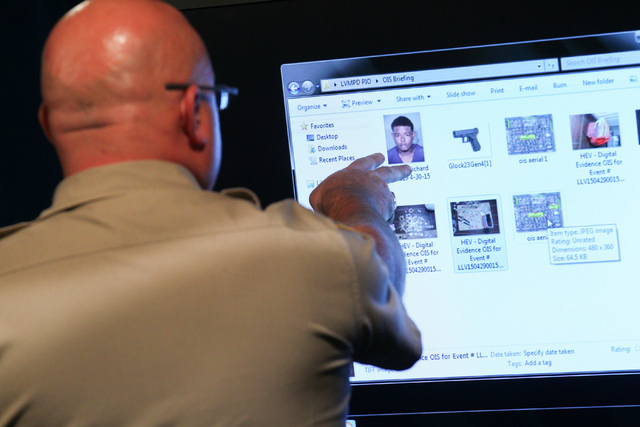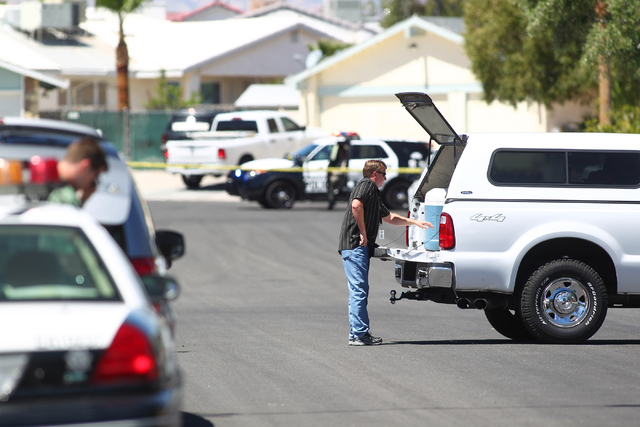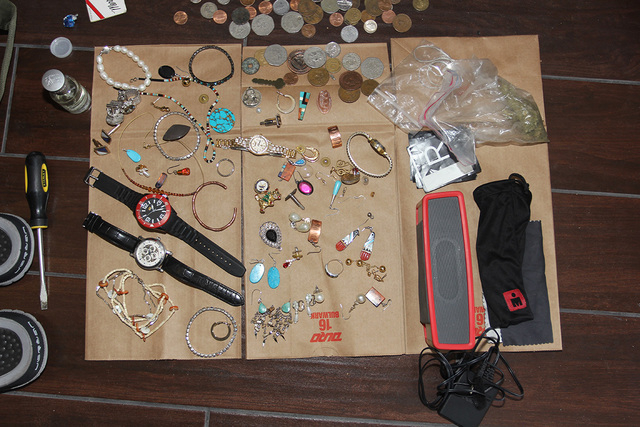 A man shot by a Las Vegas police officer this past week during a burglary investigation was running away from the officer and was armed with an unloaded pistol when the cop fired, Metro said Tuesday.
Metro Undersheriff Kevin McMahill said during a press conference that Richard F. Powell III had a loaded magazine in his backpack but told police he only planned on using the gun to scare homeowners.
Powell, 18, planned on tricking the officer into thinking he lived at the house in the 6300 block of Bluejay Way, near the intersection of Oakey and Jones boulevards. It's just south of Bonanza High School and College of Southern Nevada.
But the gun and and purple latex gloves Powell was wearing made police think otherwise, McMahill said.
Last Wednesday police received a call saying someone was breaking into a neighbor's home. K-9 officer Thomas Moore arrived about 30 minutes later and approached the house.
Moore checked the side door of the house before going back to the front. As he approached, Powell opened the door wearing the gloves and holding the pistol.
Moore, 50, drew his pistol and "gave commands" to Powell, but Powell instead tried to shut the door on the officer.
The officer stuck his hand and foot between the door and the frame then pushed the door open and was face-to-face with Powell for a split-second.
Powell tried to flee, but didn't make it to the kitchen before the officer shot him.
"Powell turned to run deeper into the residence still holding the gun," McMahill said. "Officer Moore fired once striking Powell in the lower back, right hip area."
Powell threw the gun after he was hit, McMahill said. He told police he bought the gun, which has not been reported stolen and is not registered, for $50 on the street and only planned on using it for intimidation.
Powell immediately began complying with the officer's commands and he was taken to University Medical Center where he was treated and released the same night, McMahill said. He was then taken to Clark County Detention Center and booked on one count of burglary with a firearm.
Police confiscated watches, a cellphone and jewelry from Powell's backpack, McMahill said. They believe he stole them from the house where he was shot and other homes.
Police said Powell has fully cooperated with them during the investigation and even apologized for the incident.
This is Metro's 3rd police shooting this year. Metro's force investigation team is currently investigating the officer's use of force in this case. Their findings will be forwarded to the Clark County District Attorney for review.
The Las Vegas police critical incident review team is conducting a review focusing on policy, tactics and training as it relates to the use of force in this incident, police said.
Anyone with any information regarding this incident can contact the Force Investigation Section at 702-828-8452. Anyone who may recognize property in the attached photo can contact the Metro's Enterprise Area Command property crimes section at 702-828-4809. To remain anonymous, contact Crime Stoppers by phone at 702-385-5555, or on the internet at www.crimestoppersofnv.com.
Wesley Juhl contributed to this report. Contact reporter Colton Lochhead at clochhead@reviewjournal.com or 702-383-4638. Find him on Twitter: @ColtonLochhead.