Police shoot man who came at them with knives
December 21, 2014 - 7:49 pm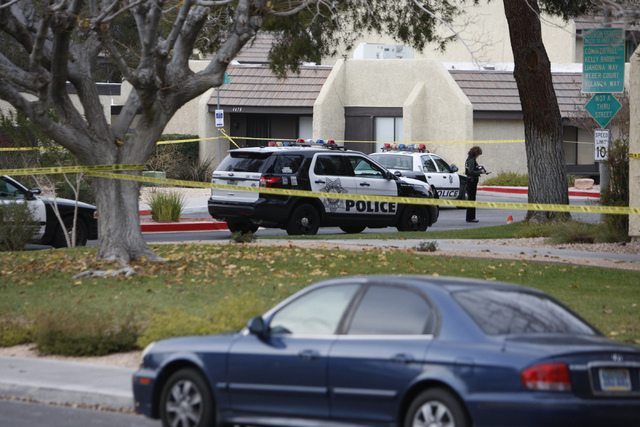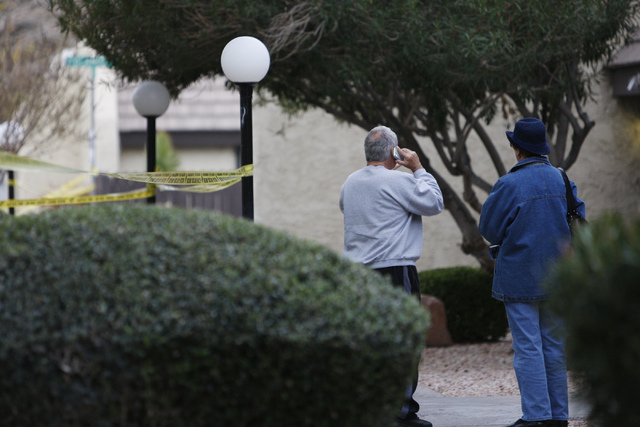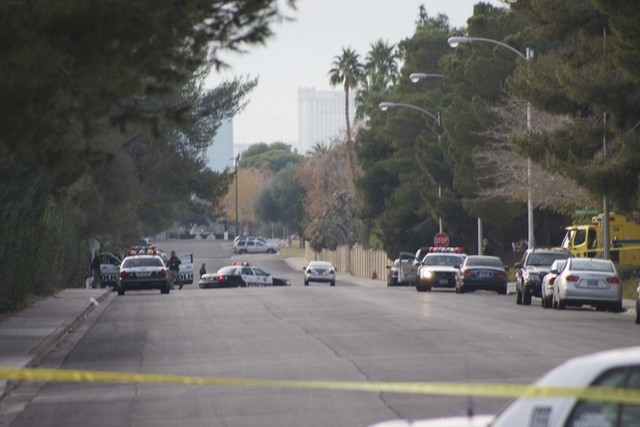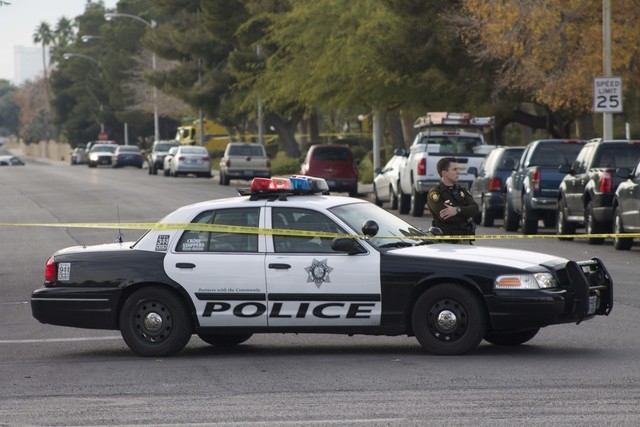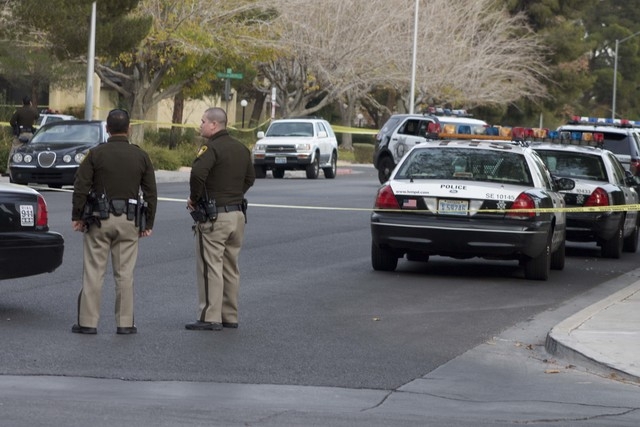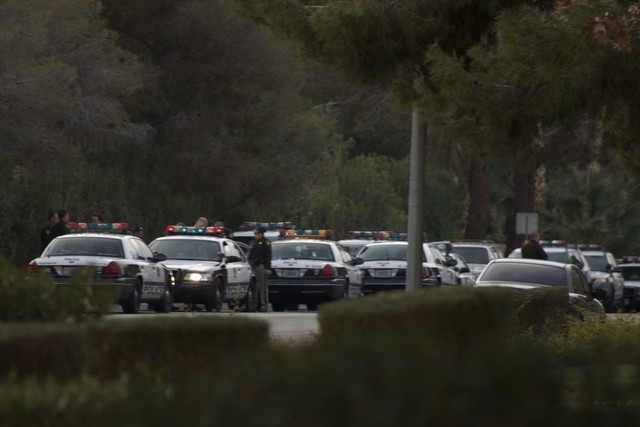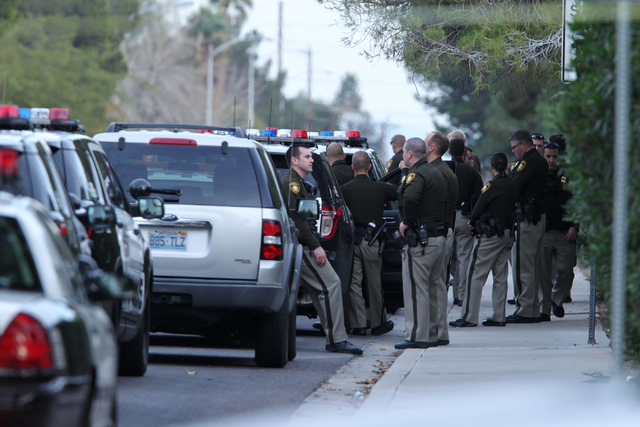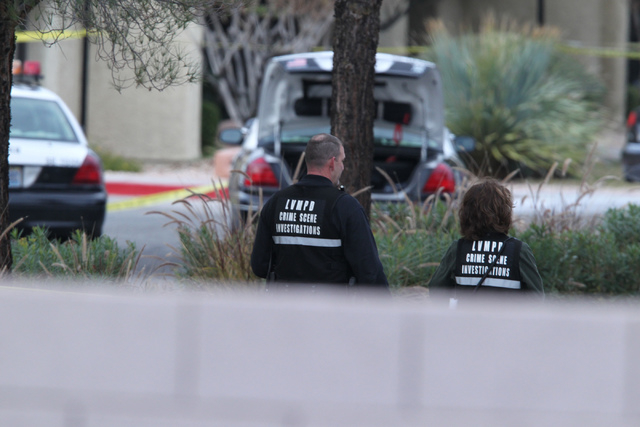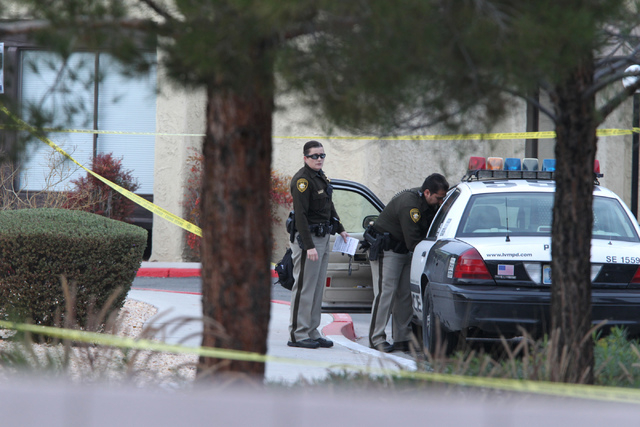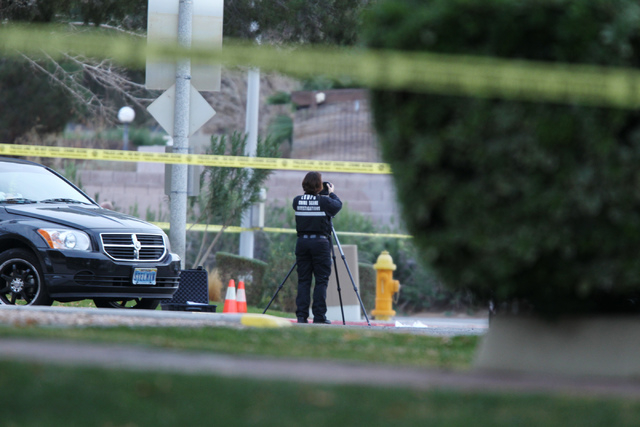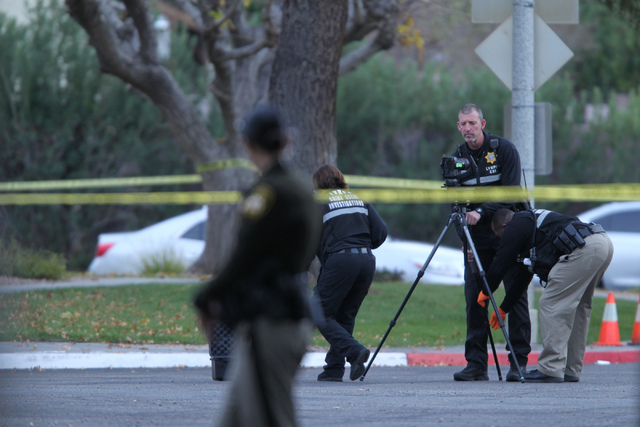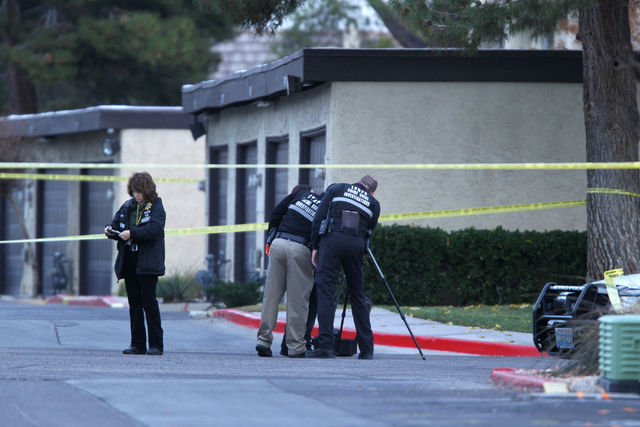 Las Vegas police fired on a knife-wielding man in an east valley condo complex Sunday afternoon.
The man was undergoing surgery at Sunrise Hospital and Medical Center when Las Vegas police released details of the incident about 6 p.m.
Officers responded to an altercation between a father and son in the 3200 block of Liahona Way, near East Harmon Avenue and South Mojave Road about 2:30 p.m., Las Vegas police Sgt. John Sheahan said.
Authorities said the father, 72, called police after his son grabbed a couple of large butcher knives and threatened to kill him during an argument.
Officers confronted the man on the front lawn. The 46-year-old ignored officers' instructions to put the knives down and advanced on the officers, Sheahan said.
The man raised the knives over his head as he approached, and an officer fired several shots at him from about 10 feet away, Sheahan said.
"On at least three different occasions during this assault, the officers attempted to tell the man to put the knives down," Sheahan said. "However he would not drop the knives."
Sheahan said it was not the first time police had been called to that residence, and police were still investigating.
Sheahan said the man was agitated, but he did not say whether the man had any known mental illnesses or problems with substance abuse.
"I think as the days go on here and we develop a profile of this person based on our previous encounters with him, we're going to have a better idea of being able to tell you exactly what the situation was with this person," Sheahan said.
Only one officer fired at the man, but several others witnessed the event, Sheahan said. None of the officers was injured.
The identity of the officer who shot the man will be released after 48 hours, according to Metro policy.
It was the 16th officer-involved shooting in Metro's jurisdiction this year.
Review-Journal writer Kristen DeSilva contributed to the story. Contact reporter Wesley Juhl at wjuhl@reviewjournal.com and 702-383-0391. Find him on Twitter: @WesJuhl. Contact Ricardo Torres at rtorres@reviewjournal.com and 702-383-0381. Find him on Twitter: @rickytwrites
DEADLY FORCE
Read the Review-Journal's award-winning series on police use of deadly force.