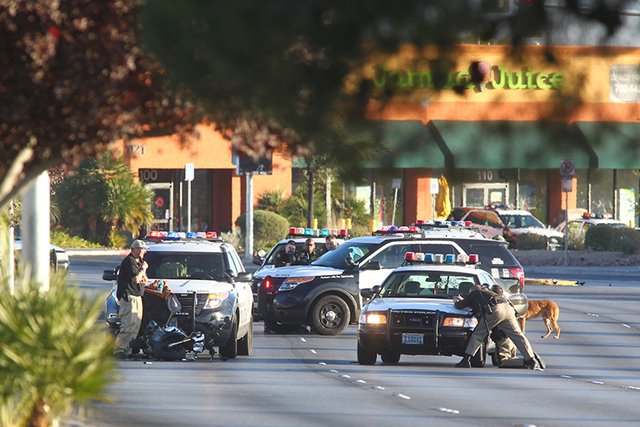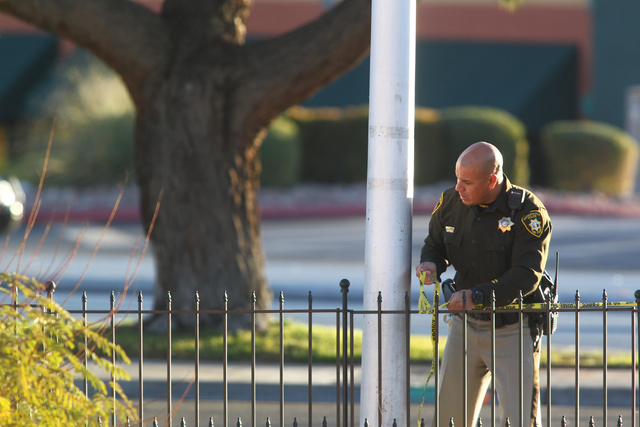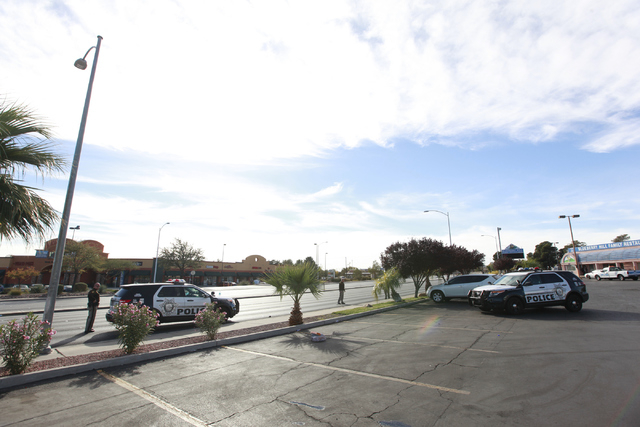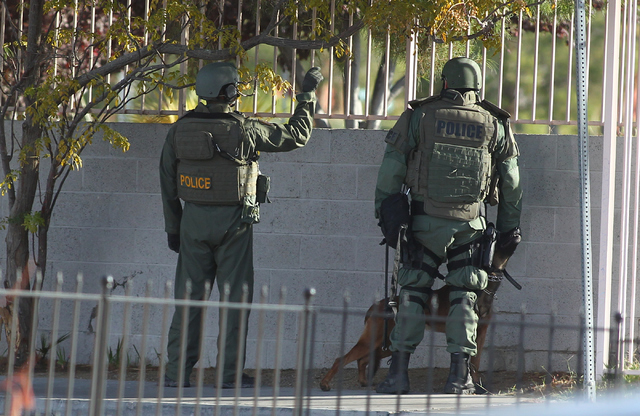 A man on a moped put a pistol under his chin and threatened to shoot himself after police pulled him over just as dawn broke Monday, a solitary action that led to inconveniences for many others.
Officers stopped him on Decatur Boulevard between Oakey and Charleston boulevards about 6:15 a.m. after they said he committed a traffic violation, according to Las Vegas police spokesman Larry Hadfield.
Metro quickly evacuated the few nearby businesses open at the time, including the Blueberry Hill diner, and blocked off several others in the vicinity. Many of those who worked in the taped-off businesses gathered in a nearby parking lot waiting for the scene to clear so they could start their work days.
Officers and negotiators tried to talk to the man, who has not been identified by police, in hopes of ending the tense standoff without violence.
And police got their wish.
About 9:40 a.m., the man put down the gun and surrendered peacefully, Hadfield said. He was taken into custody, but it was unclear what charges he might face.
Reporter Kimber Laux and photographer Chase Stevens contributed.
Contact Colton Lochhead at clochhead@reviewjournal.com or 702-383-4638. Find her on Twitter: @ColtonLochhead