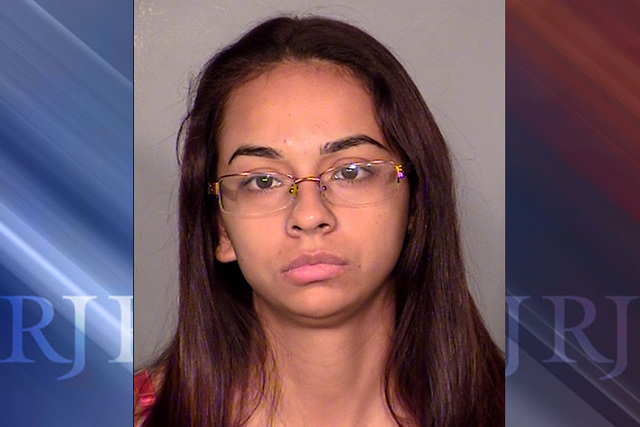 The woman who Nevada Highway Patrol officials said was behind the wheel in a crash that killed a 9-year-old girl has been arrested, police say.
Wendy Carrion, 22, is being held at Clark County Detention Center on felony and misdemeanor charges including involuntary manslaughter, child abuse or neglect, failure to maintain lanes, driving without a license and not restraining a child.
On July 2, Carrion and six children were traveling north on Interstate 15 when she lost control of her SUV and it rolled, NHP said.
Three girls, ages 4, 6 and 9, were thrown from the vehicle onto northbound lanes of the freeway. At least two of them had not been wearing seat belts. One of them, 9-year-old Gabriela Casias, died at University Medical Center.
Carrion and the rest of the children, who were all under the age of 7, were treated at the hospital and released.
Carrion did not have a valid driver's license, according to the Nevada Department of Motor Vehicles. She was convicted in North Las Vegas last year of driving without a license and not properly restraining a child in a vehicle.
The Ford Explorer Carrion drove the day of the crash was not equipped for six child passengers, NHP said.
Contact reporter Annalise Little at alittle@reviewjournal.com or 702-383-0391. Find her on Twitter: @annalisemlittle.