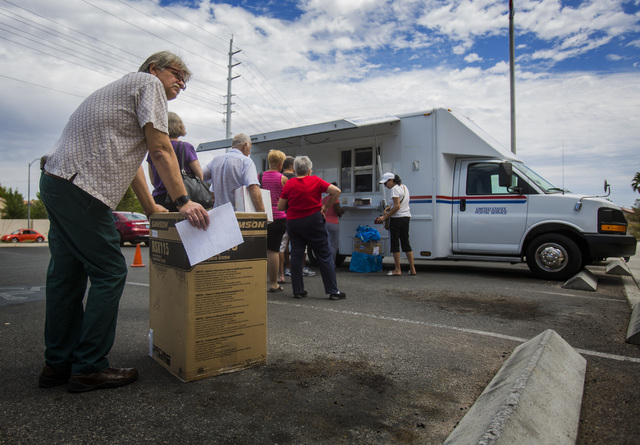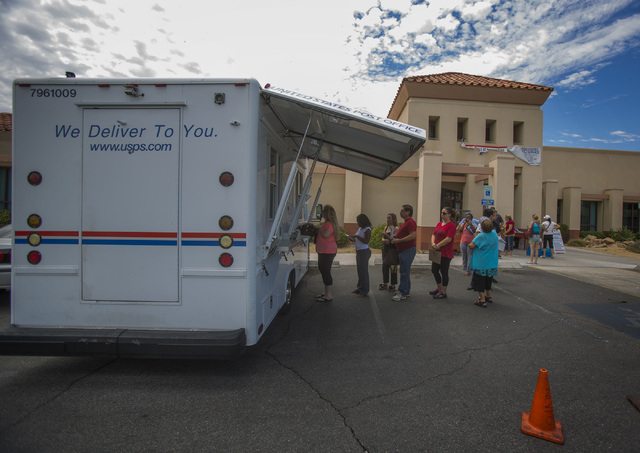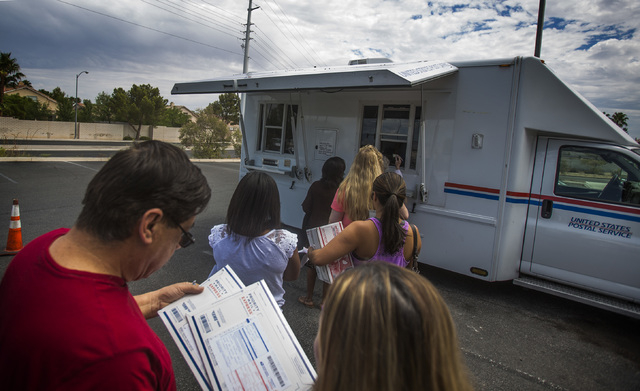 It wasn't the rain that nearly stopped the U.S. Postal Service from delivering mail to parts of Las Vegas on Monday.
It was a fire. In a portable toilet.
But it appears, the post office is as prepared for a portable potty blaze as it is for rain, sleet or snow.
The Postal Service confirmed that Monday's mail delivery was not disrupted by Sunday's portable toilet fire on the roof of its building at 455 East Pebble Road, near Bermuda Road.
No mail was destroyed and Clark County firefighters reported light smoke and water damage inside the building.
A woman who did not want to be identified said she was confused when a friend told her the post office was ablaze. She wondered, "How the hell did the post office catch on fire?"
"Nobody can control that stuff," she said.
The building will remain closed until the damage is fixed, the Postal Service said.
On Monday, people braved the 100-plus degree heat to drop off and pick up mail, which was handed out by post-office clerks in front of the building. Retail transactions were handled by a mobile van in the parking lot. Proper identification is required to pick up post office box mail.
A Fire Department spokesman said the portable toilet was on the roof because of construction work being done.
The cause of the fire remained under investigation.