PRIDE Night Parade glows with hope for equality — PHOTOS
September 18, 2015 - 10:48 pm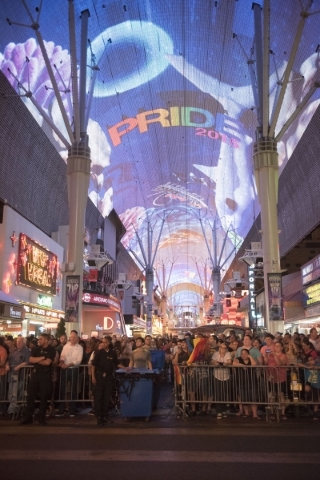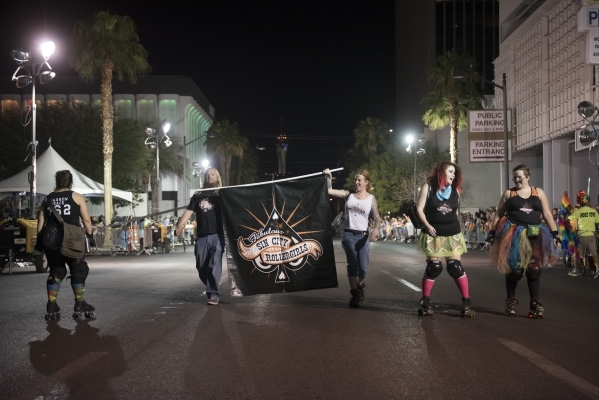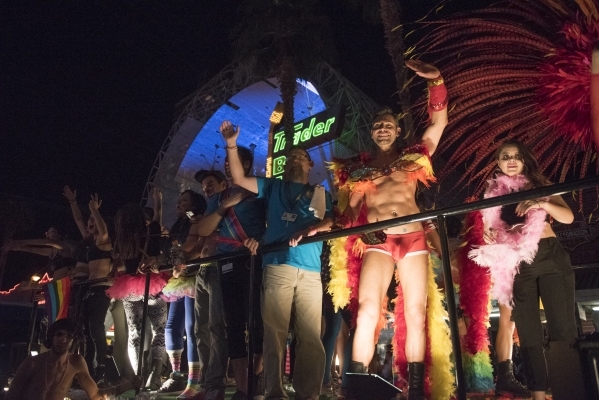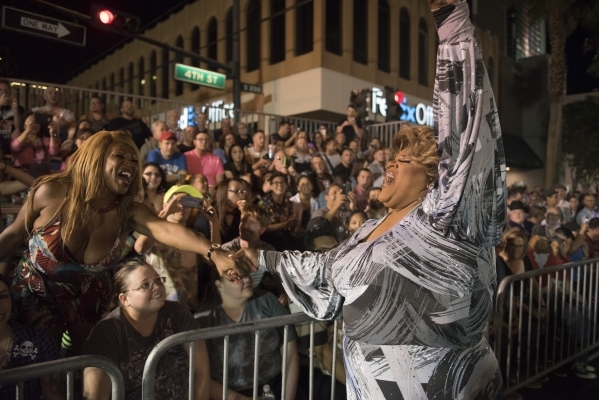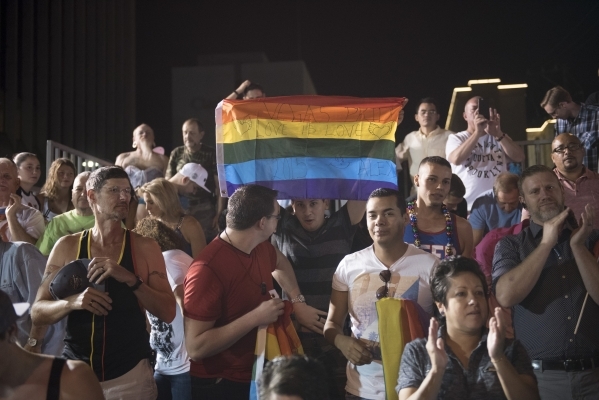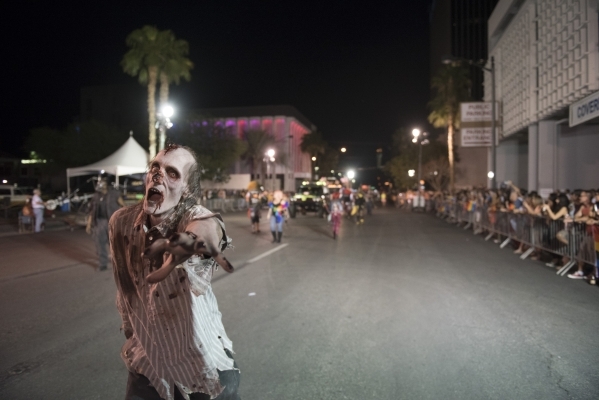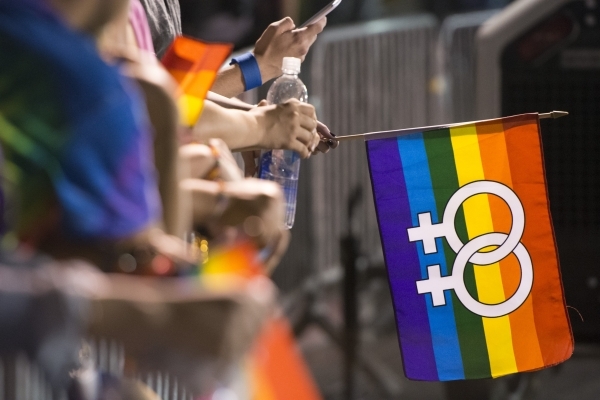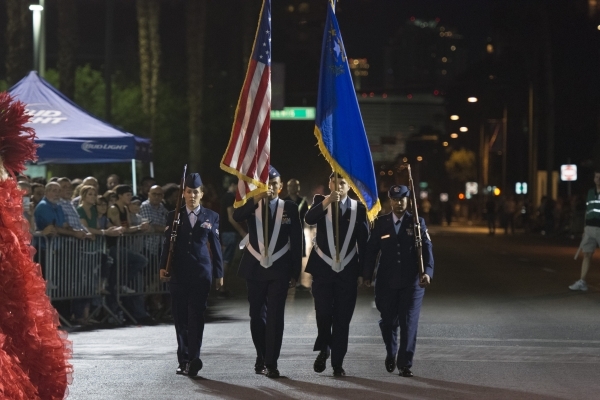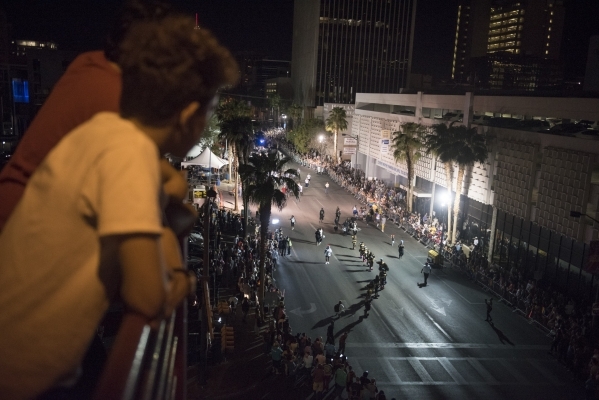 Before the floats started rolling at the PRIDE Night Parade in downtown Las Vegas Friday, organizers of the lesbian, gay, bisexual and transgender event knew the 17th annual celebration would be more special than in previous years.
"There is a lot more excitement out there from the community," said Las Vegas Pride President Jorge Solorio, 28. The credit for that goes to the U.S Supreme Court, which this summer ruled that same-sex couples had a constitutional right to wed.
Motorcycles rumbled soon after "The Star-Spangled Banner" was sung. American flags fluttered next to rainbow banners. The parade corridor, on Fourth Street, from Gass to Stewart avenues, glowed with extra street lighting, multi-color light sticks and glittery outfits worn by spectators and participants.
"Color our World with Pride" was 2015's theme, Solorio said. Some floats showcased music and dancing while Clark County emergency vehicles flashed their lights.
Rithy Khim, 21, cheered, jumped, stretched his arms and waved his rainbow flag, and scarf, which matched his T-shirt. He was there to celebrate equality. "We're all equal and we just want to be treated the same, just like everybody else."
Two of his friends showed up just to support him. Khim said this year's parade is special because of the Supreme Court's decision on same-sex marriage.
Brittney Hinau, who wore her hair loose and red, described herself as being pansexual and echoed Khim. "These are my people," she said, spreading her arms wide. "I'm here for this love, this happiness, the rainbow, the fun." She lauded Nevada's decision to allow same-sex marriage and said the country is changing.
"It's happening. It's going to stay this way," Hinau said. "And this is the world right now."
With the recent court decision, Solorio hoped more people would feel free to be open about their sexuality, without fear. "Even those who might have been scared in the past, now they are willing to be more open and true to themselves."
Thousands of people of all ages smiled and cheered as the floats passed by. The event drew families, couples and singles, many of whom brought their pets.
Hinau's conclusion: "Love will be a good thing. Everyone will be accepted, eventually."
Contact Ricardo Torres at rtorres@reviewjournal.com and 702-383-0381. Find him on Twitter: @rickytwrites