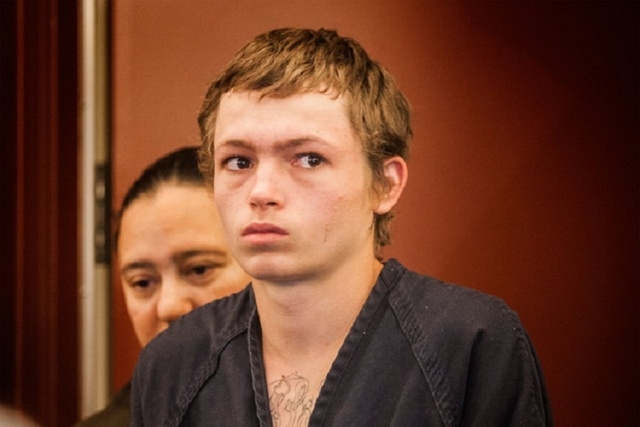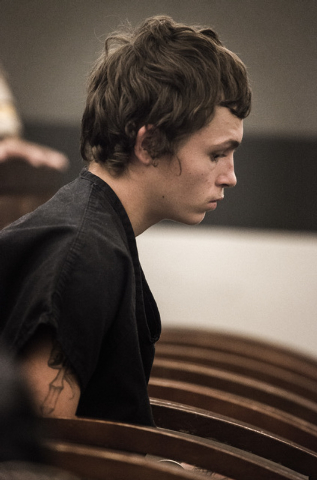 Erich Nowsch, the 19-year-old accused of gunning down 44-year-old Tammy Meyers on Feb. 12, will not face the death penalty, Clark County District Attorney Steve Wolfson said Wednesday.
Prosecutors made the same decision for Derrick Andrews, 26, who was reportedly behind the wheel of a silver Audi that Nowsch, 19, was riding in when Meyers, a 44-year-old mother of four, was shot in the head Feb. 12. She died two days later.
"The death penalty is reserved for the worst of the worst," Wolfson said after a panel of prosecutors met with defense lawyers. "With that in mind, the facts presented in this case do not warrant the death penalty."
Defense lawyers for Nowsch said he had no adult criminal record and had suffered a head injury as an infant.
"It is gratifying to see that reason and proportionality won out and the DA's office recognized that this was not an appropriate case in which to seek the death penalty," said one of Nowsch's attorneys, Conrad Claus.
When told that prosecutors would not seek capital punishment against Andrews, his lawyer Martin Hart said, "Good. They did the right thing."
Andrews and Nowsch have pleaded not guilty to charges of murder, attempted murder, conspiracy to commit murder, and discharge of a firearm from or within a structure or vehicle.
Both are being held at the Clark County Detention Center without bail.
The shootout in front of Meyers' home was initially attributed to "road rage," but a prosecutor said the deadly chain of events started when Meyers saw Andrews' car and mistakenly thought it was one that had bumped her car earlier that night.
Nowsch told police he was in a park across the street from Johnson Junior High School on Feb. 12 when he noticed a green car that seemed to be following him. He thought the car was carrying people who had threatened him and his family.
Nowsch called friends for help, according to police, then climbed into the Audi.
Meyers, who was in a green Buick Park Avenue, came up behind them and followed as they drove away, prosecutor David Stanton said.
Brandon Meyers was with his mother in the Buick at the time, and reported "seeing a bunch of flashes and loud sounds as a gun being shot towards us."
Prosecutors said the shooting might have been a result of mistaken identity. Meyers was teaching her 15-year-old daughter, Kristal Meyers, to drive in the school's parking lot.
After the 50-minute lesson was finished, a man driving a gray sedan swerved around their car, bumped into them, stepped out of his car and threatened to kill them, Kristal Meyers told a grand jury. That person was neither Nowsch nor Andrews, prosecutor David Stanton said.
Tammy Meyers then drove home and called for her son to help look for the man who had threatened her, according to grand jury testimony.
When Meyers spotted Andrews' silver Audi, she believed it was the same car she had encountered earlier and started to follow.
Nowsch was in the passenger seat of Andrews' car with a Ruger .45-caliber handgun.
Meyers ultimately stopped her car in the street outside her home, where she was caught in a hail of 24 shots, and died two days later, Stanton said.
Brandon Meyers returned fire with his own pistol but hit no one.
Contact reporter David Ferrara at dferrara@reviewjournal.com or 702-380-1039. Find him on Twitter: @randompoker
RELATED
Suspected getaway driver in Tammy Meyers death gets lawyer
Nowsch and getaway driver make court appearance in Meyers slaying
Grand jury report tells story about night of Tammy Meyers' death
Erich Nowsch's suspected getaway driver arrested
Family knows man arrested in shooting initially called road rage
Mother of four shot in road-rage incident dies