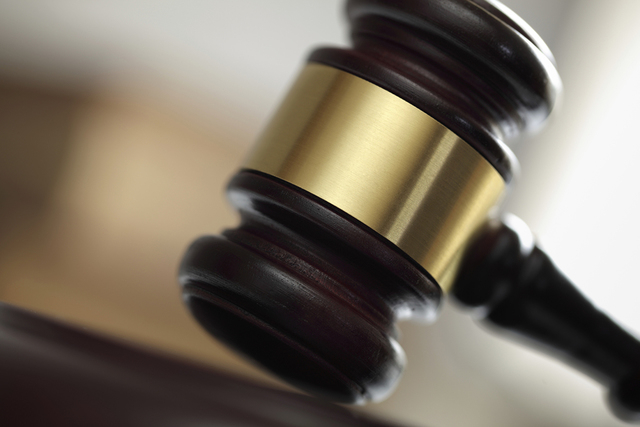 Prosecutors have dropped sexual assault charges against a former owner of a North Las Vegas behavioral health services company after a jury acquitted his business partner of similar charges.
Eddie Wormwood, who ran the now-defunct behavioral health firm Unity Family Services with Marvie Hill, was originally charged with nine counts of sexual assault with a minor in 2012.
His sister, Nia Cruz-Wormwood, said Monday that Wormwood hasn't been able to work since being accused.
"I just want my brother's name to be cleared," Cruz-Wormwood said. "They ruined his life. It's just a hard thing."
Hill was convicted last month of child abuse and lewdness with his adopted son and acquitted of four counts of sexual assault charges relating to his foster son. The charges against Wormwood related to Hill's foster son, who is now an adult.
"Based on that verdict, the state had concerns about meeting its obligation to prove (Wormwood's) guilt beyond a reasonable doubt," prosecutor Michelle Fleck said. "Therefore, we elected not to pursue the case any further."
Wormwood's defense lawyer, David Otto, said Hill's foster son was "completely unbelievable."
"My client was completely innocent of all charges," Otto said. "He never committed any of the crimes charged. And it took too long to dismiss" the case.
The jury found Hill guilty of one count of sexually motivated child abuse, a felony that carries a sentence of up to 20 years in prison, along with 12 counts of open and gross lewdness, a gross misdemeanor, against his adopted son.
Prosecutors alleged that Hill and Wormwood assaulted children between 2005 and 2011.
Fleck said Hill's relationship with the boys was "complex" and lasted into their adulthood.
Hill became a foster parent in 2005 and later earned a license to run a specialized group home where he looked after as many as 15 boys at a time, according to Fleck.
The prosecutor said another boy also made allegations of abuse in 2008 but later recanted.
Last year, Unity Family Services pleaded guilty to felony Medicaid fraud for billing for services that were never given. A judge ordered the owners to pay $900,000 in restitution.
The Clark County Department of Family Services stopped placing children in Hill's home in 2011 after receiving several complaints and Hill violated licensing regulations, Fleck said. All the children were removed from his home after criminal charges were filed.
Contact reporter David Ferrara at dferrara@reviewjournal.com or 702-380-1039. Find him on Twitter: @randompoker