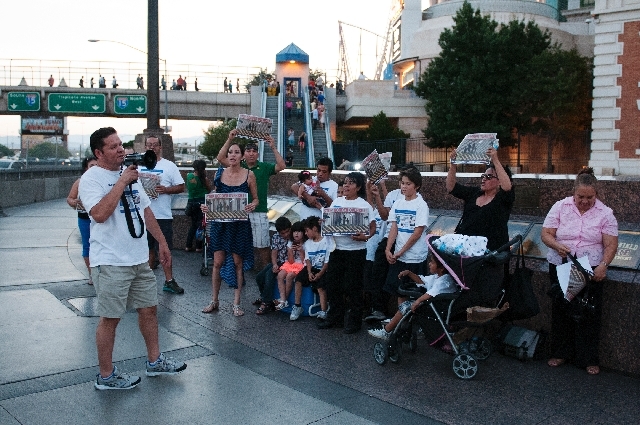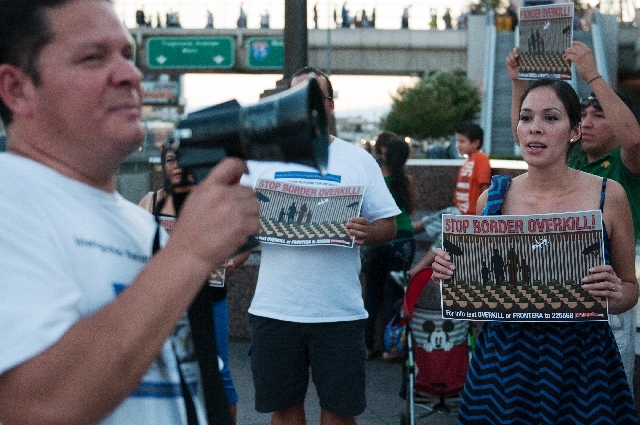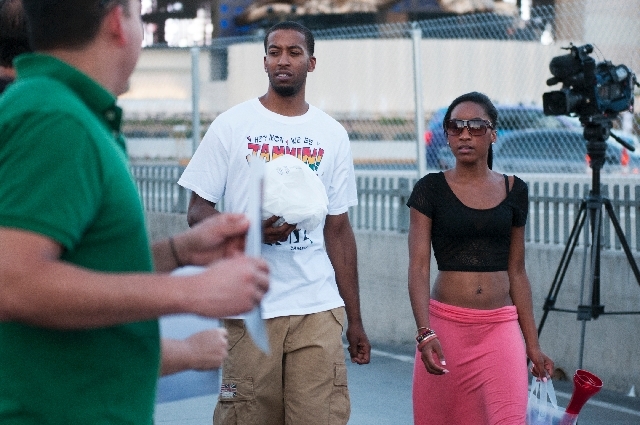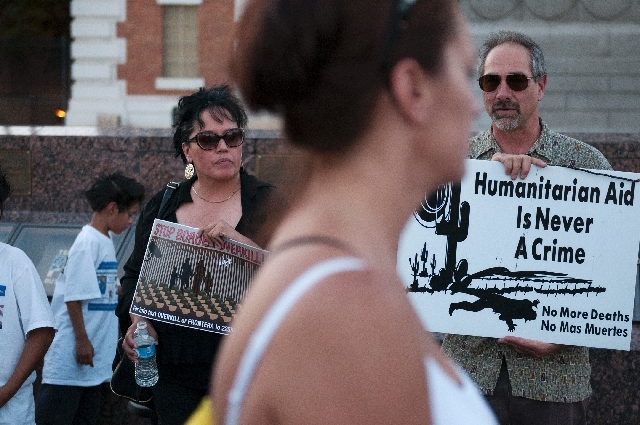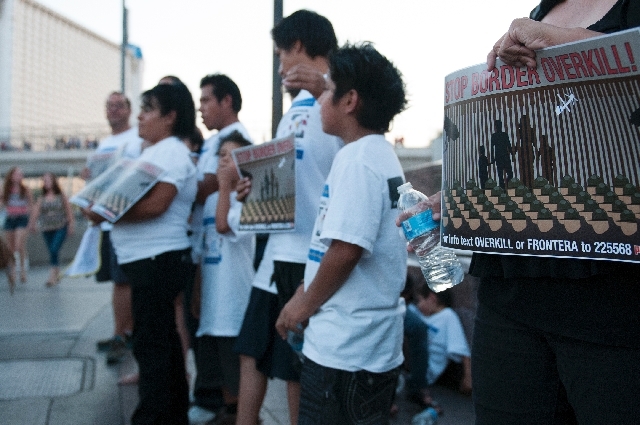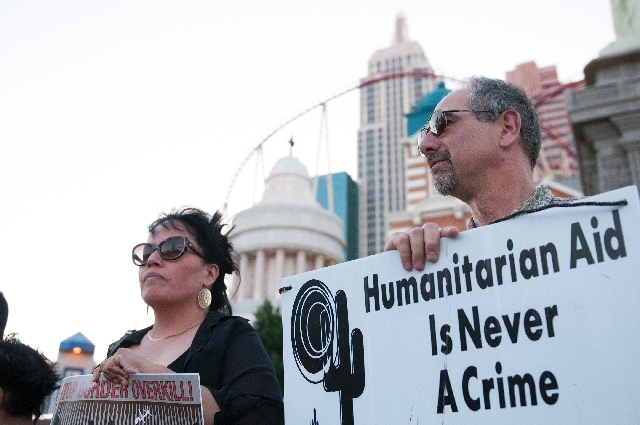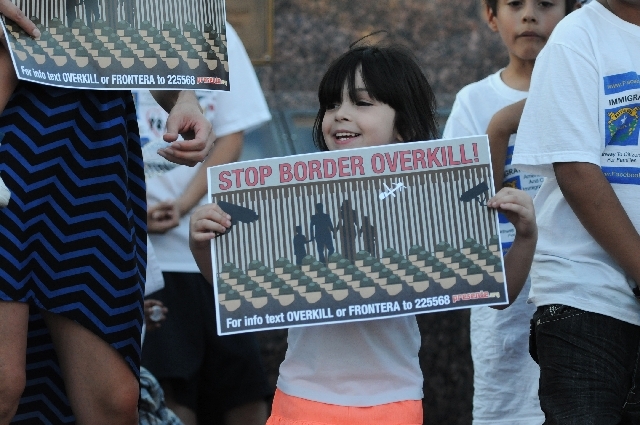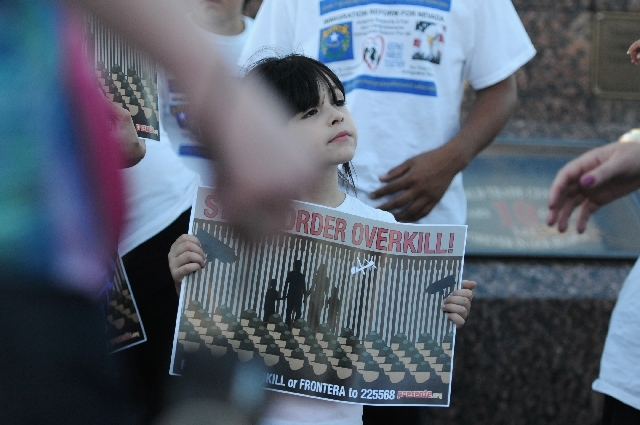 Protesters gathered near the New York-New York on the Las Vegas Strip on Wednesday to demonstrate against what they see as the "militarization" of the U.S.-Mexico border.
Demonstrations were scheduled in Las Vegas, Tucson, San Diego, San Francisco, El Paso and Houston.
Carlos Silva, statewide director of Nevadans for Immigration Reform, said the group opposes the near-doubling of border patrol agents and use of the National Guard to secure the border. It says the proposal will only make life more difficult for the average Latino who lives along the border and travels between the two countries on a daily basis.