Rainbows brighten gloomy day in Las Vegas — PHOTOS
February 22, 2020 - 6:17 pm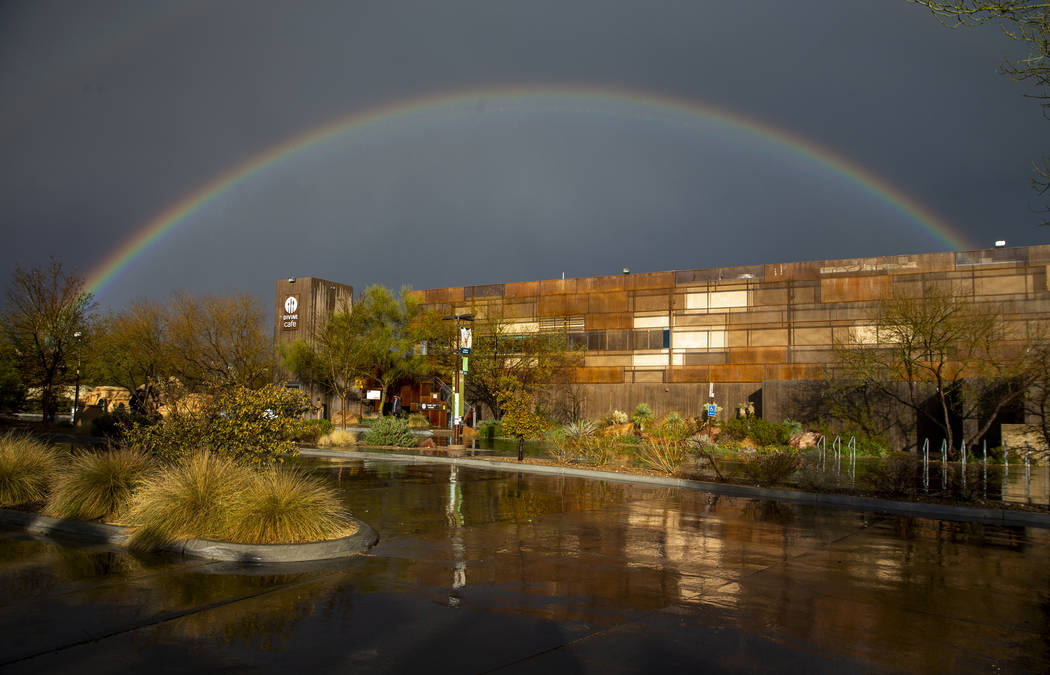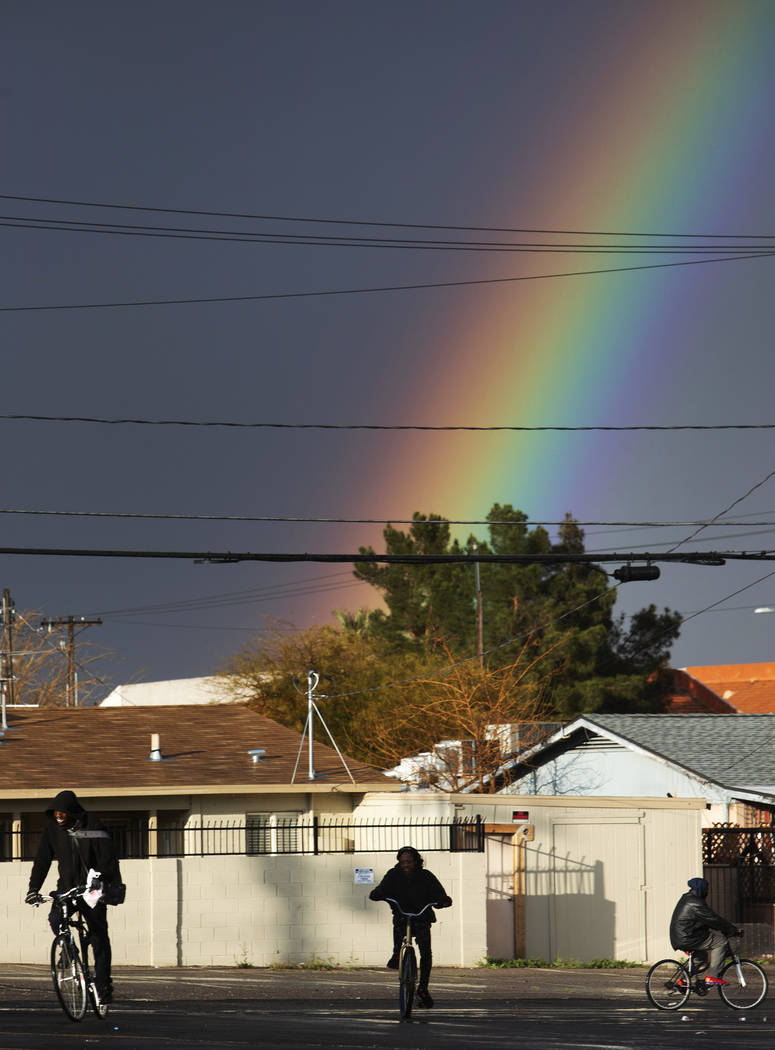 The Las Vegas skies brought us plenty of rain and dark clouds Saturday, but as the saying goes, every dark cloud has a silver lining.
In this case, it was a colorful lining, as multiple rainbows appeared in skies all across the Las Vegas Valley.
Also, the storm caused a rain delay at the Boyd Gaming 300 NASCAR Xfinity race at Las Vegas Motor Speedway.
Check out the photos above, and send us yours at atthescene@reviewjournal.com.