Red Rock Canyon wildfire contained; air quality advisory issued
Updated June 24, 2018 - 8:12 pm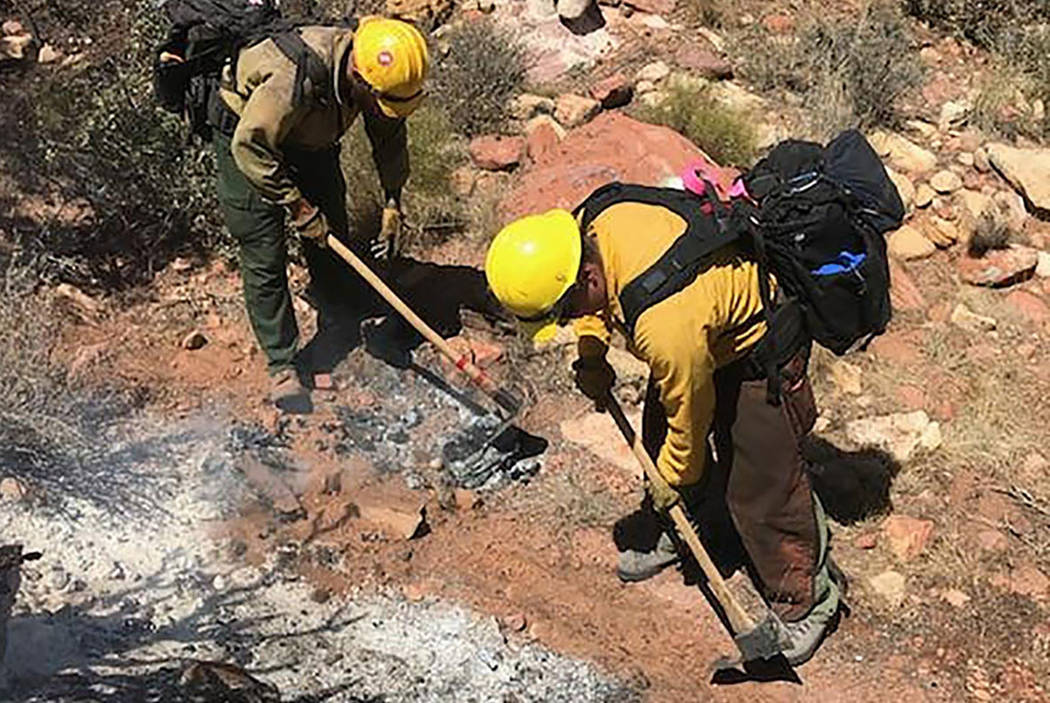 A fire that consumed 20 acres in Red Rock National Conservation Area over the weekend was fully contained Sunday night.
The fire that broke out near the north side of Pine Creek on Friday morning was contained just before 7 p.m. on Sunday, Bureau of Land Management spokeswoman Kirsten Cannon said in an email. The perimeter of the total affected area stretched about 91 acres because of large areas that went unburned, officials have said.
Red Rock's scenic loop was not affected by the blaze, but the Pine Creek parking lot and nearby trails will be closed until Monday. BLM officials will investigate the cause of the fire.
Smoke and potentially elevated levels of ozone from the fire prompted county officials on Sunday to issue an air quality advisory.
According to the Clark County Department of Air Quality website, the levels of smoke and ozone are not currently at levels the department considers "unhealthy for sensitive groups." Higher levels of ozone and smoke can cause issues for young children, elderly people and those with heart and breathing problems, according to officials.
Contact Blake Apgar at bapgar@reviewjournal.com or 702-387-5298. Follow @blakeapgar on Twitter.