Regents vote Jessup as new UNLV president
November 18, 2014 - 9:13 pm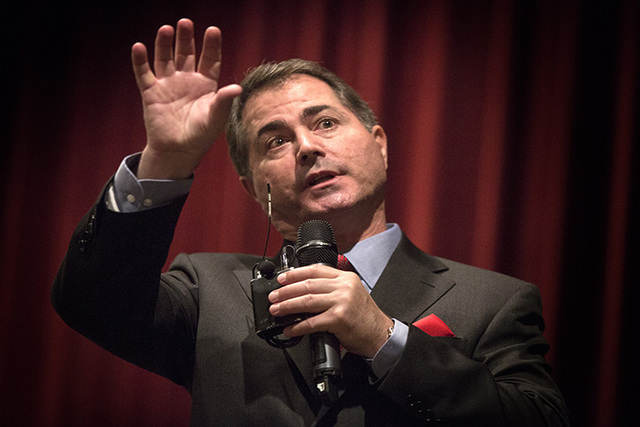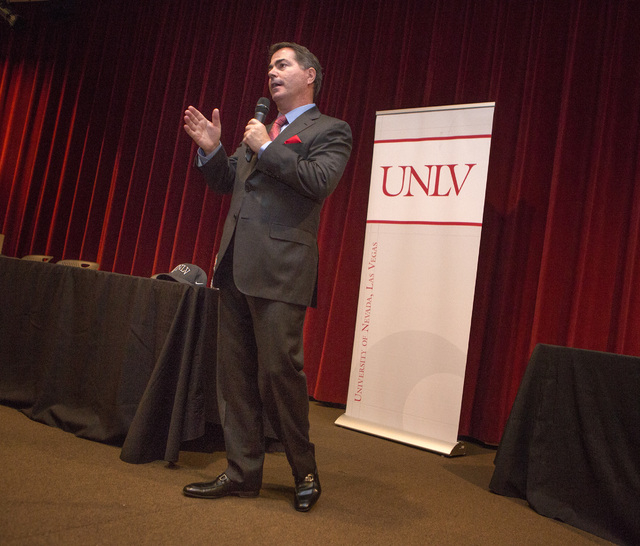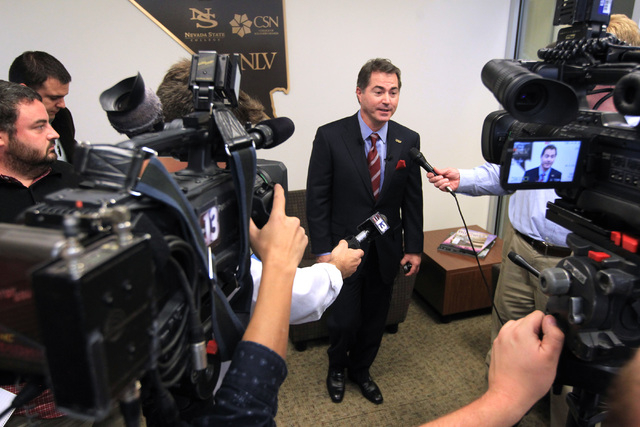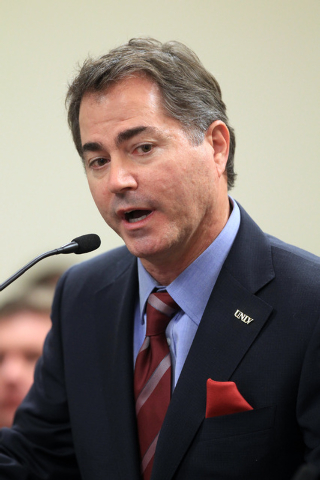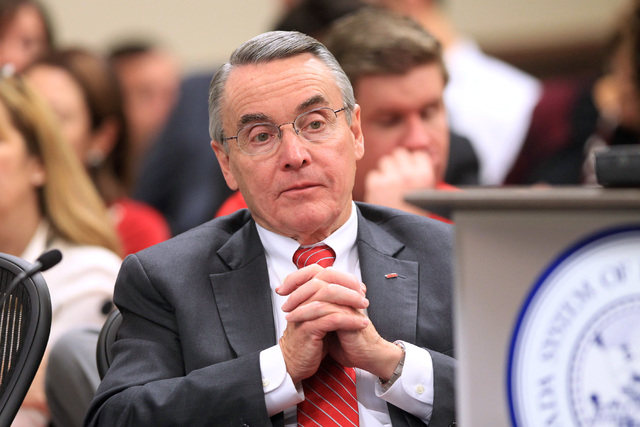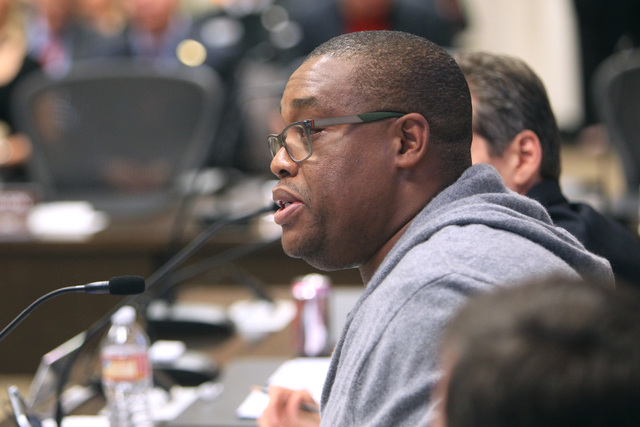 A San Francisco kid with a knack for collegiate fundraising was tapped to lead the University of Nevada, Las Vegas by the state higher education Board of Regents on Tuesday.
University of Arizona's Eller College of Management Dean Len Jessup was expected to sign late Tuesday a regents-approved five-year contract that will make him the highest-paid university president in Nevada at a $525,000 annual salary, plus other benefits.
Jessup, 53, considered by some to be a rising star in higher education, was one of three finalists to interview for the job over the past week and was the candidate recommended by a search committee late Monday.
Twelve regents voted to approve Jessup and the contract. One voted against him.
The vote against Jessup was Regent Cedric Crear, who continued to voice his disappointment that the Arizona dean was chosen over UNLV Provost John White.
Crear questioned the high salary for Jessup, whom Crear considers inexperienced.
"He hasn't overseen an entire institution. How can we pay that much money based on his experience?" Crear said.
The regent called Jessup's hire a huge risk but said, "I hope my trepidations are proven wrong."
Regent Ron Knecht also questioned the amount of the contract and moved to have the contract discussed further by the board, but there was little support from the other regents, and the proposed contract passed.
Nevada System of Higher Education Chancellor Dan Klaich said he did not consider the half-million-dollar salary to be generous, but rather market value.
Klaich added he disagreed with Crear about Jessup's experience and praised the dean for his years of administrative experience at institutions such as the University of Arizona and Washington State University.
"He's got a superb record of scholarship and grantsmanship," Klaich said.
The chancellor added that Jessup was earning more than Nevada college presidents while heading Arizona's business school and that he did not expect Jessup to take a pay cut to take the UNLV job.
Jessup's salary will be about $65,000 more than University of Nevada, Reno President Marc Johnson.
On top of the salary, Jessup's contract also calls for annual benefits including an $8,000 car allowance, an $18,000 housing allowance and a $5,000 host account.
Jessup also is eligible for merit increases if they are funded by the Legislature.
Regent Allison Stephens, who believed White was the better candidate but supported Jessup because he was the search committee's choice, said the elephant in the meeting room was that White is black, which she believed played a "significant role" in the search process.
Stephens said the regents must find ways to address race and diversity so that administrators are chosen to better reflect the state's population.
Jessup, who will be UNLV's 10th president, said that "all things are aligned for great progress" at the university.
As the regents' meeting ended, Jessup, sporting a UNLV lapel pin, was given a standing ovation by those in attendance.
Jessup was all smiles as he stood next to Kristi Staab, who he said has been his significant other for the past three years.
The contract calls for a Jan. 5 start date, and Jessup said he expected to be back in town in a few weeks after arranging to move from Tucson, Ariz., to Las Vegas.
Jessup's challenges include a mandate by higher education leaders to create a medical school and push the university as it strives to earn a Tier 1 ranking as a research university, a prestigious designation from the Carnegie Foundation for the Advancement of Teaching.
The medical school will need immediate attention as UNLV must garner legislative support for the $27 million needed to get the school off the ground.
Gov. Brian Sandoval has voiced his support for a UNLV medical school.
Jessup said his initial goals will be to assemble his leadership team and meet with as many groups as possible to understand what is needed from the university.
"I've got to get out into this community and listen to all of the people of Southern Nevada, whether alum of UNLV or not, and to hear from them what they want from UNLV," he said.
Fundraising also will need immediate attention, he said.
Jessup added he must get a good sense of the university community before he makes any decisions about his leadership team.
The 53-year-old expressed admiration for White, having worked with him during a recent accreditation review at UNLV.
Jessup, who served as dean at Arizona and received his doctorate from the university, also was asked whether he would pull for the Rebels or Wildcats as the schools' men's basketball teams meet Dec. 23 at the Thomas &Mack Center.
Jessup diplomatically skirted the question and said he was looking forward to the clash and the developing rivalry between the two athletic programs.
It has been a year since Neal Smatresk announced he would step down as president of Nevada's largest university to become president of the University of North Texas.
Don Snyder has led the school since the Board of Regents appointed him interim president in February.
During the regents meeting, Snyder was lauded for his service and received a standing ovation for his work.
He choked up as he addressed the board.
"I've been proud to serve. It's been an honor," he said.
After the meeting, Alex Culley, a senior psychology major at UNLV who was an advisory member of the search committee, said that it was a "bright day" at Nevada's largest university and that with so many people dedicated to the school's success, "We can't fail, man."
Contact Francis McCabe at fmccabe@reviewjournal.com or 702-224-5512. Find him on Twitter: @fjmccabe