Review-Journal staff sweeps Nevada Press awards, coverage of slain journalist honored
Updated September 23, 2023 - 9:04 am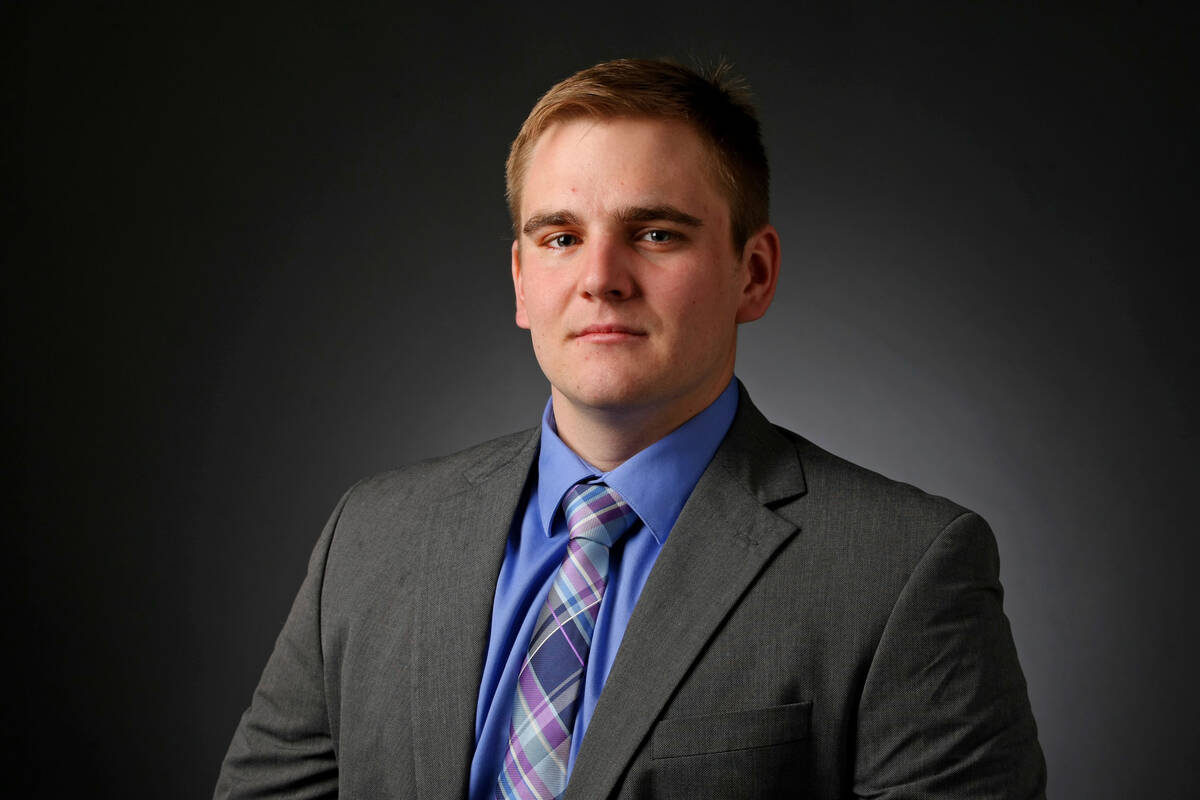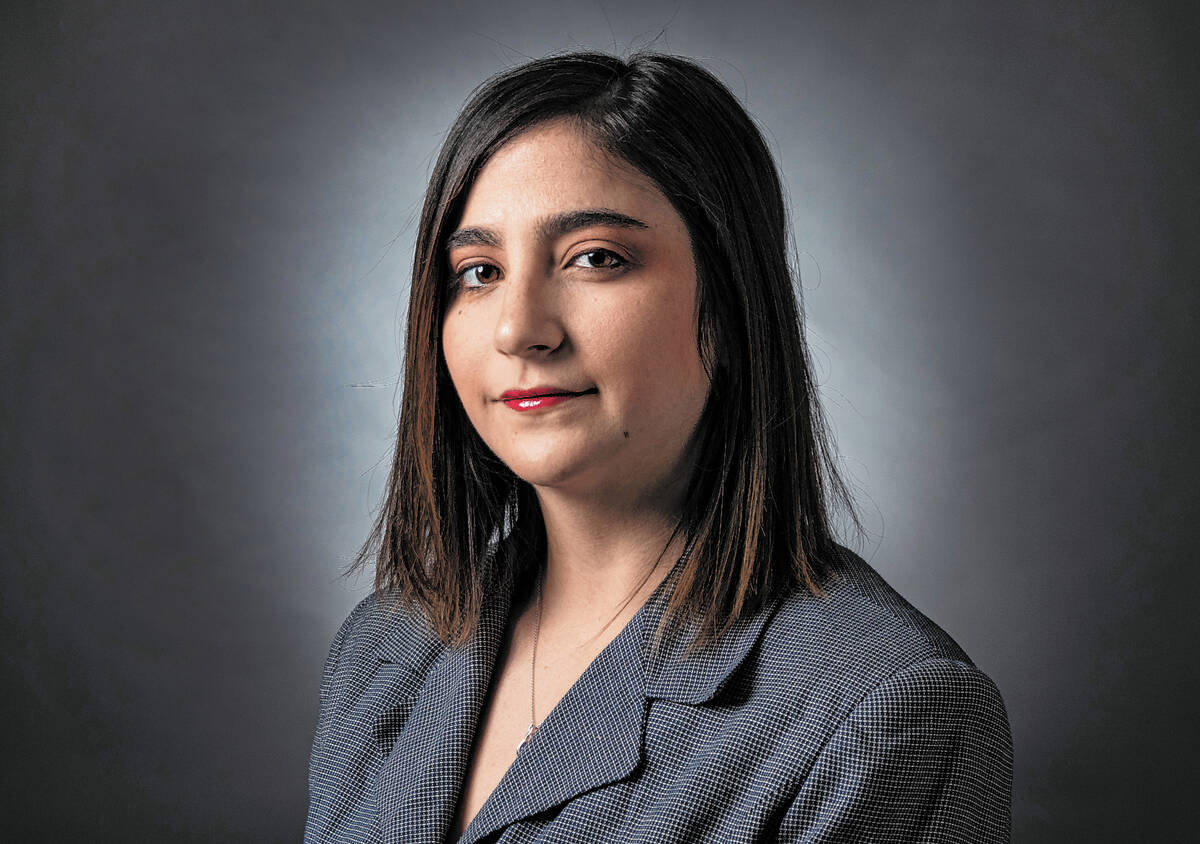 The Las Vegas Review-Journal swept this year's Nevada Press Foundation Awards, including a first place award for general online excellence.
Overall, the newspaper clinched 61 awards — the most awards of any news organization in the state — in the state's top contest honoring digital and print journalism.
Both the Review-Journal and its magazine, which received five awards, won first place for general online excellence.
"Thanks to North Dakota journalists for judging the contest and for recognizing the Review-Journal and RJ magazine as having the best websites in their divisions," Executive Editor Glenn Cook said. "Being recognized as the best news organization in your class is the top honor, and that's what we shoot for every day all year."
The Review-Journal's coverage of slain investigative reporter Jeff German's murder received recognition in multiple categories, including first-place awards in breaking news reporting, investigative story, news obituary and feature writing for how the Review-Journal staff covered the death of their fallen colleague.
Of the breaking news coverage into German's death, the judge said that Review-Journal staff created one of the most thorough breaking news series the judge had seen, all while faced with the unique and tragic task of reporting on one of their own.
"While the circumstances were awful, you did the most powerful thing you could do in telling Jeff German's story," the judge wrote.
From with German's original investigation into reports of a hostile environment inside a county office, to the Review-Journal's tenacious reporting after his death, the investigative story was described by judges as the "gold standard of investigative reporting."
"The work that the newsroom did in response to Jeff's murder was extraordinary," Cook said, "and it was gratifying to see the judges recognize that work across multiple categories, from breaking news to investigations to feature writing to obituary writing."
The newspaper netted 24 first-place, 20 second-place and 17 third-place wins. The awards, which were announced online this year, also honored achievements in advertising.
Community service, freedom of the press wins
Review-Journal staff received the Freedom of the Press award for its efforts to protect German's devices and uphold Nevada's shield law. "Great work," the judge wrote. "Don't let up. You're a tribute to the industry and we need more folks like you fighting this fight."
Michael Scott Davidson, who was formerly an investigative reporter and is now the newspaper's data and watchdog editor, received a first place award in explanatory reporting for his reporting on traffic tickets being reduced, even for serious violations, and the subsequent creation of a taskforce to study the issue.
The judge described Davidson's reporting as solid, with powerful interviews. "It will save lives," they wrote.
The Review-Journal's investigative team — including Davidson, investigations editor Art Kane, investigative reporter Briana Erickson and former investigations intern Teghan Simonton — also won first place for community service for their reporting on dangerous driving in Southern Nevada. The team's reporting, which exposed gaps in traffic enforcement and prosecution, followed the deadliest year on Nevada roadways in over a decade.
Investigative reporter Mary Hynes, who previously covered health, also won first place for political and government reporting for her stories about an Afghan family who fled Kabul for Nevada.
The newspaper also took home a first-place award for special section commemorating of the five year anniversary of the Oct. 1, 2017 Route 91 Harvest festival shooting.
Sweeps in multiple categories
There were multiple categories where Review-Journal staff swept first, second and third place.
Water and environment reporter Colton Lochhead, who previously covered politics, nabbed both first and second place in news enterprise reporting for his stories about what happens when an election denier is in charge of elections and when a controversial pipeline was blocked. Hynes took third place in the same category for her coverage of an OB-GYN accused of sexual misconduct.
Features reporter Jason Bracelin won first place in the entertainment feature story category, with columnist John Katsilometes winning second place and features reporter Christopher Lawrence third.
Katsilometes, the paper's man-about-town, also won first place for local columns, with assistant business editor Rick Velotta and former politics and government editor Steve Sebelius winning second and third place respectively.
In addition to his story about how Review-Journal staff covered the death of German, Bracelin also won first place for sports feature with a story about the infamous 'Bite Fight' between Mike Tyson and Evander Holyfield.
Features editor George Riggle, copy editor Karl Kistner and assistant news editor Elaine Anderson took first, second and third place respectively in the headline writing category.
Visual, editorial teams honored
The newspaper's video staff also won first place for video program or series for its 7@7 program.
Staff photographer Chase Stevens won first place in outstanding visual journalist, with photographer L.E. Baskow winning second.
Photographer and videographer Rachel Aston and Baskow won first place for video of the year, for their work documenting a tribe's concerns over a school it believed had given its members cancer.
"These are the kinds of videos that should make us proud to be journalists," the judge wrote in the comments. "Telling stories that need to be told. The video was compelling and the imagery made me feel like I was there."
Review-Journal editorial writers were also recognized, with Editorial Page Editor John Kerr winning editorial of the year for urging the court to protect press freedoms following German's murder.
Columnist Victor Joecks won first place in editorial writing for columns about German and the Clark County School District.
Sean DeFrank with RJ Magazine won first place in the sports feature category for his story about a minor-league baseball team and the dawn of modern professional sports in Las Vegas.
Cook said he takes a lot of pride in the Review-Journal garnering the most awards.
"I think that's another reflection of the quality of work that we do across all of our sections, and the quality of people that we have in our newsroom," he said.
Contact Jessica Hill at jehill@reviewjournal.com.