RJ reporter, author calls Binion case biggest in Las Vegas history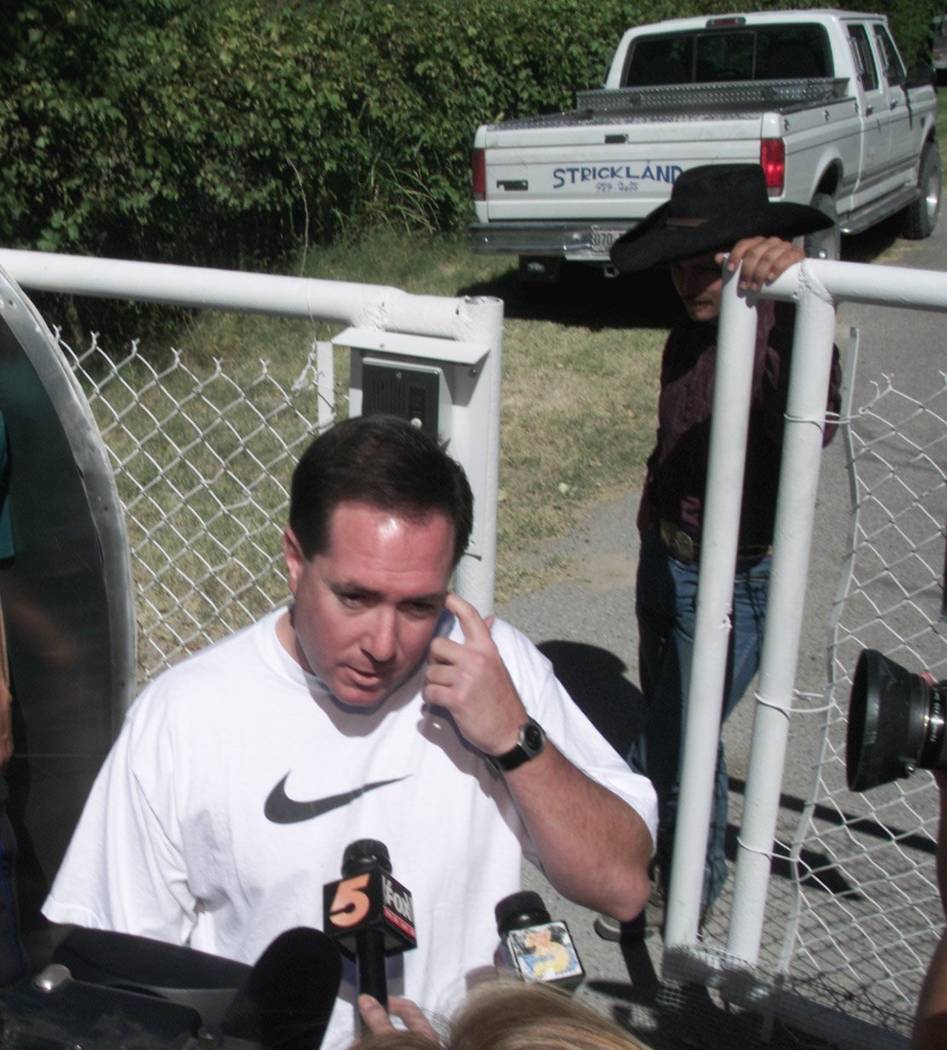 Las Vegas Review-Journal investigative reporter Jeff German wrote definitive works on the death of Ted Binion.
After the body of the legendary casino executive was found on Sept. 17, 1998, German, then a reporter and columnist for the Las Vegas Sun, started digging into whether Binion could have been the victim of foul play.
The Binion family did not believe that he had died of an accidental drug overdose, as a coroner originally ruled, and they hired a private detective to investigate.
Montana contractor Rick Tabish, who had established a relationship with Binion's girlfriend, Sandy Murphy, was arrested while removing Binion's $6 million in silver from an underground vault in Pahrump in the middle of the night, just hours after Binion's death. Tabish had built the vault.
"I spent months interviewing family members and witnesses who cast doubt on the coroner's conclusion and writing stories about their concerns," German said.
He described it as "one of the biggest criminal cases of all time in Las Vegas."
German's chronicling of the case led to his book "Murder in Sin City: The Death of a Las Vegas Casino Boss," which was followed with two e-book chapters after Murphy and Tabish, initially convicted of murder, were retried and acquitted. A Lifetime network movie, "Sex and Lies in Sin City," later was based on the book.
Former Clark County District Attorney David Roger, who prosecuted Tabish and Murphy, praised the veteran reporter's work.
"German hounded me every day. Every day," Roger said. "And he hasn't changed. This guy is relentless."
Contact David Ferrara at dferrara@reviewjournal.com or 702-380-1039. Follow @randompoker on Twitter.