Road closures for Martin Luther King Jr. Day parade
January 15, 2016 - 8:46 am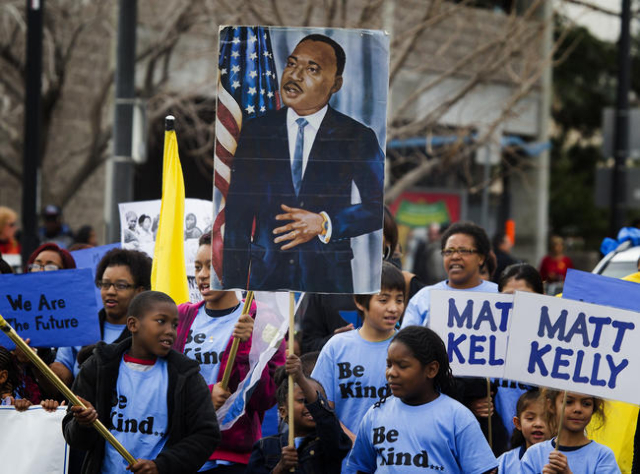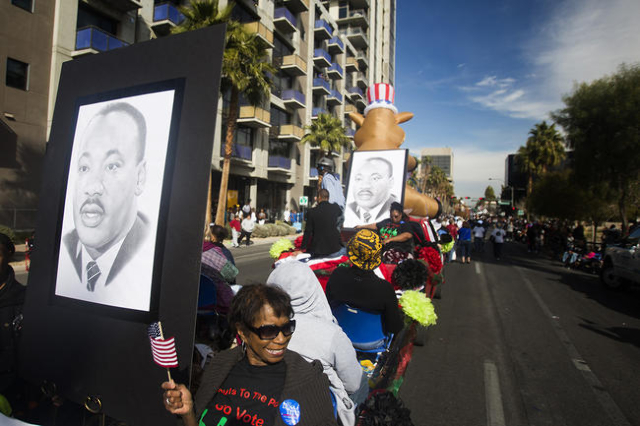 Downtown Las Vegas' traditional parade route will be in use Monday morning for the 34th annual Martin Luther King Jr. Day parade.
Fourth Street will be closed between Gass and Stewart avenues from 6 a.m. to 2 p.m. The parade is scheduled to begin at 10 a.m. and there are more than 100 entries.
The theme for this year's parade is "Living the Dream: The Movement Continues."
Other streets will be closed as parade staging and disbanding areas.
Staging areas are planned at Coolidge, Hoover and Gass avenues, between Fourth Street and Casino Center Boulevard; on Fourth Street, between Charleston and Las Vegas boulevards; and Third Street between Charleston and Garces Avenue.
The parade disbanding area will be on Fourth between Stewart and Casino Center.
The parade route also will include bleachers and a mobile stage at Fourth and Bridger Avenue and Cox Cable Television cameras at Fourth and Clark Avenue.
Because Monday is a legal holiday, street parking will be free. There also are several paid parking lots in the downtown area for people planning to attend the parade.
The parade will be sponsored by MGM Resorts International and Clark County Commissioner Lawrence Weekly will be the event's host.
Parade marshals are Lonie Chaney Sr., Ylonda Dickerson and Arby L. Hambric.
Follow @RickVelotta on Twitter. Contact reporter Richard N. Velotta at rvelotta@reviewjournal.com or 702-477-3893.