Route 91 shooting victims honored with name reading at Healing Garden
Updated October 1, 2023 - 10:42 pm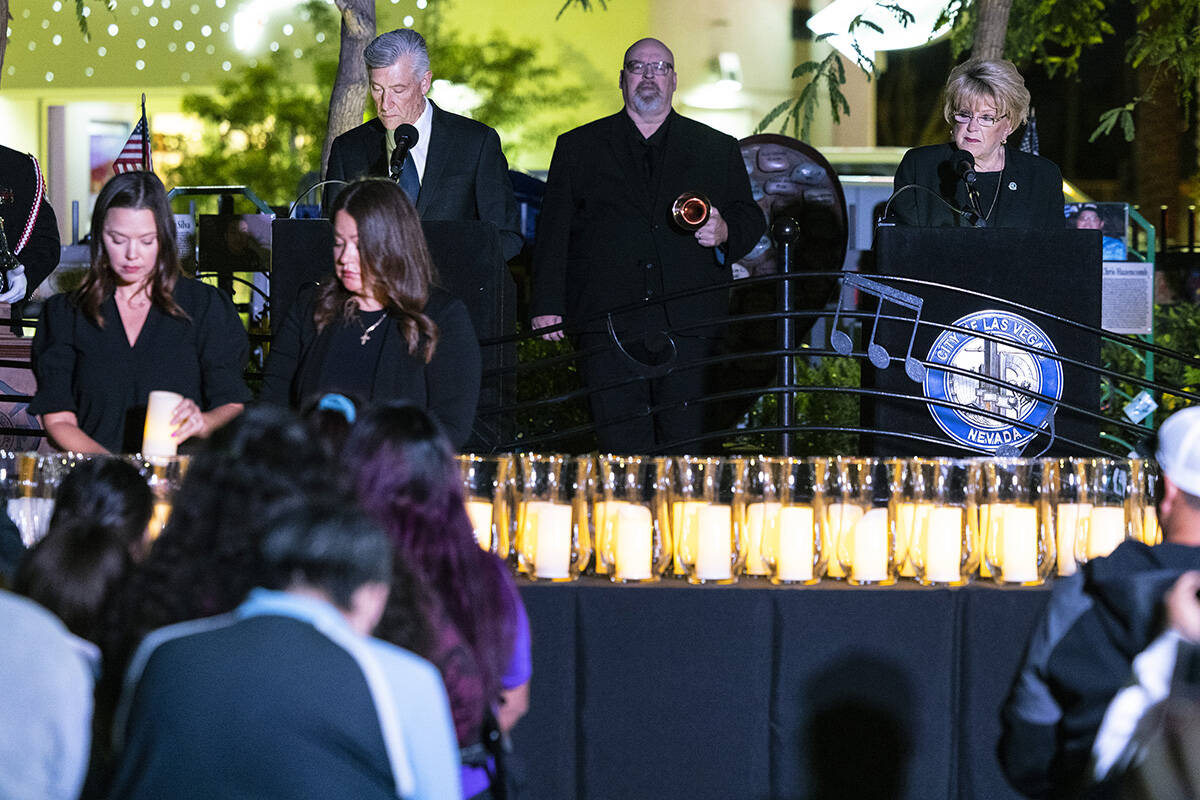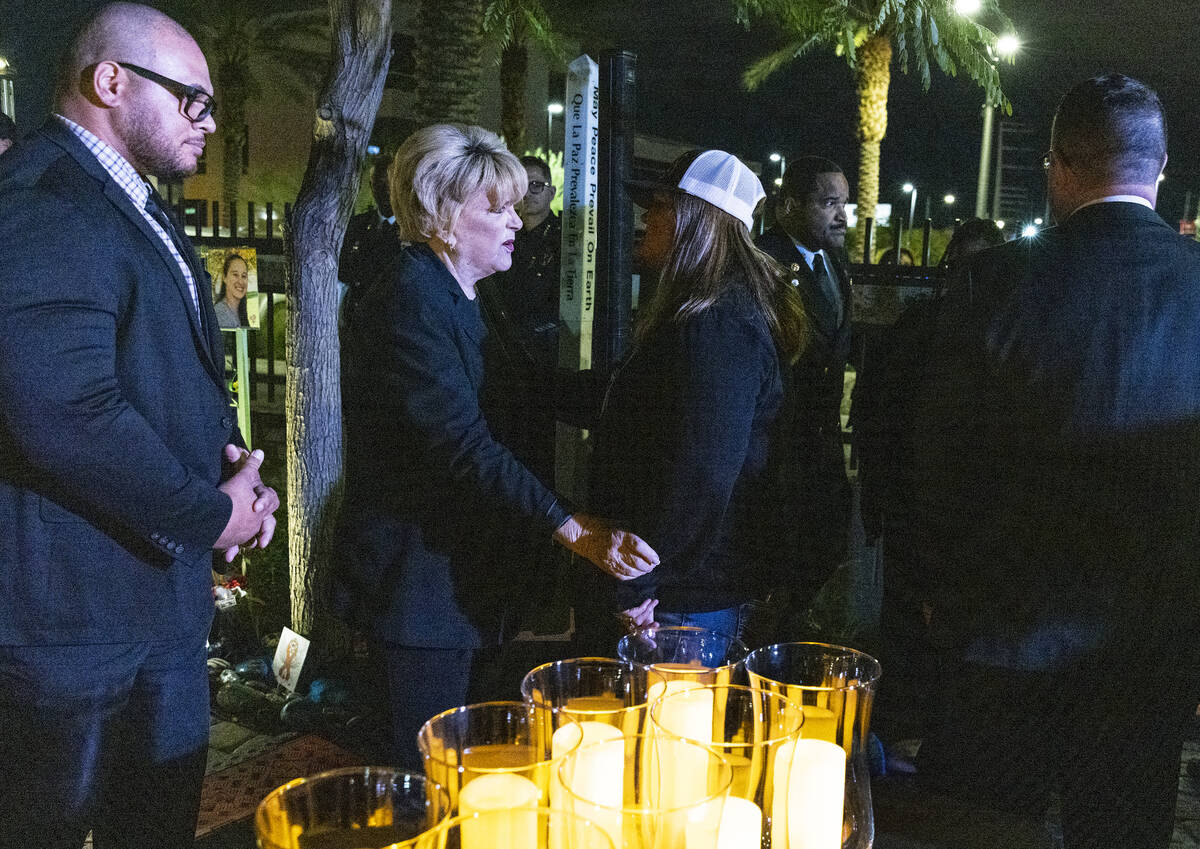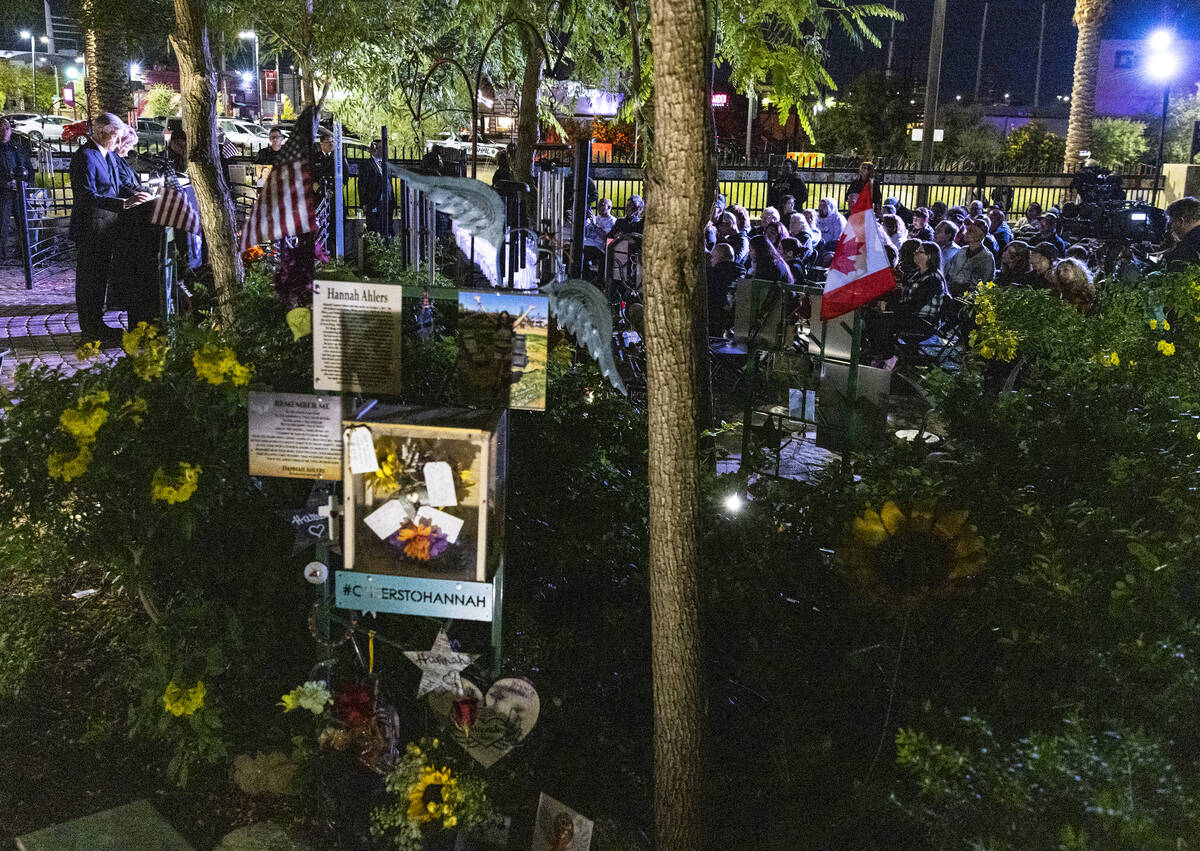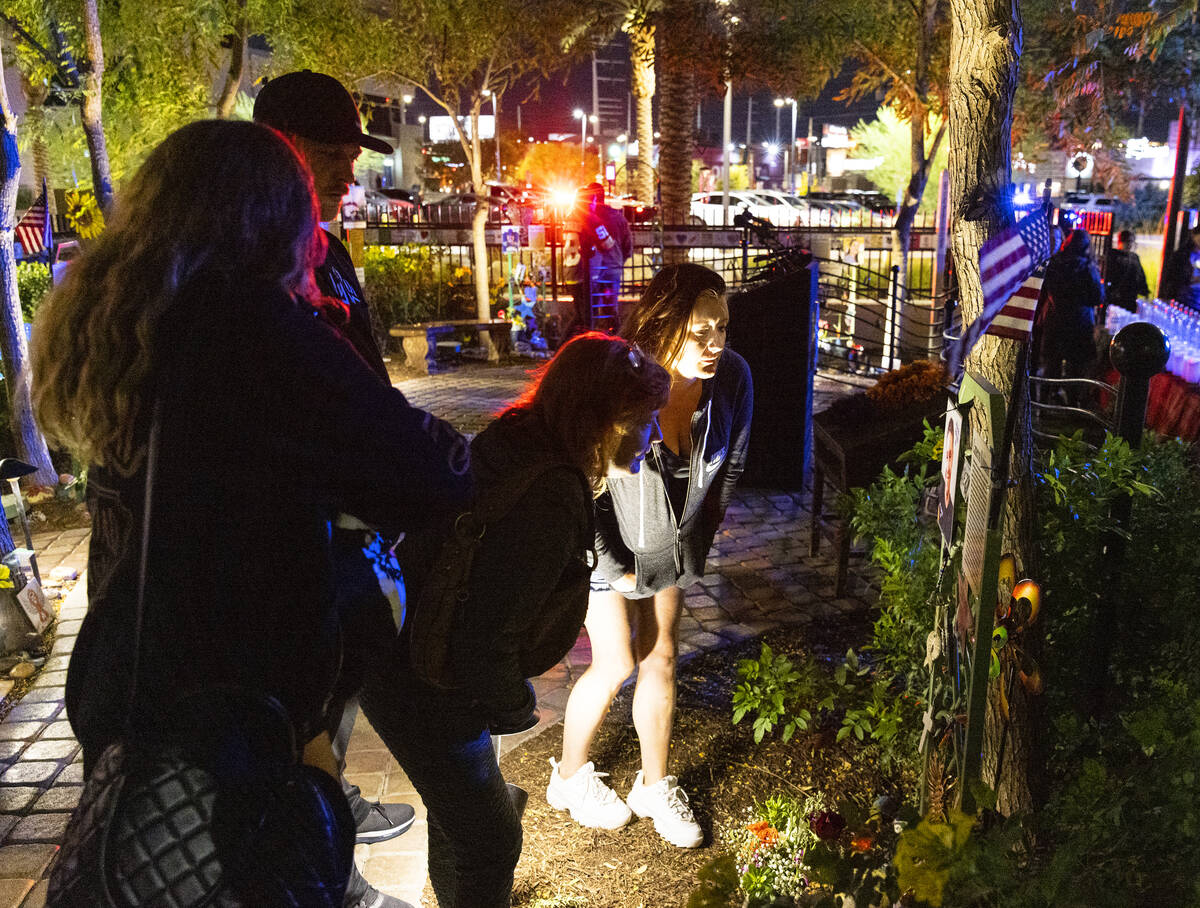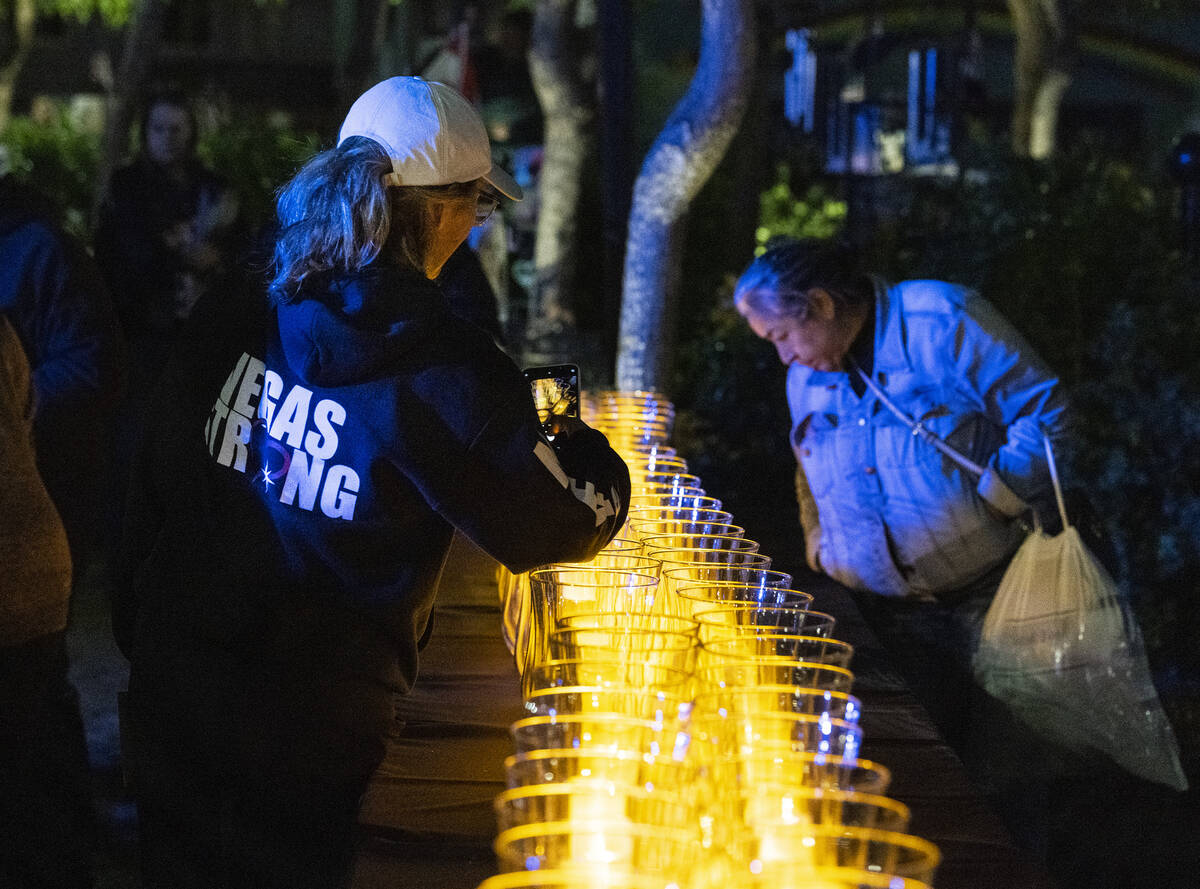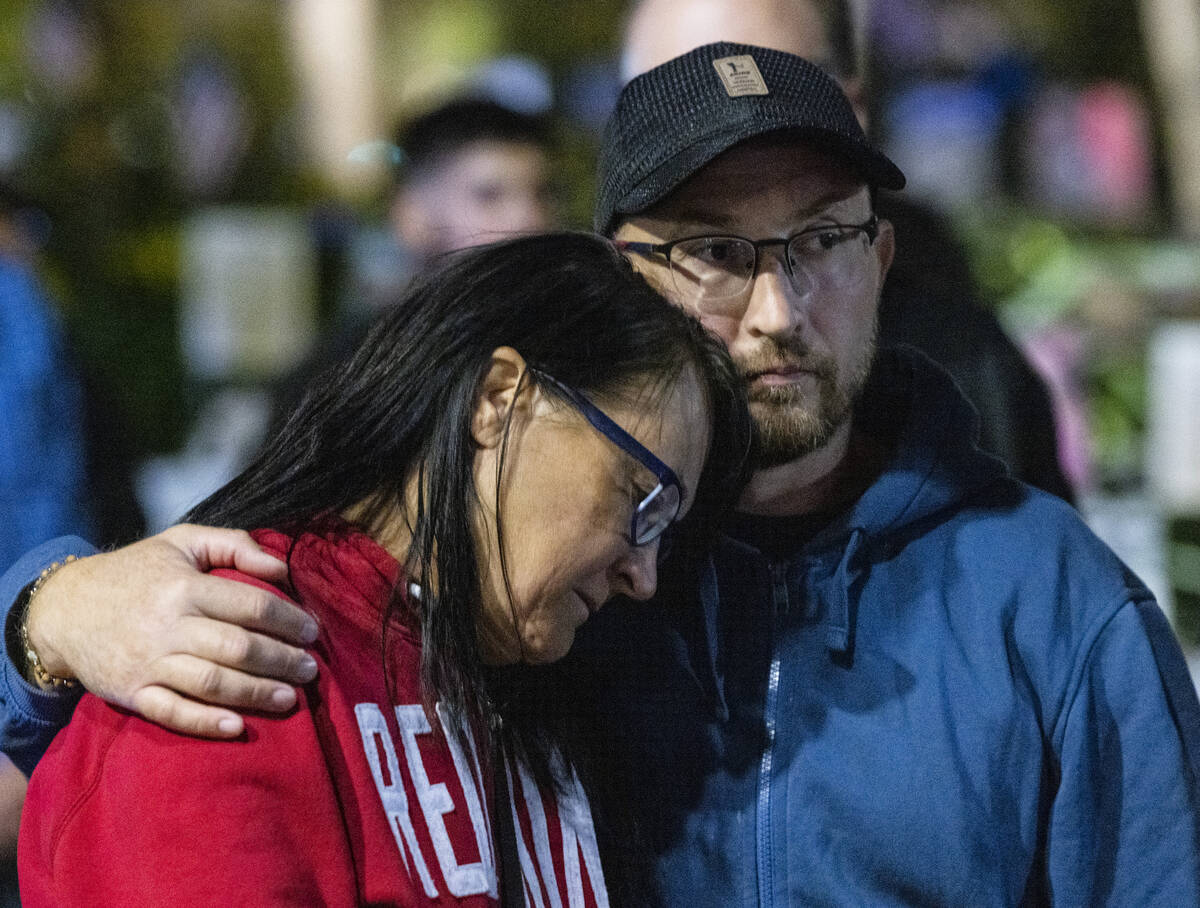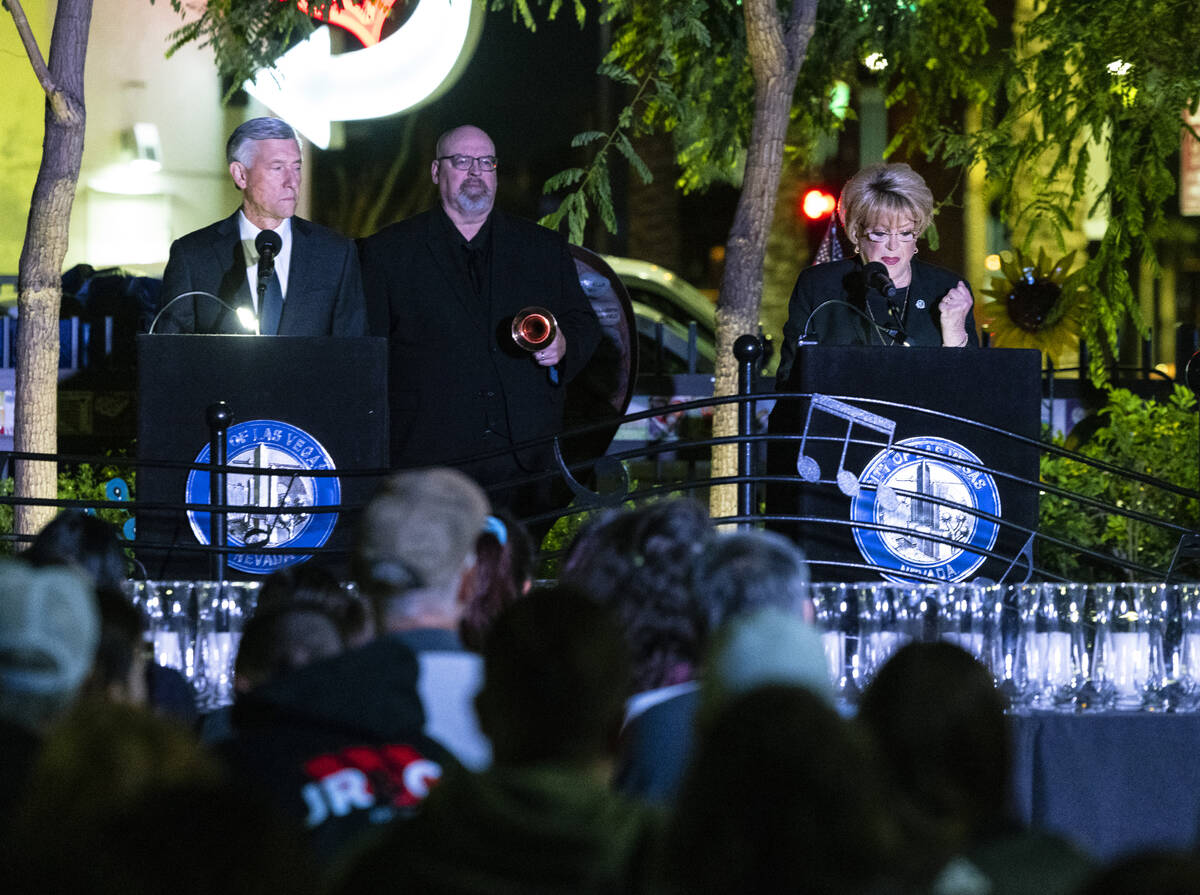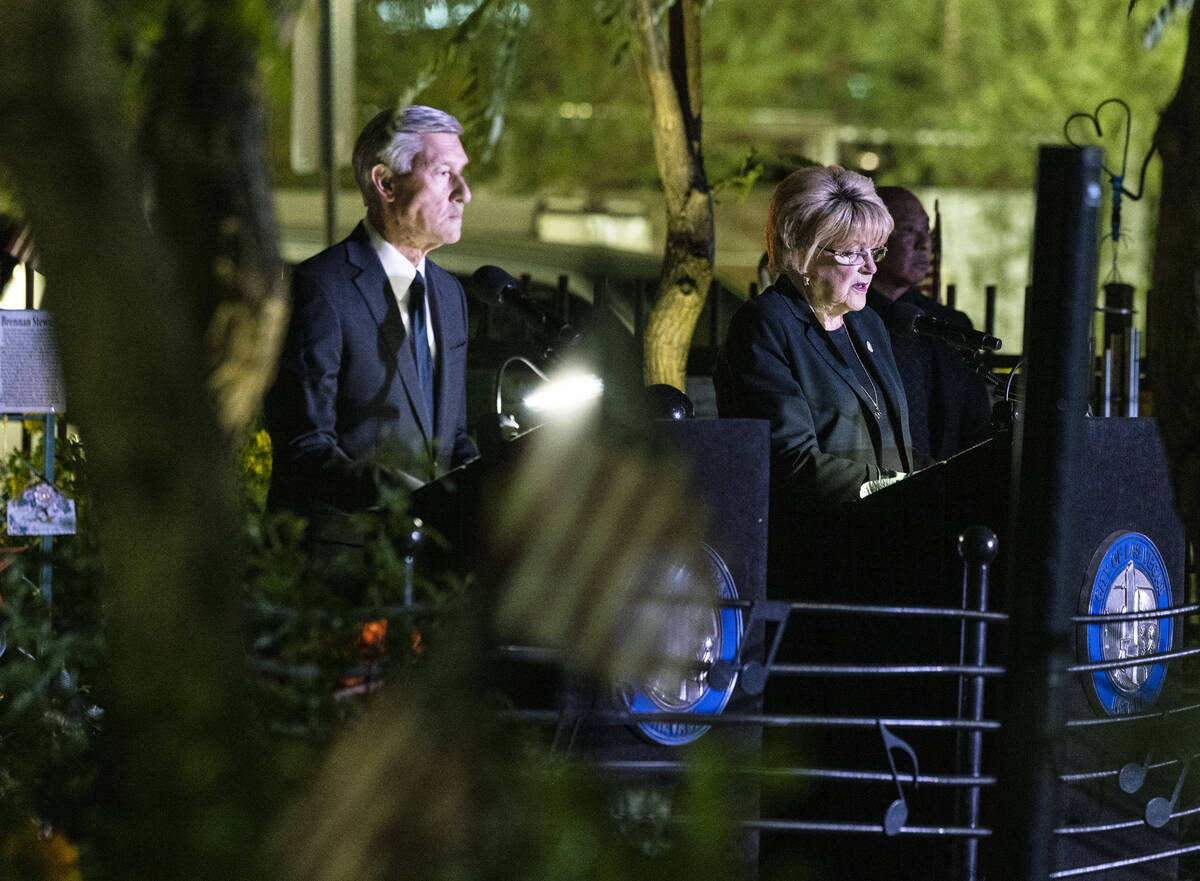 While the noise of music and traffic hung in the background, the only sounds that came from within the Las Vegas Community Healing Garden Sunday night were cricket chirps, the occasional quiet sob and the reading of the names ceremony to honor the victims of the Route 91 Harvest festival shooting.
A cool breeze wafted through the garden as the ceremony began at 10:05 p.m., the time the shooting started six years ago. Las Vegas Mayor Carolyn Goodman and city communications director David Riggleman read the names of each victim who lost their life that night and a bell rang after each name.
Fifty-eight people died initially from the shooting in 2017, while two more victims later succumbed to their injuries sustained on the night of the shooting.
The name reading was the last planned memorial ceremony in Las Vegas on Sunday, after the Sunrise Ceremony began the day at the Clark County Government Center.
Attendees who lost family and friends in the shooting said it is a hard, emotional event to be at for them, but the support from the city and Las Vegas community over the last six years has meant a lot.
"It's been hard, but to be here and be with the families and be able to come together to heal and hug," Mynda Smith, who lost her sister, said. "This is what gets us through the next year."
Smith said she was worried that the remembrance events would end when Goodman leaves office after this year, but city staff told her that Las Vegas plans to keep the memorials going into the future.
Jaime Tarziu lost her brother, Cameron Robinson, in the shooting. She and her cousin remembered Robinson for his "sparkling personality," saying that he was very funny and smart, and worked through some tough times in his life.
"I wish he was here because he would appreciate it so much," Tarziu said about her brother.
Rose Janise, whose daughter is a survivor of the Route 91 Harvest Festival, said so many people throwing aside differences to support victims and their families means a lot to her and her family. That support continuing through the last six years is huge for them as well, since her daughter is now fully recovered and has since gotten married.
"A lot has changed since (2017), a lot has happened since then," Janise said. "But everything comes back to we're Vegas strong and we're here to support each other."
Contact Mark Credico at mcredico@reviewjournal.com.