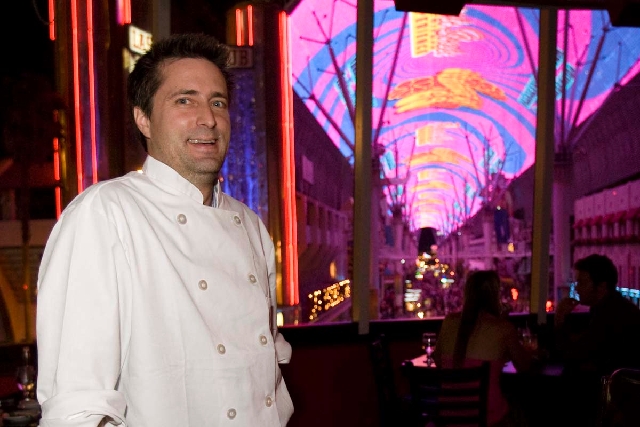 Salmonella made dozens of people sick after eating at the Firefly Tapas Kitchen and Bar on Paradise Road last week, health officials said Tuesday.
At least 39 people reported having diarrhea and vomiting after eating at the popular eatery, prompting the Southern Nevada Health District to close the restaurant Friday pending further inspections.
According to Amy Irani, director of the district's environmental health division, the foodborne illness salmonella is typically contracted by either eating raw or undercooked meats such as chicken or beef, or eating food that was handled by someone who had not thoroughly washed their hands after using the bathroom.
It is still unclear exactly how the bacteria was transmitted, as tests on food samples are still being done by the health district, Irani said.
"I've been cooking for 30 years, and I've never had a situation like this," Firefly owner and chef John Simmons said Monday. "This is my business, my family, my life."
Simmons insisted that his restaurant strictly follows the health district's policies. "Right now, we're just trying to get to the bottom of it," he said.
The restaurant will remain closed until the health district probe has concluded and a second inspection is passed. The restaurant will have to pay the district's $716 closure fee.
The Paradise Road Firefly location received 'A' grades four out of its last five inspections, health district reports show. But the restaurant was closed briefly in July 2011 for what Irani called a sewage back-up issue.
Contact reporter Colton Lochhead at clochhead@reviewjournal.com or 702-383-0264.