Sam Schmidt receives nation's 1st driver's license for semi-autonomous vehicle
September 28, 2016 - 7:54 pm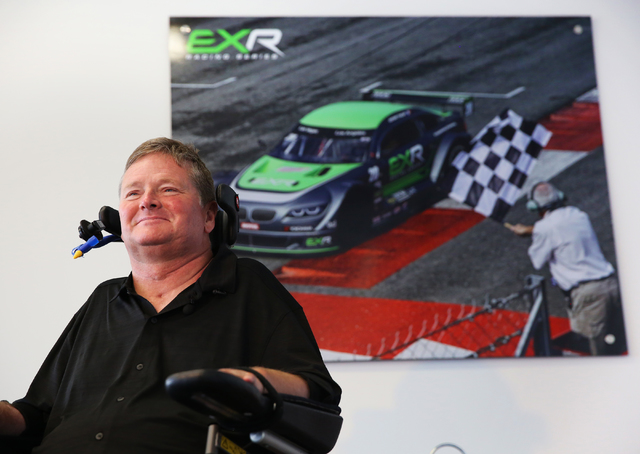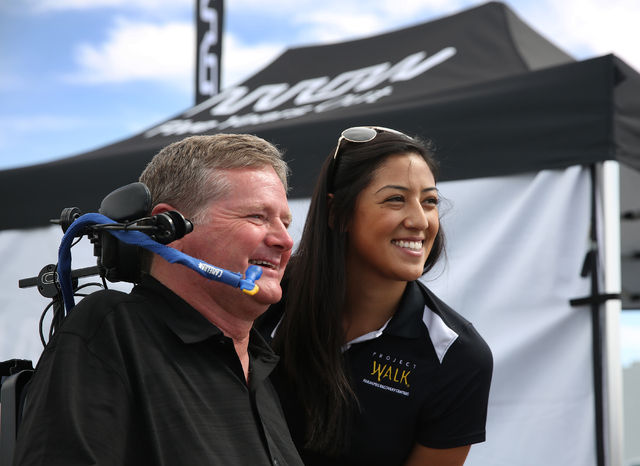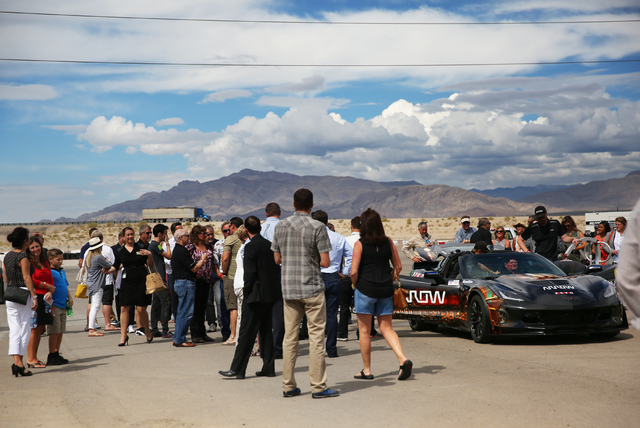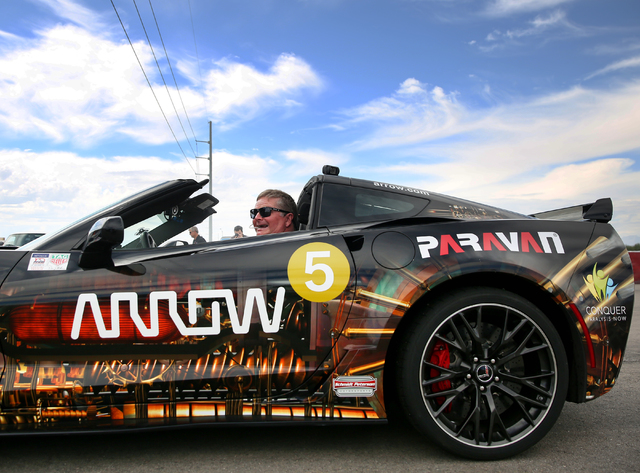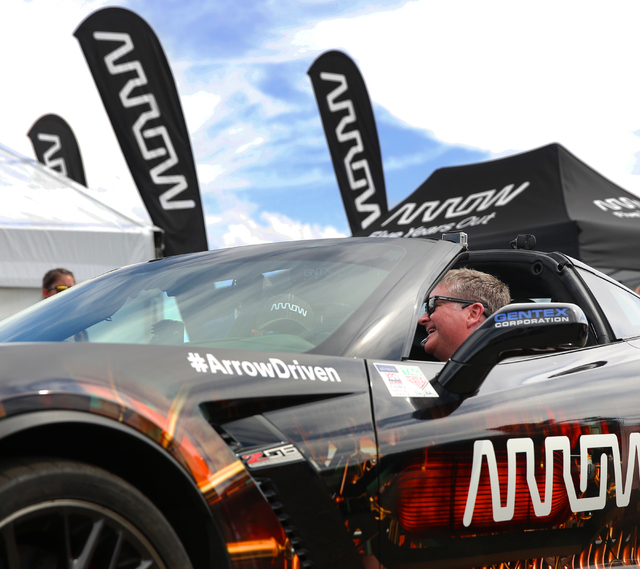 Sam Schmidt regained control of his passion with a powerful puff that left spectators in the dust Wednesday.
Shortly after becoming the first person in the nation to receive a restricted driver's license for a semi-autonomous vehicle, the paralyzed former IndyCar driver blew into a tube that allowed him to speed off in a modified 2016 Corvette Z06.
"My dream since I was 5 years old was to be an Indy race car driver," said Schmidt, a Henderson resident who made 27 career starts until he crashed during a test run in January 2000 at the Walt Disney World Speedway in Orlando, Florida.
The accident severely injured his spinal cord, and he was diagnosed as a quadriplegic.
"It wasn't my wife's dream, it wasn't my family's dream, but what that dream has put them through these last 17 years hasn't been great," Schmidt said. "To work as hard as we've worked, and have them stick by me and to do this today is enough."
Lt. Gov. Mark Hutchison presented Schmidt with the special driver's license in front of about 100 spectators gathered for a ceremony and demonstration held in the shadow of the Las Vegas Motor Speedway, where Schmidt logged his first victory as an Indy Racing League driver in 1999.
Schmidt was giddy as a teenager, likening the experience to receiving his first driver's license at the age of 16.
Arrow Electronics, a Fortune 500 company in Colorado, began developing the technology in 2014 that now allows Schmidt to drive. Schmidt has demonstrated the vehicle at several high-profile events, hitting a top speed of 152 mph at the Indianapolis Motor Speedway in May.
A headset worn by Schmidt will largely control the vehicle, a semi-autonomous motorcar known as SAM. Blowing into a tube attached to the headset allows Schmidt to accelerate; inhaling allows him to brake.
Four infrared cameras mounted on the Corvette's dashboard follow Schmidt's head movements, allowing him to steer.
"When you think a car like this is only helping one person, you quickly find out it helps many and it even helps our country," said Mike Long, president and CEO of Arrow Electronics.
"Together, we've rapidly taken the SAM car from 'might-be-possible' to fully practical," Long said. "Innovation provides freedom, and that's what Sam just got and that's what the state of Nevada is helping us give him."
Over the past year, Arrow Electronics and Schmidt have worked with the Nevada Department of Motor Vehicles to update regulations that provide safety buffers that would allow Schmidt to drive on state roads while also maintaining safety for motorists.
Schmidt's restricted license requires him to have a passenger at all times, said Jude Hurin, administrator of the management services and programs division for the Nevada DMV.
As a result, the modified Corvette's console allows that passenger to take complete control of the vehicle, if necessary.
Additionally, a "pilot vehicle" must drive in front of Schmidt's car, serving as a barrier for other cars using Nevada's roads. If Schmidt's passenger wasn't able to take over, the idea is that the Corvette would run into the pilot vehicle, Hurin said. If another motorist gets in between them, then Schmidt's passenger must take control of the Corvette until it's reunited with the pilot vehicle.
"We've opened the door for Arrow, so the next step for them is to keep improving the technology," Hurin said. "Our hope is to get them to partner with a manufacturer in the future to take this to the next level of providing this to all citizens."
Contact Art Marroquin at amarroquin@reviewjournal.com or 702-383-0336. Find @AMarroquin_LV on Twitter.