School police narrowing down leads on who brought mercury to Johnson Junior High
September 14, 2016 - 5:44 pm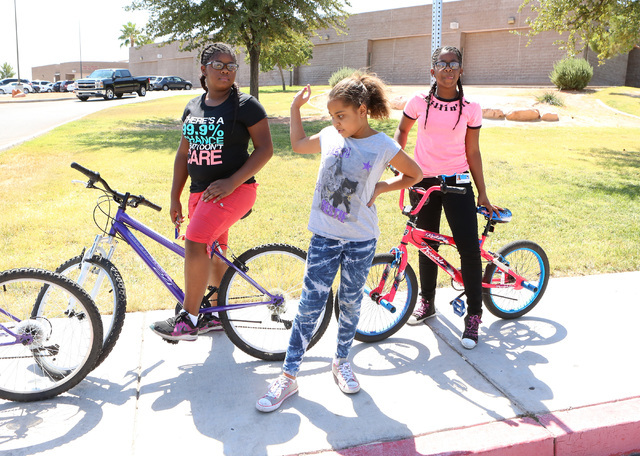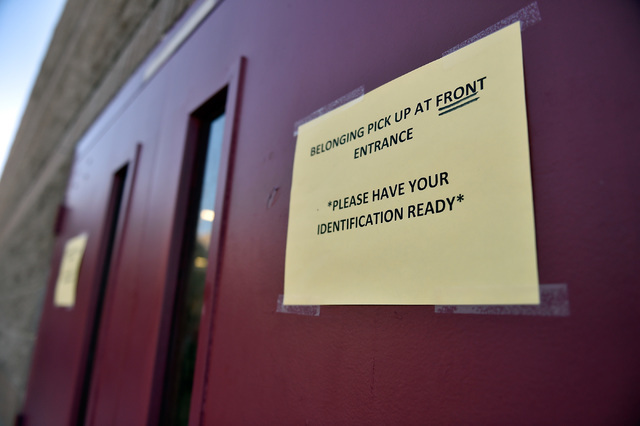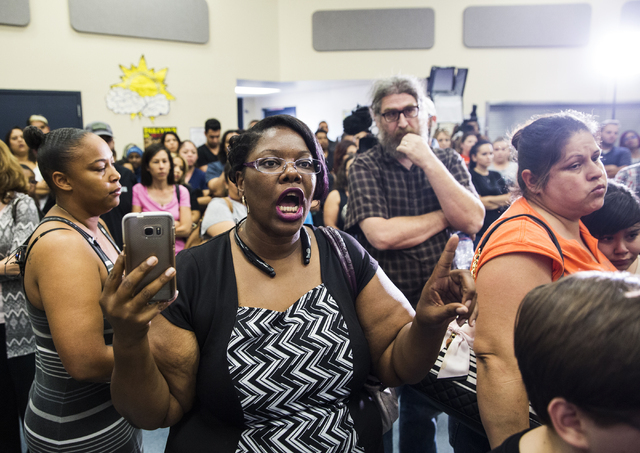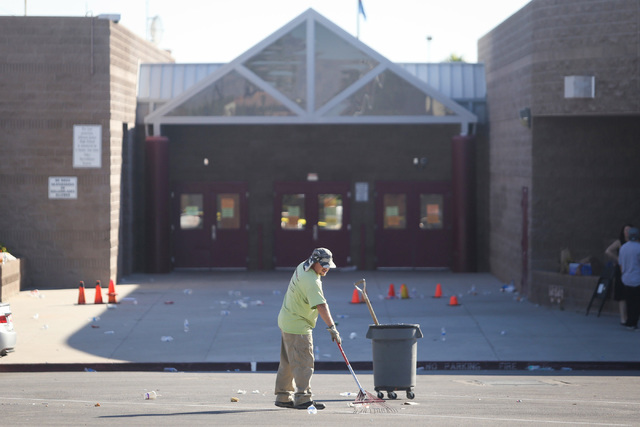 School district police are narrowing down "a couple of key leads" about who originally brought at least a quarter-cup of mercury to Johnson Junior High School this month, Capt. Ken Young said Wednesday.
Young said officials hope to identify the person or people responsible and put the investigation "to rest" by the end of the week.
Police still believe a student brought the toxic, metallic substance to the school, which led to a lockdown Sept. 6 and the school's closure and decontamination until Tuesday.
The contamination was most concentrated in the school's gymnasium and locker rooms, where Environmental Protection Agency officials found mercury vapor levels at least 10 to 15 times higher than a federally determined safety limit.
As a result, crews Monday removed a 30 foot-by-30 foot portion of the gym floor and two 10 foot-by-20 foot carpeted areas at the gym's main entrances during the decontamination process.
The school's contamination led EPA officials to screen about 80 student and staff homes for mercury this week.
Those screenings revealed mercury contamination at just one home. The two adults and two children living there were temporarily relocated as officials decontaminated the house.
Margot Perez-Sullivan, an EPA spokeswoman, said carpeting was removed from the contaminated home's student bedroom and other contaminated objects were thrown away.
"We saved what we could, and the things that were too hot to be salvaged, we had to dispose of," Perez-Sullivan said, adding that the EPA had completed the home's decontamination, allowed the family to return and handed the investigation over to the school district.
Though mercury was found in only one home, Young said Wednesday there was "no indication at this time" that the student who lives at the contaminated home was the one who brought the substance to school.
As of Wednesday, it was unclear whether the person or people responsible for bringing the mercury to school would face criminal charges.
Las Vegas Review-Journal reporter Neal Morton contributed to this report. Contact Rachel Crosby at rcrosby@reviewjournal.com or 702-387-5290. Find @rachelacrosby on Twitter.