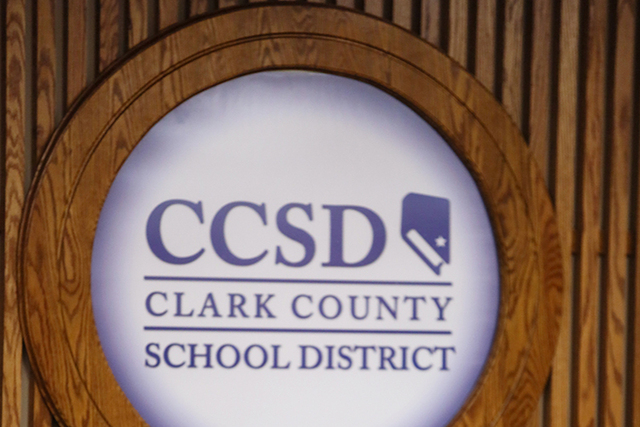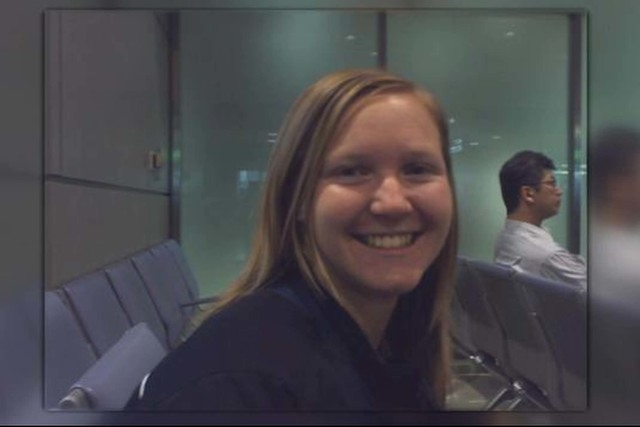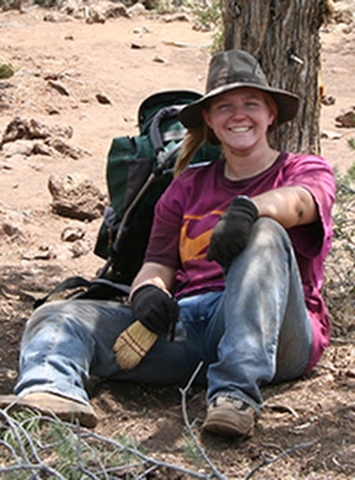 The parents of a UNLV student who was killed by a drunken driver have resolved a lawsuit that accused the Clark County School District Police Department and several of its employees of contributing to the 2009 crash.
Frank and Linda Peterson reached settlement agreements in recent days with the three remaining defendants in the case as the trial date approached. As part of the settlement, all three defendants admitted they were drinking alcohol at a party with 18-year-old Kevin Miranda before he drove away and caused the crash that killed 24-year-old Angela Peterson.
Although the amount to be paid by the three defendants has not been finalized, all of the money will go to the Angela Nichol Peterson Memorial Scholarship fund at UNLV.
"This wasn't about the money," said attorney Marc Cook, who represents the Petersons. "This was about some justice for Angela."
Miranda pleaded guilty to felony drunken driving and was sentenced to a minimum of six years and eight months in prison. He is incarcerated at the Three Lakes Valley Conservation Camp in Indian Springs.
School police dispatcher Rebecca Wamsley hosted the party at her home on Nov. 28, 2009, and invited officers via email and fliers posted at police offices with then-Police Chief Phil Arroyo's knowledge, according to the lawsuit. Arroyo, who was accused of participating in a cover-up, resigned a short time later.
"This has been going on for six years, three months and 10 days," Frank Peterson said Wednesday.
Cook said the Petersons previously settled with Wamsley for $300,000, the limit of her homeowner's insurance policy, and the School District previously agreed to pay $75,000, the maximum amount allowed under state law.
The lawyer said all of the money went to the scholarship fund, attorney fees and court costs.
In recent days the Petersons reached settlement agreements with police officer Mark Robbins and two former dispatchers, Tina Zuniga and Cynthia Ruelas. Lawyers for Zuniga and Ruelas declined to comment Wednesday, and Robbins could not be reached.
According to affidavits signed by the three defendants, the Petersons could have shown that teenagers, including Zuniga's daughter, "were drinking in an open and obvious fashion throughout the party," which featured a beer pong table.
Cook said U.S. Magistrate Judge Peggy Leen will determine the amount that each of the three defendants must pay to the scholarship fund.
Frank Peterson said he and his wife, who live in Las Vegas, have mixed feelings about resolving the case.
"We really wanted to have a jury trial," he said.
Angela Peterson was her parents' only child, born on her mother's Nov. 15 birthday.
"I miss her," Frank Peterson said. "I want her back, and I know I'll never get to see her again."
He said his daughter was studying anthropology at UNLV and was interested in helping children with diabetes and cancer.
"She was perfect in our eyes," her father said.
The Petersons filed their lawsuit in October 2011 in Clark County District Court, but it was moved to federal court the following month.
"We didn't ask for any money," Frank Peterson said.
Instead, he and his wife sought accountability for those who played a role in their daughter's death and then tried to cover it up.
"They just covered their own ass," Frank Peterson said.
Contact reporter Carri Geer Thevenot at cgeer@reviewjournal.com or 702-384-8710. Follow @CarriGeer on Twitter.