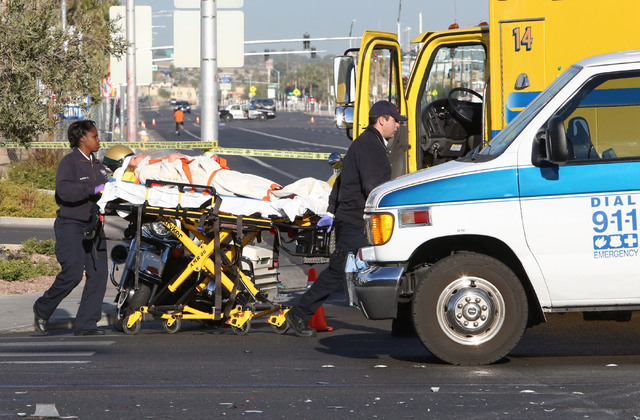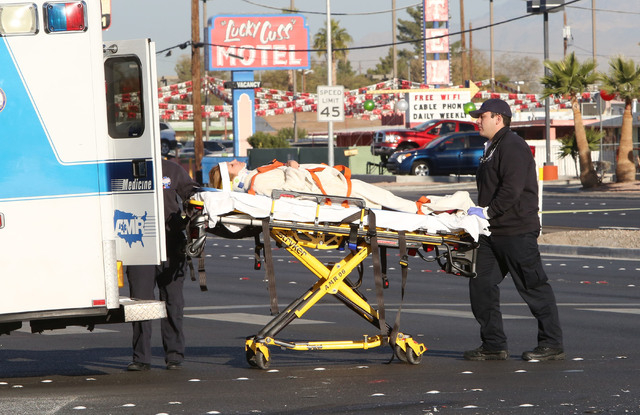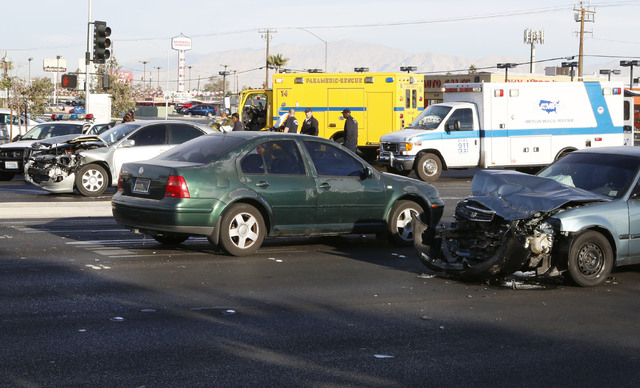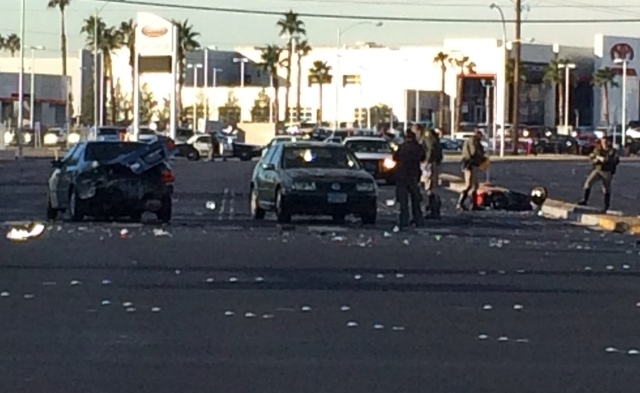 One woman died and six other people were injured in a five-vehicle crash at Sahara Avenue and Fremont Street at 6:43 a.m. Thursday, Las Vegas police said.
Two women who were thrown from a motorized scooter were taken to Sunrise Hospital and Medical Center, where the driver, whose name is being withheld pending notification of family, was pronounced dead. The passenger, Connie Contreras, 39, of Las Vegas, remains hospitalized there in serious condition. Five drivers or passengers in other vehicles were treated for minor injuries and released.
Police said the chain-reaction accident started when a 2000 Honda Civic driven south on Fremont Street by Lilianet Miguez-Rodriguez, 32, of Las Vegas ran a red light. It was hit by a 2003 Toyota Camry traveling west on Sahara with the green light, and then smashed into a 1996 Ford Explorer that was also traveling west on Sahara.
The force of the collision caused the Explorer to spin out of control and hit the scooter, which was stopped in a left-turn lane on eastbound Sahara, throwing Contreras and the driver to the pavement. The Ford then hit a Volkswagen Jetta that was also waiting in a left-turn lane.
Driver impairment was not suspected and no arrests have been made, but the accident remains under investigation, police said. This is the 77th traffic-related fatality in Metro's jurisdiction in 2014, according to police.