Second baby from Summerlin hospital has tuberculosis
September 25, 2014 - 5:41 pm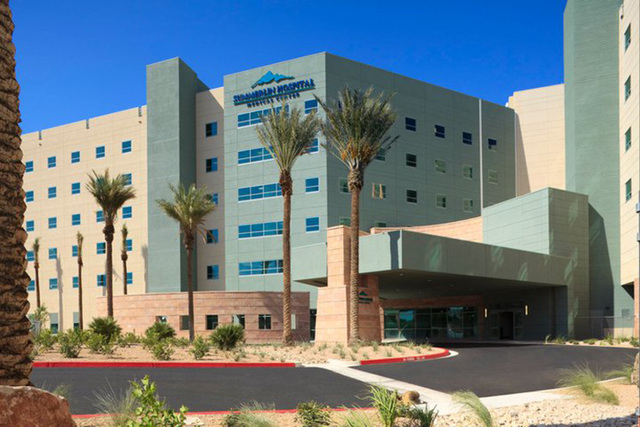 A second child born at Summerlin Hospital Medical Center during last year's tuberculosis outbreak has tested positive for the respiratory disease, attorney Matthew Callister said Thursday.
He made the announcement in District Judge Kenneth Cory's courtroom.
Callister had filed a petition asking Cory to compel the Southern Nevada Health District to "continue to monitor and test any and all babies born at Summerlin Hospital during the summer of 2013" until they turn 2.
"Clients were told that it was no longer necessary to monitor and test babies after their first birthday, since they are likely no longer at risk for testing positive for tuberculosis," according to the petition.
The health district's lawyer could not attend Thursday's hearing, so Cory postponed the matter until Oct. 30.
Callister filed a class action lawsuit last year on behalf of several people who allege they were exposed to TB at the hospital. He said about 200 people have signed on as plaintiffs in the case, including 70 adults who have tested positive for the disease.
The lawyer said two children have tested positive. He represents the second child, a 15-month-old girl who tested positive Wednesday.
Callister said the girl tested negative late last year, but she went to her private doctor for a blood test that yielded the positive result. He also said the girl's mother is pregnant, and "there's no way to test a baby in utero."
The lawsuit accuses Summerlin Hospital of negligence and a lack of oversight for failing to screen patients, maintain proper infection controls or adequately respond once officials were notified a former patient died from tuberculosis.
Contact reporter Carri Geer Thevenot at cgeer@reviewjournal.com or 702-384-8710. Find her on Twitter: @CarriGeer.