Senior shoppers calm waiting outside Las Vegas grocery store — PHOTOS
Updated March 20, 2020 - 1:47 pm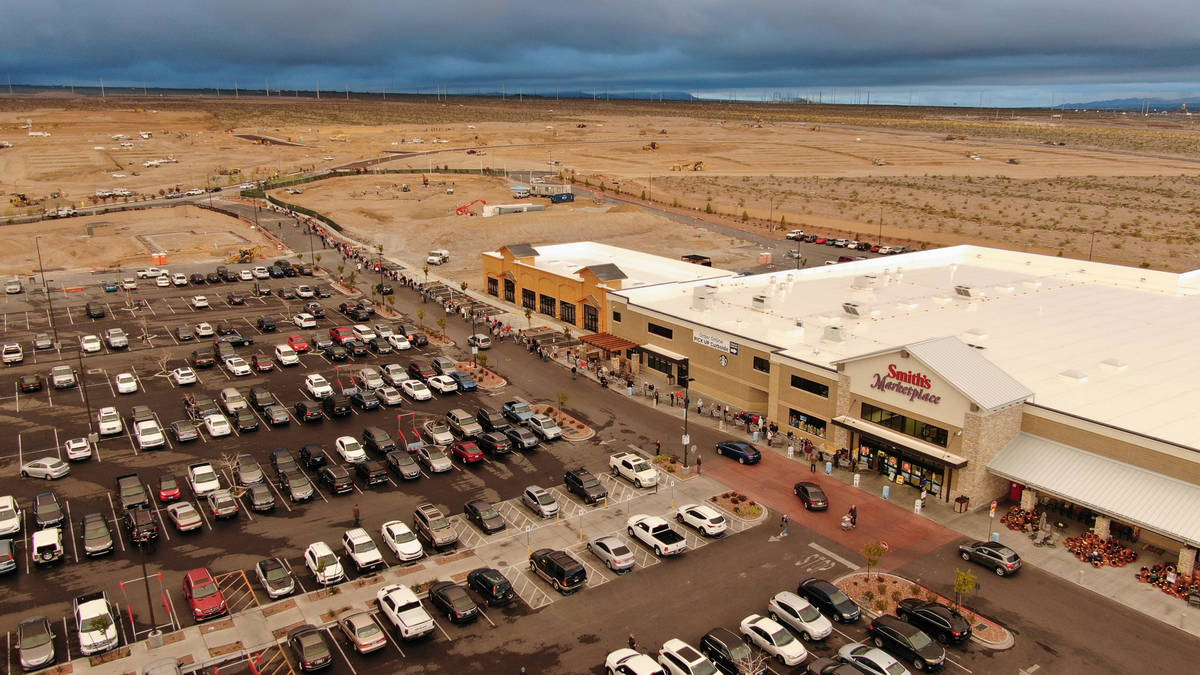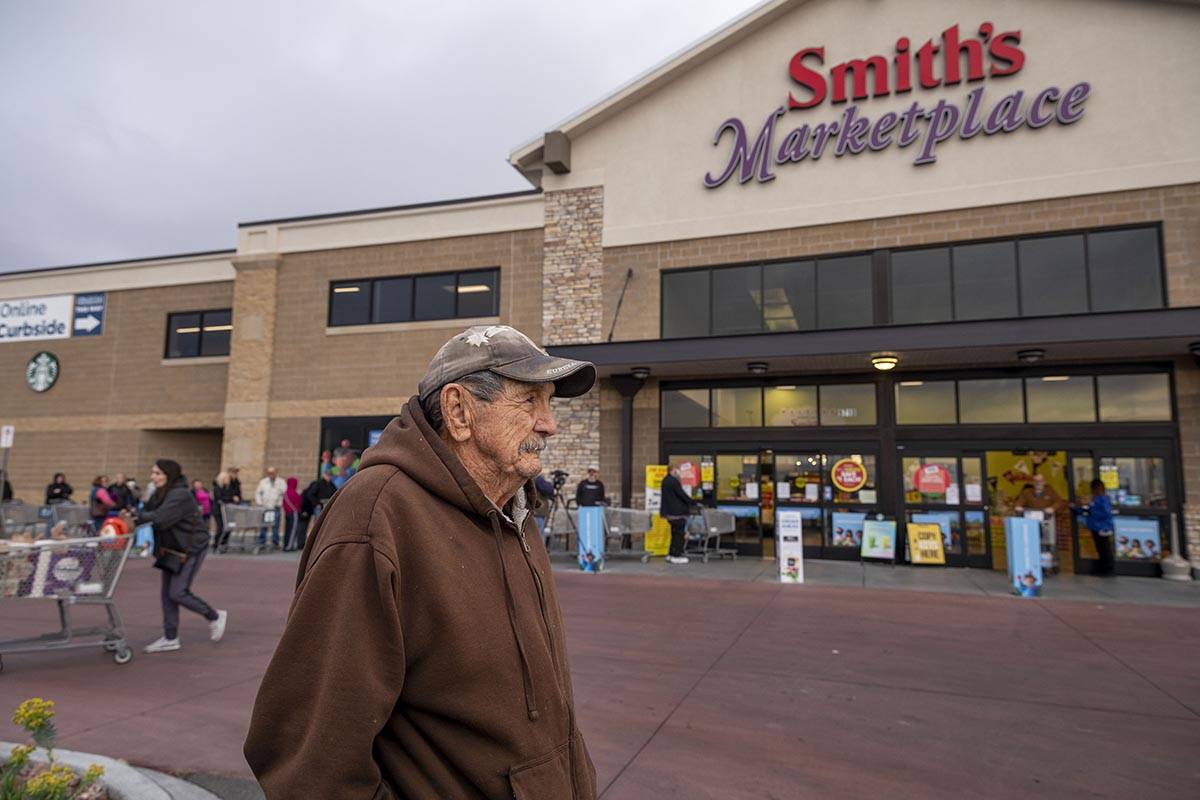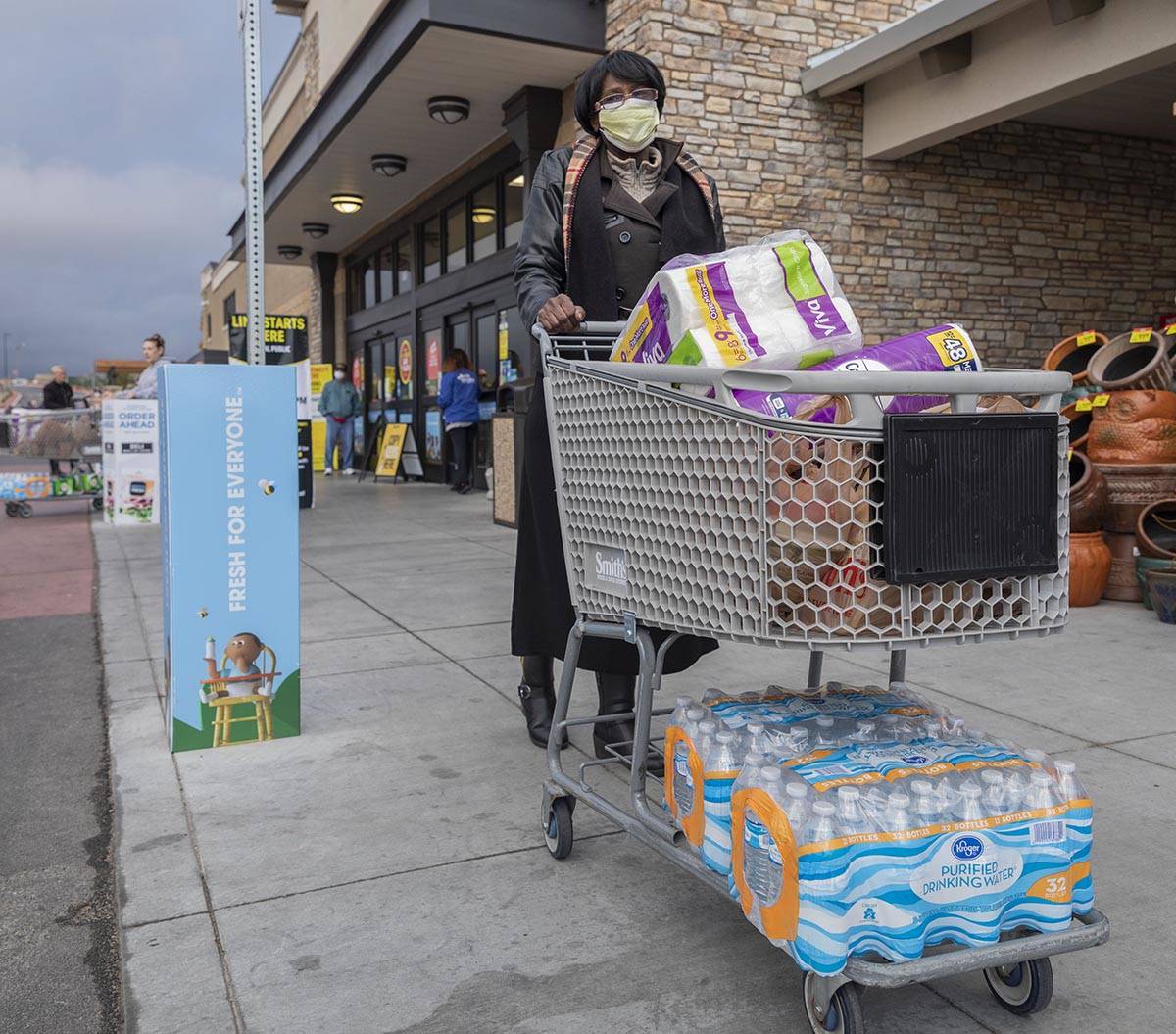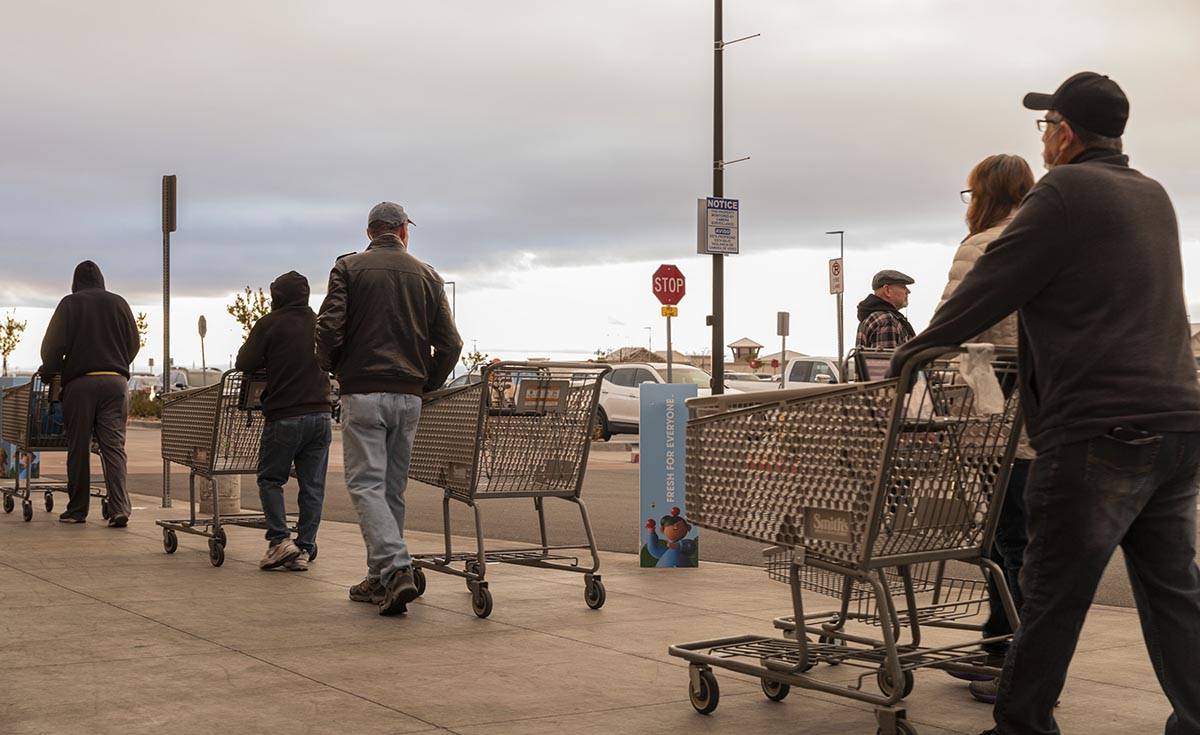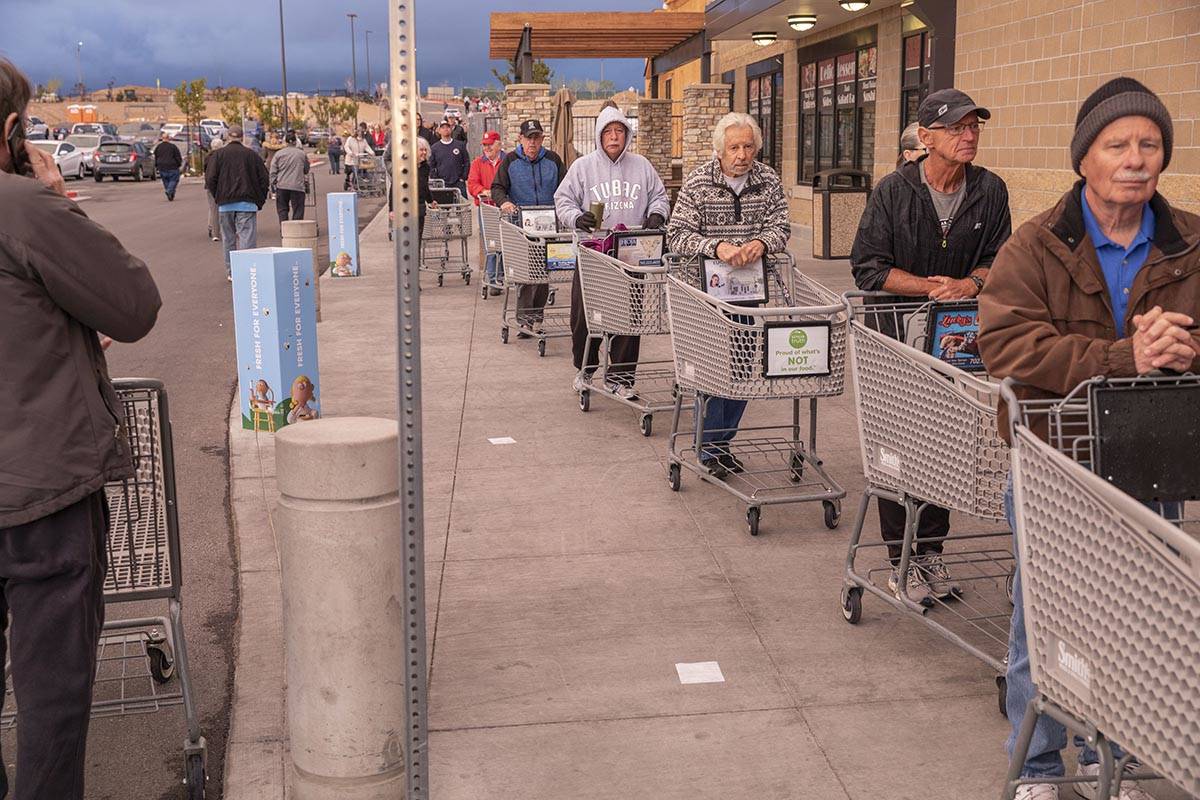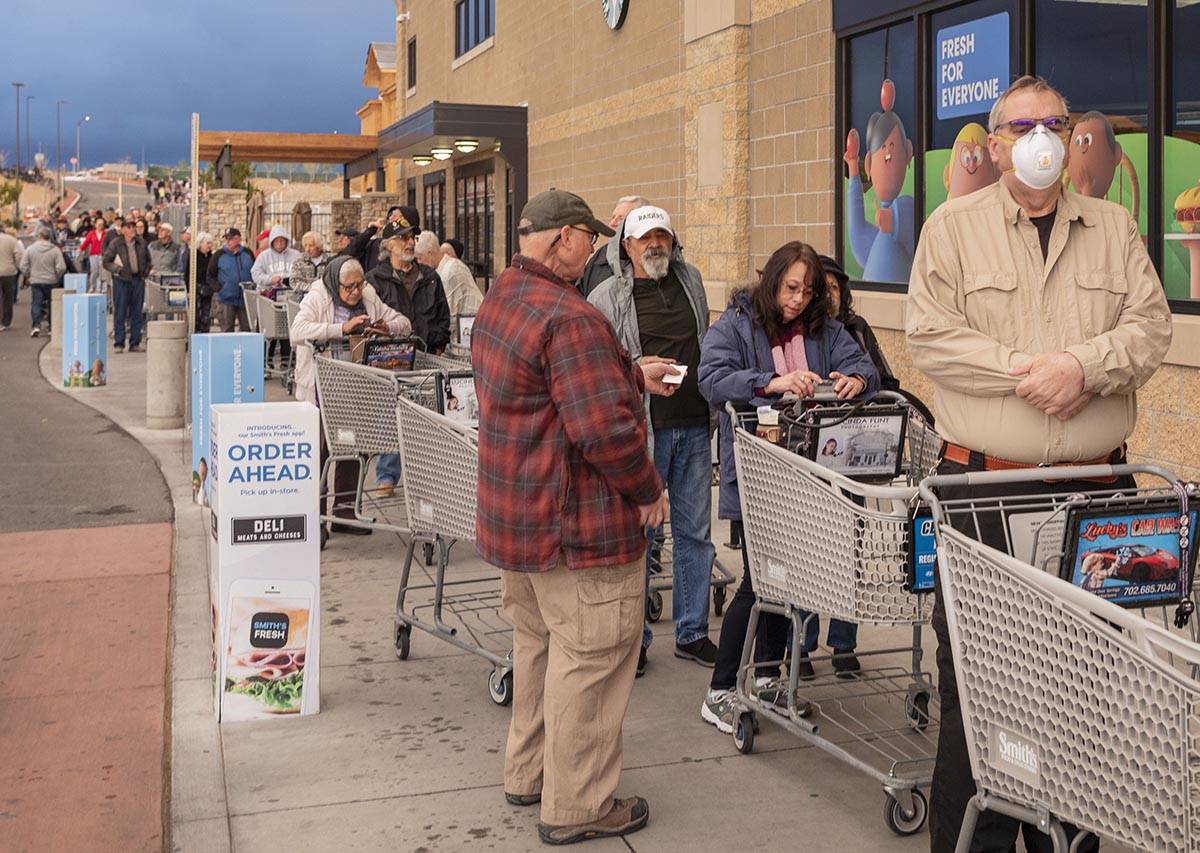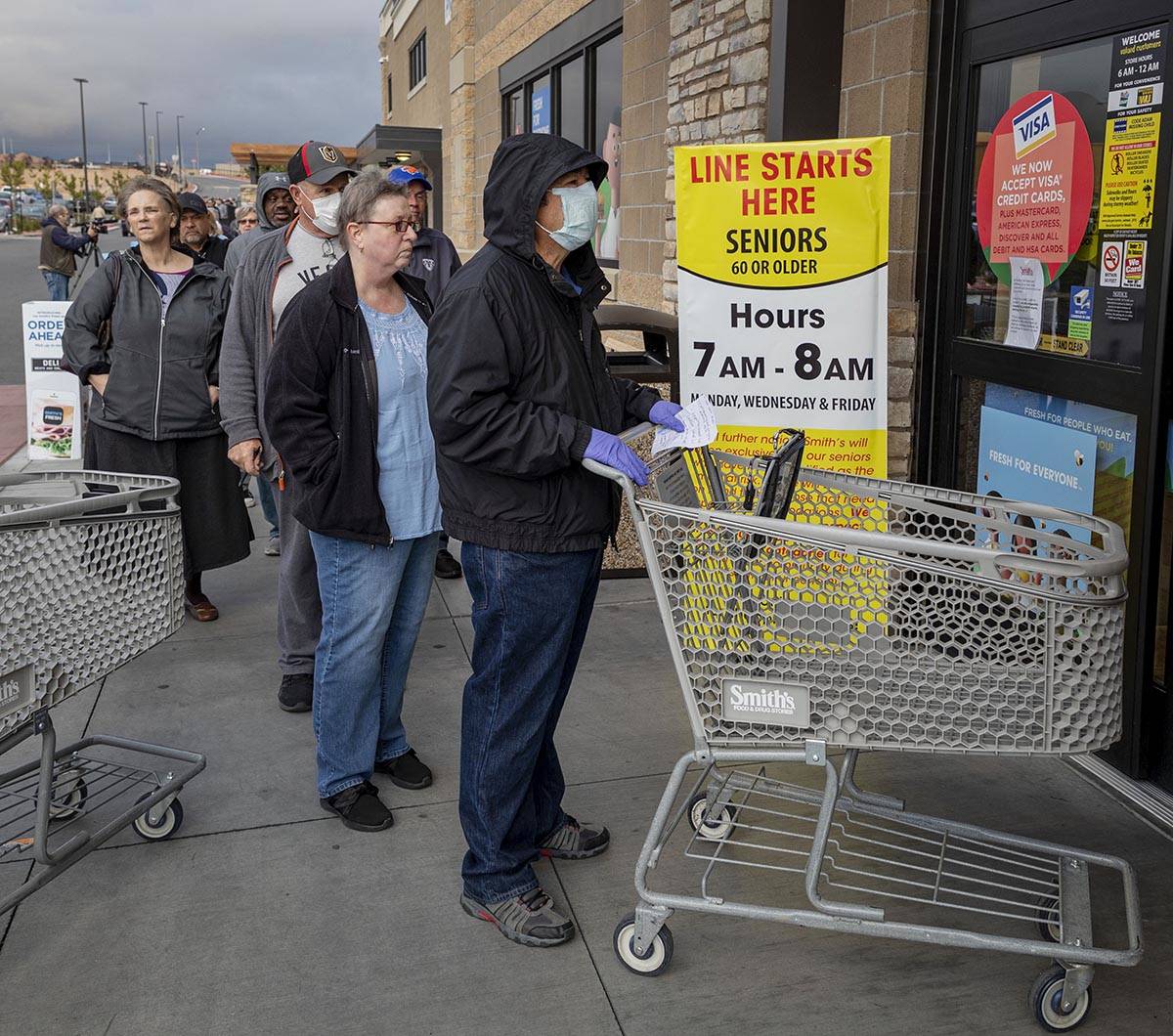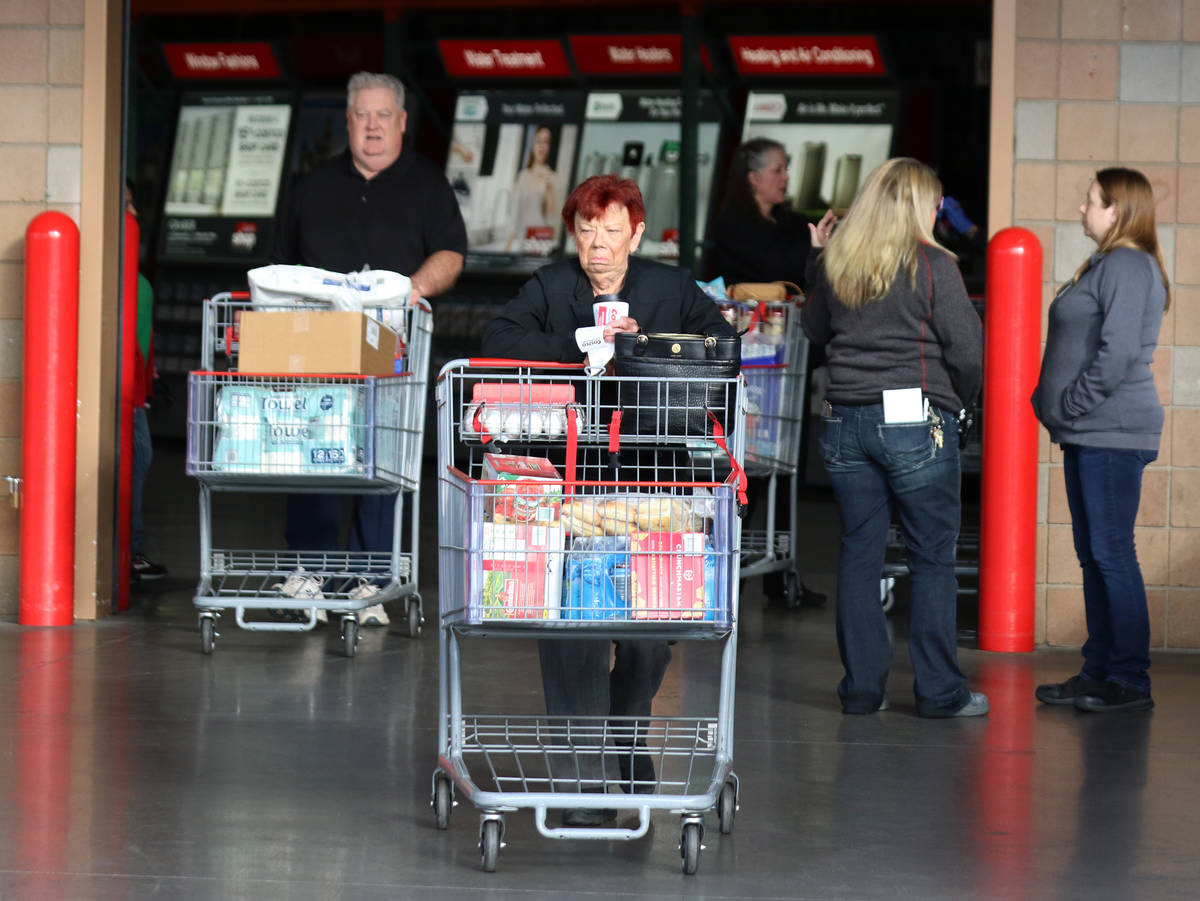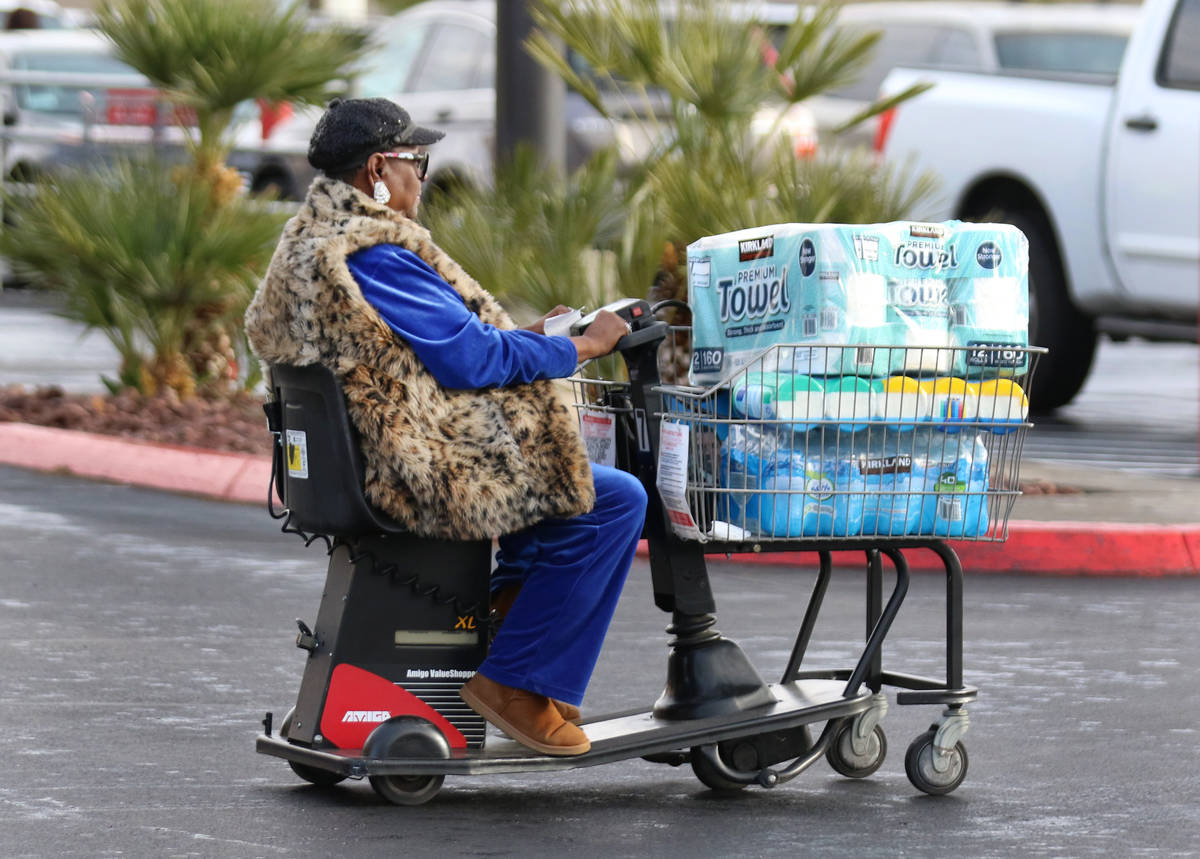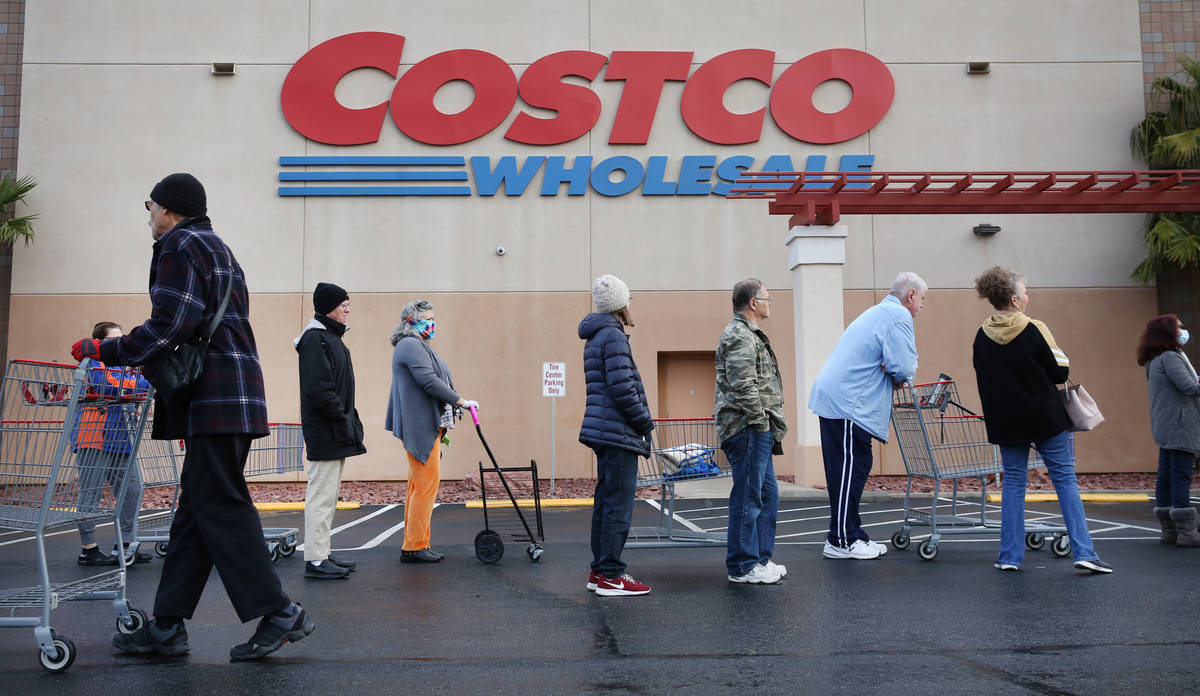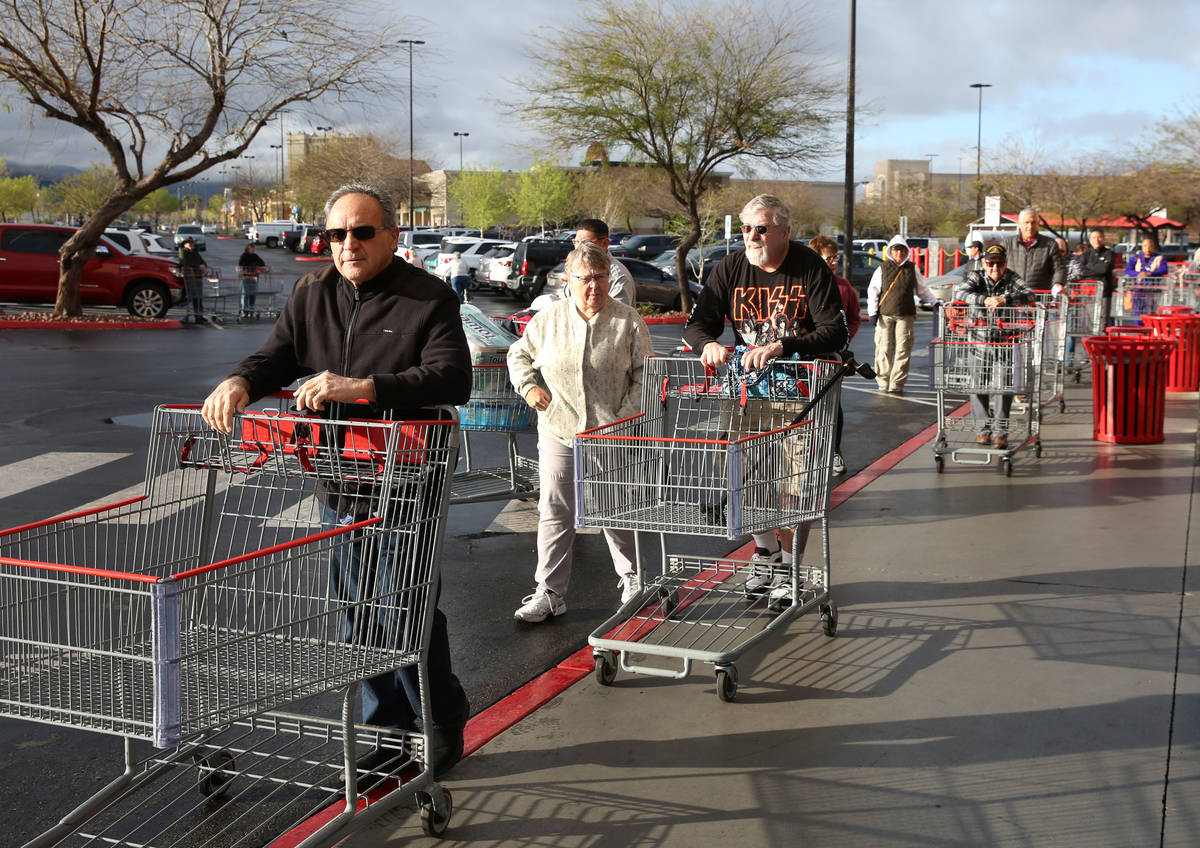 It was a long, quiet line of grocery store shoppers at a northwest Las Vegas store early Friday.
"It is what it is," kept coming from those in line at the Smith's Marketplace store on Skye Canyon Park Drive. "Just us seniors."
Shoppers were very calm and some had cheery faces as they waited.
Many valley grocers and retailers have been offering a "senior hour" for shoppers this week as a strong run on food and supplies continues related to coronavirus.
Review-Journal videographer Michael Quine said it was a very orderly process as several dozen shoppers were in line, starting well before 6:30 a.m.
Senior shoppers also were out early at Costco in Henderson on Friday morning. That store had an early shopping time for seniors only. The line wrapped around the building, and shoppers reported an orderly process with store workers being very helpful.
Contact Marvin Clemons at mclemons@review-journal.com or 702-363-4285.