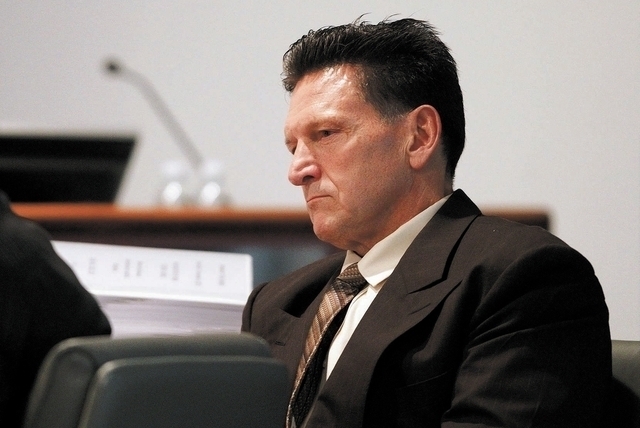 Former Family Court Judge Steven Jones has won a brief sentencing delay on his federal conviction in a $2.6 million investment scheme.
Jones was to be sentenced Jan. 26, but at the request of lawyers on both sides U.S. District Judge Jennifer Dorsey continued the hearing until Feb. 17 to give the defense more time to prepare.
The sentencings of three co-defendants, including the central figure in the decade-long scheme, Jones' former brother-in-law Thomas Cecrle, also have been continued. Cecrle is to appear before Dorsey on March 2.
One co-defendant, Mark Hansen, is still set to be sentenced on Jan. 26. Prosecutors are recommending prison time.
Jones pleaded guilty in September to one felony count of conspiracy to commit wire fraud in the investment scheme. He gave up his law license and resigned from the Family Court bench as part of his plea deal.
A total of six defendants were charged in the scheme in a 20-count federal indictment in October 2012, and all pleaded guilty last year.
The indictment alleged that between September 2002 and October 2012, the defendants persuaded people to lend them money under the guise of quick repayment with high interest rates. The defendants indicated they needed the money to secure valuable property and water rights, including land on the Strip.
Jones admitted in his plea agreement that he used his judicial office to further the investment scheme. He faces as long as 27 months in federal prison.
Contact Jeff German at jgerman@reviewjournal.com or 702-380-8135. Find him on Twitter: @JGermanRJ
Related
Jones formally withdraws from re-election race
Commission could seek lifetime ban for convicted ex-judge
Another complaint against Judge Steven Jones moving forward
Embattled Family Court Judge Steven Jones headed back to public payroll