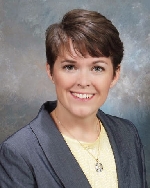 Nevada's annual Mother of the Year brunch is planned for 10 a.m. Saturday when two Las Vegas women – Mary Jean Holcombe and Erin Cranor – will be honored.
Also at the brunch, which is set to take place at Southwest Career and Technical Academy, 7050 Shelbourne Ave., Building B, five local mothers will be recognized with Community Mothers of Honor awards. They are Zan Hyer of Summerlin, Denise Chipman of Summerlin, Lillian Jones of Las Vegas, Janet Roth of North Las Vegas and Becky Gamett of Henderson.
Holcombe, a Las Vegas resident who is a mother of four and grandmother of six, will be named 2012 Nevada Mother of the Year.
She was born in East Los Angeles just a few blocks from Dodger Stadium and the only child of Eugene and June Andrews. As a child, she enjoyed "playing school" and went on to work in education for 35 years, balancing her family and professional lives. Holcombe is the principal of Mountain View Christian Schools, 3900 E. Bonanza Road.
"My special blessing is that I got to work at my children's school," she said. "Where a lot of moms choose to stay home, I chose to go to school with my children, so I'm making a direct impact on their education as principal of their school."
What qualities are needed to be a good mother?
"Love – show your children that you will always love them," Holcombe said. "Patience, because things aren't always going to go the way that you want them to go. So, love, patience and a healthy dose of fun."
Holcombe didn't have a chance to receive her own mother's constant love. Her mother died suddenly the summer after Holcombe finished fifth grade. Holcombe, then 10, soon became a ward of the state and was placed in a series of foster homes for the next few years.
No one wanted to adopt a child that old, she said. School became her refuge, and religion made God her closest friend.
Having her first child brought about a realization.
"When I first held that baby, a lot of things changed for me," she said. "You really fill that hole, that hole that I didn't even realize was there. Being a mother meant everything. The mother-and-child love connection, it's powerful."
She and her husband, Charles, are now grandparents of six.
Volunteering as an art teacher led to being a school aide, then office manager. Holcombe went on to earn a master's degree in educational leadership.
She said she views herself as a mother, of sorts, to more than those to whom she gave birth.
"We have over 500 students here. … I have an impact on their lives, as well," she said.
Erin Cranor, Nevada Young mother of the year
Erin Cranor of Las Vegas has been named 2012 Nevada Young Mother of the Year. When she learned of the award, she immediately requested the organization's definition of "young." She learned that to qualify, the nominee's eldest child must not have turned 18 by Mother's Day. Her boy turns 18 in July.
"So, I did clarify that I'm 'young' for the entire year, 'til Dec. 31," she joked.
She runs a grant writing business out of her home for nonprofit entities such as the Boys & Girls Clubs, charter schools, museums, foster care and other nonprofits. She also is a member of the Clark County School Board of Trustees.
She and her husband, Bud, have four children.
They were married six months after Erin completed a church mission to Greece. She recalled becoming a mother while she was still in college and her husband was holding down multiple jobs to make ends meet.
Erin Cranor studied developmental biology and pharmacokinetics while earning bachelor's and master's degrees in science from Brigham Young University. Their first child arrived while she was finishing her degree.
"Thank goodness Tanner was a very happy baby," she said. "I could take him to … class and park the stroller just out of view of the professor and attend my classes."
They moved to Las Vegas in 1995 as soon as she graduated.
"In those toddler days, many people told me, 'These days will fly by,' and they did," she said.
Heeding that advice, she devoted herself to seeing that she made the most of every day and exposed her children to various things and what Nevada has to offer.
"Being a mom is what life is all about for me," she said. "It's who I am. … I'm who I've become because of our children."
Their other children are 16, 14 and 11. Having children meant she and her husband got to enjoy things they might never have tried. When their son got involved in football, for example, Bud Cranor became a coach. Both parents were die-hard fans of the high school football team.
Also, they've made new friends through their children's activities. Most recently, she enjoys trying to keep up with her children in local 5K and 10K races.
If she were to give advice to a mother-to-be, she said, it would be to get a library card, start buying books and make reading together a daily part of life. The time spent together reading aloud, she said, proved to be an early anchor for her own family.
Erin Cranor said parents at her children's school should also be credited with having a positive influence.
"I see other people's faces when I look into my kids' eyes and see them happy," she said, "and I realize so many people have contributed to the happy kids that they are now."
Zan Hyer, Community Mother of Honor
Zan Hyerand her husband, Dodd Hyer, live near The Lakes in Summerlin and raised five children, all grown. They recently welcomed a fourth grandchild.
She said she didn't think she deserved the honor.
"I think as mothers, we're much more aware of our inadequacies than our triumphs. … I know so many wonderful mothers," she said. "I've always felt it's the most important thing we can be doing. The whole world hinges on what happens in the home. I really believe that."
There was a time when the couple didn't know if they could have children.
"Once they finally came," she said, "I promised I would always be grateful for them and do anything I could to help them achieve and be happy, productive citizens. If there's anything I can take credit for, it's choosing a really wonderful father who was supportive and encouraged and really respected the task of mothering."
Hyer was an at-home mom, though she did the bookkeeping for some of their businesses. She was also involved in church.
On having a child, she said: "So many of my friends say, 'Oh, this is going to be so hard and this is the end of your freedom.' A lot of my peers told me how hard it was going to be, but no one told me how wonderful it was going to be, how much fun I was going to have with my kids."
It also made her realize how crucial the role of a mother was.
Her own mother was a role model.
"She was very accomplished, in demand in the community (but) … we always knew whether she was at work or at home that we were her priority. She was offered a really high-paying job, and she said she'd only take it if she could be home by 3 p.m. when her children came home from school.
"We knew our well-being was utmost in her mind," Hyer said.
Every morning the family centers its lives by praying and reading Scriptures. She said it helps her focus and starts the family on the right path each day.
Denise Chipman, Community mother of honor
Denise Chipman of Summerlin has four children with her husband, Veraun. She works part time.
If she were to write a parenting book, it would relate how to make one's children self-sufficient.
"I teach my kids how to take care of themselves," she said. "I try to have patience to be a mother."
There was no one moment that she could pinpoint that epitomizes what being a mother means, but "the everyday interactions with my children are more important than one big moment. We live in a day and age where, at least in our house, where it gets kind of crazy at times. I just want be a mom. I nurture, feed, love, have fun with them."
What about people who see themselves as their child's best friend?
"I think you have to be a mom first," Chipman said. "I mean, it's OK to be friends … there's nothing wrong with that, but be a parent first. As mothers, we are here to teach and to guide them."
Two of her children are teenagers. She said her role changed as they grew and became their own persons.
"As teenagers, they do a lot on their own because it goes back to that parenting book I want to write. I taught them to do a lot on their own, to take care of themselves, help around the house and be hard workers," she said.
It's no so much changing, as different. Chipman said she places a higher priority on spending time with her children than ensuring that her house is immaculate.
What makes it all worthwhile is knowing her children have the tools to be good people and "navigate this crazy world we live in, to know that we were given good kids and we hope we don't mess them up and hopefully they will learn a few of the qualities I tried to instill in them."
Becky Gamett, Community Mother of Honor
Becky Gamett and her husband, Jim, of Henderson, have six children.
She works part-time at American Heritage Academy managing the school store and hot lunch program. She also teaches private piano lessons at home.
Gamett said an effective mother listens more than she talks and teaches by doing things alongside her children, not just by telling them.
"It's way more fun," she said.
Mothers should be available physically, emotionally, spiritually and mentally, she said, whenever your child needs you, not just when it is convenient.
Gamett said her priorities changed quickly with the birth of her first child.
"For the first time in my life, there was another person relying on me to teach, protect and guide them. … I wanted to be the best 'mommy' I could be," she said. "The biggest change I saw in myself as a first-time mother is I realized I really did love sleep, which I now didn't have much. Just kidding."
Her philosophy in raising children is to love them and teach them to work, to play, to serve God and their community and to show gratitude. Religion plays a big part of that philosophy. She said her faith is the basis for "all we do in our family." Their values come from the Scriptures, which they read and study daily at home.
Family plays a big part, as well.
"We are blessed to live close to lots of aunts, uncles and cousins who play a big part in our support system," Gamett said. "We attend each other's birthday parties, school plays, sports activities, recitals and concerts, baptisms, baby blessings, weddings, etc. We have a big fan club for our children just within our own extended family. How great is that? What a blessing."
She said the most difficult part of being a mother was watching her children struggle from making poor choices and not learning from those decisions. The most rewarding part? Knowing they were happy and serving others.
She saw her role change as the children grew older. A child has more physical needs, she noted, a teenager needs more emotional support, advice and direction, and adult children become a confidante, friend and resource.
Janet Roth, Community Mother of Honor
Janet Roth of North Las Vegas is a single mother of two girls, 10 and 15. Roth is a third-grade teacher at CornerStone Christian Academy.
"When I first became a mother, I realized that this would be the most important job that I would ever have," she said. "I felt so pressured. I couldn't quit or be fired. Though, I felt that I would always matter in the eyes of my child, and it made me feel special. I knew that my life would never be the same, and my child's needs would forever come before my own."
Her days were on-the-go ones, filled with baby activities such as going to Gymboree and Mommy and Me activities.
"I was lucky to have time to dress," she joked.
Always, Roth put her child's needs first. The reward? The joy of seeing her child's eyes light up, the delight of a baby's innocent laugh, the satisfaction of watching her fall sleep.
"I never knew I could love something so much. … Although I am a perfectionist, I know that I am not a perfect mother. But I try."
Being a mother, she said, means loving unconditionally while being unselfish, kind and supportive, patient and forgiving.
"The biggest change came when I was a first-time mother because I forgot to think about myself and take care of myself like I should have," Roth said. "I even forgot about the world, and she was my only focus. I think that I became more compassionate toward my own mother, and I felt a connection to mothers everywhere. I also felt like every child was my child. I was more concerned about the world that society would leave her. I had the world on my shoulders with this very tiny new baby, and I felt it. Still, I was so happy to be a mom."
Hugs are big in Roth's family, and so is saying, "I love you."
With her second child, she recognized that both girls were different, each her own person, so she strove to give each of them what they needed. It's not easy, as her family still lives in Pittsburgh. Her mother died of lung cancer several years ago. Only an aunt is here should an emergency arise. Otherwise, Roth speaks on the phone with family often.
She is watching her children transition into adults.
"I let them know that they can come to me anytime with any concern, problem or question," she said. "I really treasure the moments when they do need me. I promised them that I will always be there for them. I still miss when they were little though, and they thought I was the sun."
Her advice to new mothers:
"The most important thing you can give them is your time and attention," Roth said. "It is not an easy job, so laugh often, and pray when you don't know what else to do. God understands. And if their room is a mess, close the door."
American Mothers Inc.
Community Mother of Honor Lillian Jones of Las Vegas did not respond to phone and email messages.
American Mothers Inc. is a nonprofit organization headquartered in Washington, D.C., and dedicated to honoring motherhood while offering support to mothers nationwide. It is the official sponsor of Mother's Day and Mother of the Year. The stated purpose of AMI is "to strengthen the moral and spiritual foundations of the family and the home."
For more information on American Mothers Inc., visit americanmothers.org.
Contact Summerlin/Summerlin South View reporter Jan Hogan at jhogan@viewnews.com or 387-2949.